Making the most of the tax year end
Content by Fineco's partner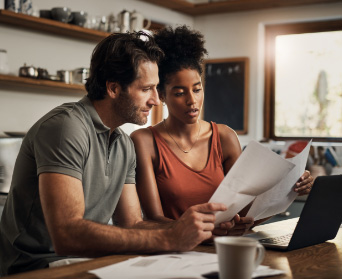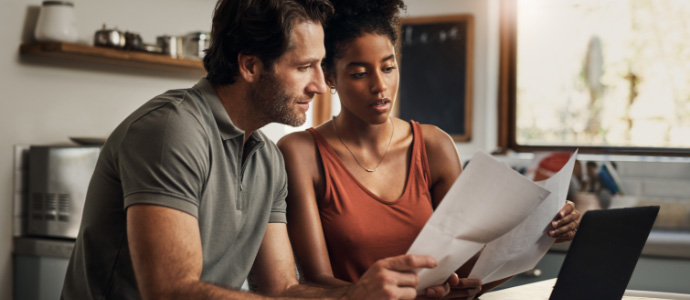 The tax year end presents a good opportunity to spring clean your portfolio, making sure you are using your tax allowances and starting the new tax year with a balanced portfolio which fits with the prevailing market conditions.
Tax year end Balanced portfolio New tax year Tax allowances Balanced investment strategy Tax efficient investments
For investors, the tax year end can be an opportunity for a financial spring clean. One obvious thing to do is to make sure you've made the best use of any tax efficient savings allowances available to you, like your ISA allowance (£20,000 in the 2020/21 tax year).
Another worthwhile check is to make sure you have a balanced portfolio of investments which fits both your needs and the prevailing market environment. Perhaps more than usual, in 2021 you need to ensure your investment strategy is not only still balanced, but also positioned for the year ahead, rather than the year just ending.
Reasons to review your investment strategy in 2021
Certain assets have performed exceptionally well for a long time, supported by the low interest rates and abundant financial market liquidity that have prevailed since the Financial Crisis of 2008. Many of these are focused on the US: the high growth 'FANGS' stocks, treasuries and the US Dollar.
This has left indices more concentrated: the S&P 500, for example, now has around 30% in the technology sector, much of it focused on just a handful of stock. While this is the most obvious example, it has also been a feature of emerging markets, where Chinese and Asian markets have become increasingly dominant.
At the same time, unless investors are extremely disciplined, it has been difficult to move away from these top-performing areas. It is tough to think about selling down Amazon or Google in the middle of a pandemic when cloud services and ecommerce are in hot demand, no matter how inflated valuations appear to be.
All of this means many portfolios may no longer be as balanced as they should be and may now have a bias to growth companies and to the US market. This has undoubtedly been a good place to be during the tough times of the pandemic but may not be the best option for the recovery. Eventually, stock markets may become more alert to the high valuations of many growth stocks and seek out bargains in less fashionable parts of the market.
It is also worth noting that bond yields are at historic lows, which should prompt investors to reconsider their weighting in areas such as government bonds or high-quality corporate bonds. These parts of the market no longer deliver much of an income and capital growth prospects look limited. Investors may need to look at whether they still merit inclusion in a balanced portfolio, or whether there are better options elsewhere.
What is a balanced portfolio?
The answer to this question will be different for everyone and will take into account your age, stage and risk tolerance. In general, if you are older or likely to need the money sooner, you may consider a lower weighting in volatile assets for example.
A balanced investment strategyrequires a spread of assets, making your portfolio more resilient in different scenarios. In today's markets, that almost certainly means including alternatives in the mix – areas such as property, renewables or infrastructure – to balance a lower weighting to fixed income.
The market environment
You also need to make a judgement on the market conditions when considering your balanced investment strategy. Have certain assets performed very well and therefore become too large a weight in your portfolio? Do you have a high weighting in areas that have little or no growth prospects? There will be diversification reasons to hold certain assets, but in other cases your money is probably better deployed elsewhere. Inherent in this analysis will be a look at valuations – which areas have become very expensive? And which now look unloved?
From this analysis of both your own ideal balanced portfolio and the prevailing market conditions, you should have built an idea of how your balanced investment strategy should look. It is then far easier to see how far your current portfolio deviates from this model and what you may need to do to adjust it.
Don't make any sudden moves
Wholesale change in your portfolio is seldom a good idea. Trading costs can mount up and you may be buying or selling at a difficult or volatile time in the market. A better longer-term investment strategy may be to bring your portfolio into line progressively – changing monthly saving patterns or tweaking your portfolio around the edges. Think of a balanced portfolio as a direction of travel.
2020 was an unusual year, but you shouldn't let it cloud your good judgement on what constitutes a balanced portfolio or the right shape for a balanced investment strategy. Look objectively at the world that is emerging and don't rush.
The Fineco trading platform has the information, tools and investment options you need to make sure your portfolio is both balanced and built for the current market conditions.
Information or views expressed should not be taken as any kind of recommendation or forecast. All trading involves risks, losses can exceed deposits.
CFDs are complex instruments and come with a high risk of losing money rapidly due to leverage. 62.02% of retail investor accounts lose money when trading CFDs with this provider. You should consider whether you understand how CFDs work and whether you can afford to take the high risk of losing your money.
Before trading CFDs, please read carefully the Key Information Documents (KIDs) available on the website finecobank.co.uk
Fineco Newsroom is a compilation of articles written by our editorial partners. Fineco is not responsible for an article's content and its accuracy nor for the information contained in the online articles linked.
These articles are provided for information only, these are not intended to be personal recommendations on financial instruments, products or financial strategies.
If you're looking for this kind of information or support, you should seek advice from a qualified investment advisor.
Some of the articles you will find on the Newsroom feature data and information from past years. As per the very nature of the content we feature in this section of our website, some pieces of information provided might be not up to date and reliable anymore.
This advertising message is for promotional purposes only. To view all the terms and conditions for the advertised services, please refer to the fact sheets and documentation required under current regulations. All services require the client to open a Fineco current account. All products and services offered are dedicated to Fineco account.