The US election: is it over yet?
Content by Fineco's partner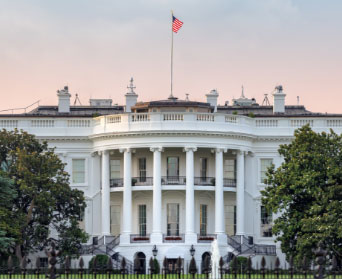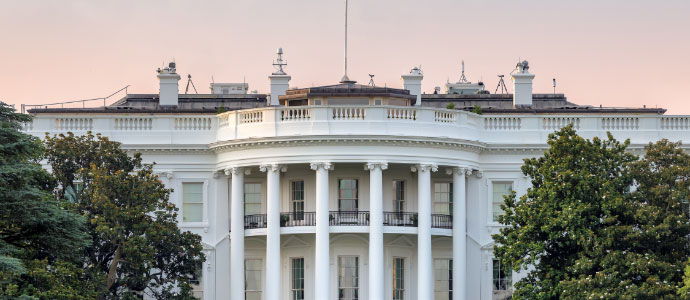 While US President-elect Joe Biden still has some hurdles to clear before he is sworn in on January 20, it seems the fight for the White House is finally drawing to a close. The balance of power in the Senate, however, is still to be decided.
US Presidential Election Market volatility Trading opportunities
Donald Trump was never likely to concede, but in allowing the handover of power to Joe Biden to get underway, it appears that an unedifying moment in US democracy is finally drawing to a close. In the end, it was a convincing win for the Democratic contender, who has come to power on a mandate of restoring US leadership, stimulating the economy and building a green energy future.
How going long works in normal circumstances
There are, of course, a number of hurdles to jump before the new president is finally sworn in on 20 January. Not all states have confirmed their results, with some still going through the checking process. States need to have resolved all disputes by 8 December and declare their votes for the Electoral College on 14 December.
There remains the possibility of 'faithless electors' – where Electoral College voters use their discretion to ignore their state's vote – but this is only allowable in certain states and has never changed the outcome of an election. Where Trump has made attempts to influence these key election officials, most have pushed back.
Equally, there is an outside chance that the multiple lawsuits launched by the Trump campaign could land a blow. While most have been dismissed by judges as lacking evidence and credibility, there are still a number outstanding. However, even if judges do find irregularities, Biden has a large enough margin of victory in most key battleground states to make it unlikely that it will be undone through the courts.
Even if he accepts the result, there have been concerns that Donald Trump will cause problems during his final few months in office. However, with the transition now in hand, there is increasing consensus that he is more likely to use his time to try and protect his own position: he faces multiple lawsuits on leaving office.
Stock markets seem confident that the worst is over. The Dow Jones broke through the 30,000 point barrier as investors factored in a peaceful transition. There are other elements at work – vaccine progress and economic recovery – but there is no doubt that US political stability is playing a role. There is widespread relief that US democracy appears to have been robust enough to deal with this significant challenge.
The Senate race
There is another consideration. Part of Biden's legislative agenda had been to raise taxes on wealth, for higher earners and for corporations. Markets had looked at this with some trepidation and it had prevented widespread endorsement of a Biden presidency. The Democrats have control of Congress but implementing these measures in full will also require Senate backing.
The Senate race is still undecided. As it stands, the Republicans have 50 of the 100 seats. The Democrats could draw level if they win two remaining seats in Georgia. This would give tie-breaking authority to incoming Vice President Kamala Harris. Democratic candidates Jon Ossoff and Raphael Warnock need to oust Republican Senators Kelly Loeffler and David Perdue. The results are due on 5 January and both teams are ploughing significant money into the campaigns. While Biden won in Georgia, it was only by a narrow margin.
Markets would rather the Democrats did not win the Senate. Republican control would tie Biden's hands on tax rises and keep some of his more ambitious redistribution promises in check. Biden has a reputation for being able to cross party lines and forge agreements, but he is unlikely to break Republican resolve on taxation. Even though markets have relaxed into a Democratic presidential victory, they may be less sanguine about Democratic control of the Senate.
Equally, simply changing president does not solve the myriad problems in the US. Covid cases are spiking higher and any vaccine needs to be rolled out nationwide and at speed. Biden has a hill to climb in re-establishing US authority in the world and in re-establishing domestic harmony. All may yet create volatility for markets.
Pressure points
Whether it is the vaccine or a change in president, there has been a notable change in market leadership. 'Value' names, particularly those with greater exposure to the economic cycle, have done well. Banks have been a hotspot, for example. Travel and leisure names have also risen from their lows. Some of the 'growth' names that have done so well through the crisis have looked lacklustre in comparison. This flip/flop between these two parts of the market may continue as markets either anticipate recovery or see setbacks in progress against Covid-19.
Either way, barring a new offensive from Donald Trump, it seems that most of the election volatility may have passed. It has been an uncomfortable transition, but it is difficult to see a path for the result to be overturned from here. US democracy may have dodged a bullet.
However the markets are moving, the Fineco trading platform lets you make the most of the opportunities with access to an extensive range of tools and trading options. You can trade across 26 global markets using a range of currencies. All through one multi-currency account with a fair, transparent pricing structure.
Information or views expressed should not be taken as any kind of recommendation or forecast. All trading involves risks, losses can exceed deposits.
CFDs are complex instruments and come with a high risk of losing money rapidly due to leverage. 63.13 % of retail investor accounts lose money when trading CFDs with this provider. You should consider whether you understand how CFDs work and whether you can afford to take the high risk of losing your money.
Before trading CFDs, please read carefully the Key Information Documents (KIDs) available on the website finecobank.co.uk
Fineco Newsroom is a compilation of articles written by our editorial partners. Fineco is not responsible for an article's content and its accuracy nor for the information contained in the online articles linked.
These articles are provided for information only, these are not intended to be personal recommendations on financial instruments, products or financial strategies.
If you're looking for this kind of information or support, you should seek advice from a qualified investment advisor.
Some of the articles you will find on the Newsroom feature data and information from past years. As per the very nature of the content we feature in this section of our website, some pieces of information provided might be not up to date and reliable anymore.
This advertising message is for promotional purposes only. To view all the terms and conditions for the advertised services, please refer to the fact sheets and documentation required under current regulations. All services require the client to open a Fineco current account. All products and services offered are dedicated to Fineco account.