INVESTING EDUCATIONAL28/09/2020
There's more to regular investing than you might think
Content by Fineco's partner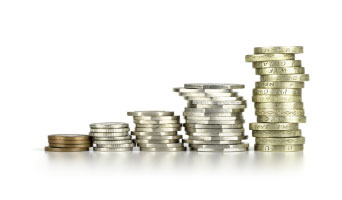 Regular investing is a good way of growing wealth over time. It establishes good financial habits and can balance out investment prices as markets fall and rise, while compounding and pound-cost averaging can both help support long-term growth.
Investing Regular investing Compound growth Pound-cost averaging
For many people, their exposure to stocks and shares will be through regular investing. And there are several good reasons for that. In fact, regular investing has much to recommend it as a way to grow wealth over time.
As its name suggests, regular investing is simply putting an amount into the stock market every week or month (most usually as it fits with salary income) or quarter. This seems straightforward, but there are sound reasons why it works as an investment strategy, both behavioural and mathematical.
Developing good habits
For many people, the most difficult part of investing is establishing and maintaining a regular habit. Having a set amount that goes out of your bank account every month stops you debating whether it's a good or bad time to buy, where the money should go and whether you can really afford it. It imposes a discipline that you will invest regardless of whether the price is high or low and strips all the emotion out of the investment decision.
It can also help investors who are just starting out overcome any concerns about committing money to potentially volatile financial markets. Instead of risking a large lump sum, they are dipping a toe into the market with a comparatively smaller sum each month. This can help investors grow more comfortable with volatility over time. It also means that you can start out at a relatively early stage with small amounts rather than waiting until you have a larger sum to invest, allowing you to benefit from compound growth for longer.
Compound growth is the positive snowball effect that happens when growth from an investment, dividends for example, are reinvested and then go on to generate their own growth which is also reinvested and grows and so on. It can make a real difference to an investment over time.
The power of pound-cost averaging
If you invest regularly, it means you are buying at a variety of price points: sometimes the market will be high and you will get fewer shares for your investment and sometimes it will be low and you will get more shares. This simple but powerful phenomenon is called pound-cost averaging.
For example, if you had £10,000 to invest, you could put it all into the market at once, but in doing so, you risk that the market is on a high and about to crash. The technology bubble of 1999/2000 is a good example. If you invested a lump sum in a Nasdaq tracker in March 2000 you would have been sitting on losses until February 2015. Of course, you might get lucky and hit the bottom of the market, but that doesn't happen often and investors don't tend to be good at predicting it.
The alternative is to drip-feed your £10,000 into the market bit by bit. If you were investing £1,000 a month at the time of the technology bubble, you would have had perhaps one or two months at the higher prices and then subsequent months would have been invested at lower prices. By buying in at different price points, you smooth out your average cost price.
There are risks to holding large sums of money in cash for long periods. Cash savings rates are currently at record lows and you may be losing money in real terms thanks to inflation. You also won't receive dividends as you could with stock market investments. However, if you are only holding the money in cash for a fixed period while you drip-feed it into investment then these risks will potentially have less of an impact and could be outweighed by eventual investment returns. It's important to keep in mind that investing always comes with some degree of risk. Markets go down as well as up and you may not get back all the money you have invested.
Price matters
Costs are always an important consideration when investing but can become even more so when investing regularly. If, for example, there is a high dealing charge for every trade, it becomes a major disadvantage for those making regular small transactions rather than a single big one.
The Fineco platform uses a simple investing pricing structure with a competitive annual platform fee and no extra dealing charges. You can invest across global markets and currencies and in a range of instruments, all through a single multi-currency account.
Information or views expressed should not be taken as any kind of recommendation or forecast. All trading involves risks, losses can exceed deposits.
CFDs are complex instruments and come with a high risk of losing money rapidly due to leverage. 64.14% of retail investor accounts lose money when trading CFDs with this provider. You should consider whether you understand how CFDs work and whether you can afford to take the high risk of losing your money.
Before trading CFDs, please read carefully the Key Information Documents (KIDs) available on the website finecobank.co.uk
Fineco Newsroom is a compilation of articles written by our editorial partners. Fineco is not responsible for an article's content and its accuracy nor for the information contained in the online articles linked.
These articles are provided for information only, these are not intended to be personal recommendations on financial instruments, products or financial strategies.
If you're looking for this kind of information or support, you should seek advice from a qualified investment advisor.
Some of the articles you will find on the Newsroom feature data and information from past years. As per the very nature of the content we feature in this section of our website, some pieces of information provided might be not up to date and reliable anymore.
This advertising message is for promotional purposes only. To view all the terms and conditions for the advertised services, please refer to the fact sheets and documentation required under current regulations. All services require the client to open a Fineco current account. All products and services offered are dedicated to Fineco account.