Content by Fineco's partner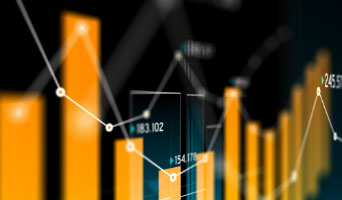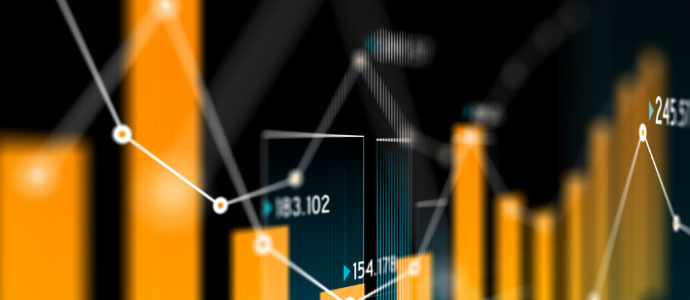 Trading and investing: together they can form portfolios which can both meet long-term goals and take advantage of short-term market movements.
Trading vs investing Long-term investing Trading skills
The tortoise may ultimately have been victorious, but the hare had also run a few good races before complacency got the better of him. While the lesson was supposed to be that 'slow and steady' wins the race, there is also a place for the sprinter. This is also the case with investing and trading.
It is important to know which one you aspire to do. Investing is long-term and focused on generating wealth for lifestyle projects such as retirement, school fees or home ownership; trading, in contrast, is designed to exploit short-term anomalies in markets to generate returns. While they both involve financial markets, these are a number of crucial ways in which they are different.
Time
Investing is designed to build wealth gradually over time. This means investors can ignore short-term fluctuations in markets; they may have 5, 10 or even 30 years for their portfolio to recover. An investment portfolio should not require constant vigilance as a result, just a periodic review to ensure that it remains aligned with an investor's long-term goals.
That is not true for trading. The goal is to make a profit from short-term movements in markets, either intra-day or - at most - over a few days. As such, any positions require constant monitoring. This is particularly true for contracts for differences or short-selling where it is possible to lose more than your initial stake.
Risks
The risk when investing is substantially different to that when trading. Investors are trying to build long-term financial wellbeing and, as such, their main risk is that the investment doesn't grow enough to meet their goals. It needs to keep pace with inflation and sustain steady growth over time; it needs to be robust enough to recover from bouts of market volatility. The major perils are that the portfolio is too risky, poorly diversified or just badly invested.
With trading the risk are apparent far more quickly. The key risk is that a hunch is wrong, or that markets take an unexpected turn. That failing company gets taken over rather than going bankrupt, tensions in the Middle East prompt a spike in the oil price even as demand falls. The risks are a short-term and immediate loss of capital. Traders may also be forced to contribute more margin if a trade goes against them and can lose more than they put in. Investors can lose their original stake, if they're unlucky, but no more.
Markets
For an investment portfolio, most people will rely on a blend of asset classes, designed to provide an inflation-adjusted return over time. Bonds should create a ballast for a portfolio should equities slide, while commercial property may provide a diversifying source of income. They will usually be focused on diversified collective funds such as unit trusts, OEICs and investment trusts.
Traders will use a range of different instruments to implement their ideas. They may use contracts for difference to bet on a move in the price of an asset. They may also use derivatives such as futures or options to take positions on short-term moves in, for example, commodities prices. They may also invest in single shares. These are generally considered too risky and volatile for long-term investors.
Commitment
Traders can get a lot of bang for their buck. Many will use leverage to take large position sizes for a relatively small upfront commitment. They will often trade on margin. For traders, it's all about using market volatility to their advantage and their biggest problem is a lack of activity. They won't generally commit money to markets where not much is happening.
For investors, however, the key is to put a little in month after month, riding out the ebb and flow of markets. Making regular investments will mean buying into markets at a range of price points, which should even out returns over time. By staying in markets over the long term, investors will also receive dividends, which is an important contributor to overall growth in an investment portfolio.
For all their differences, traders and investors have one very important thing in common; both the tortoise and the hare must learn to manage their instincts to achieve success. The tortoise needs to ensure that she is not too risk averse and that she keeps pace with inflation; the hare must learn to rein in over-confidence and trade within clear parameters. Both a slow and steady pace and a sprint have a place and can work together within a well-rounded portfolio.
The Fineco platform offers everything you need to trade or invest worldwide, across a range of instruments and currencies; all from one account with clear and fair pricing. If you'd like to learn more about trading, Fineco's regular free webinars are full of expert help on exploring the markets and developing your trading skills.
Information or views expressed should not be taken as any kind of recommendation or forecast. All trading involves risks, losses can exceed deposits.
CFDs are complex instruments and come with a high risk of losing money rapidly due to leverage. 62.02% of retail investor accounts lose money when trading CFDs with this provider. You should consider whether you understand how CFDs work and whether you can afford to take the high risk of losing your money.
Before trading CFDs, please read carefully the Key Information Documents (KIDs) available on the website finecobank.co.uk
Fineco Newsroom is a compilation of articles written by our editorial partners. Fineco is not responsible for an article's content and its accuracy nor for the information contained in the online articles linked.
These articles are provided for information only, these are not intended to be personal recommendations on financial instruments, products or financial strategies.
If you're looking for this kind of information or support, you should seek advice from a qualified investment advisor.
Some of the articles you will find on the Newsroom feature data and information from past years. As per the very nature of the content we feature in this section of our website, some pieces of information provided might be not up to date and reliable anymore.
This advertising message is for promotional purposes only. To view all the terms and conditions for the advertised services, please refer to the fact sheets and documentation required under current regulations. All services require the client to open a Fineco current account. All products and services offered are dedicated to Fineco account.