Content by Fineco's partner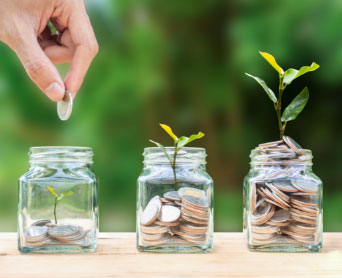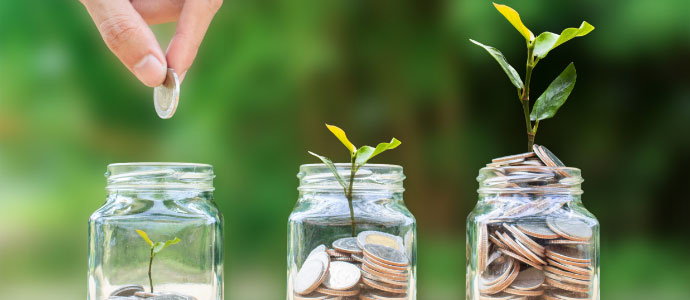 We can sometimes be our own worst enemies when it comes to investing for the longer-term. Fortunately, there are several practical steps we can take to protect ourselves.
Emotional trading Trading psychology Stock market psychology
Money is emotional. While it may not be able to buy happiness, having it is certainly better than the alternative. People recognise its power to influence their lives and, as such, don't always act rationally when faced with the prospect of gaining it or losing it.
Nowhere is this more true than with stock market investment. Most investors know that they should take a long-term approach, not be swayed by market movements, buy low and sell high, but in practice, it doesn't always work that way. Thinking about recent global events, it is hard to stay rational when facing headlines like 'Corona crash: Global markets face worst day since 1987 ' (City AM, March 2020).
Herd instincts
Investors like to run with the herd. They will tend to take solace when others are buying (and prices are high), but can be derailed by anything from a Donald Trump tweet to Chinese manufacturing data. This can be a major problem. Emotional investors allow their judgement to be swayed by the actions of everyone else. They panic when everyone else panics and are exuberant when everyone else is happy.
This almost guarantees that they will buy or sell at the wrong moment. In its annual report on investor behaviour, US consultancy Dalbar showed that in 2018, the average investor lost 9.42%, compared to a drop of 4.38% for the S&P 500 index. In fact, the Dalbar study shows this happening year after year. Over a 20-year period, the S&P 500 has averaged over 8% a year, while the average equity investor has received just over 4%. Why? Because they tend to buy and sell at the wrong moment.
To put that in numbers, £200 a month over 20 years at 4% equates to a pot of £73,354. The same pot, invested at 8%, would see the saver achieve £117,804. In this way, emotion can make a meaningful difference to long-term wealth.
Cognitive biases
There are other damaging biases when investing. For example, investors may be overly selective in the information they use, seeking out only those facts that confirm their existing way of thinking. This 'confirmation bias' means they may miss certain risks, leaving their portfolio exposed.
At the same time, in spite of the Financial Conduct Authority's (FCA) reminders that 'past performance is no guide to the future', investors tend to give too much weight to past performance, assuming that the future will look more or less like the past. This assumption is particularly difficult in an era of low interest rates, which has created a fundamental change in the behaviour of financial markets.
Protecting yourself
What can investors do about these quirks? Understanding is not enough. After all, we all understand what we need to do to lose weight, get promoted or give up our bad habits, but we don't necessarily do it. Behaviourists suggest that the best way to make the right financial decisions is to try and make as few of them as possible.
In other words, save regularly, don't look at your account too often and if markets are horrible, stop reading the paper! Make sure your investment decisions are as automated as possible. If you're deciding where to invest each month, chances are you'll be investing in that month's 'hot' market. If you save regularly into a diversified portfolio, some months you will win and some months you will lose, but by staying invested and scooping up dividend and interest payments, you should do better over time. In the meantime, you've avoided all that agonising decision-making.
It can also be worth putting automated decision making in place, such as 'if an investment rises 20%, I will sell'. This can help guard against falling foul of emotional decisions.
Of course, there may be short-term opportunities that you can exploit, but this should not form the core of your portfolio. Investors need to recognise their own limitations and adjust for them. Emotion can be bad for your investment returns; try not to let it interfere in your decision-making.
The Fineco investment platform offers a range of diversified investment options at low cost. It gives investors flexibility on the way they invest, allowing them to keep their emotions in check when building a long-term portfolio.
Information or views expressed should not be taken as any kind of recommendation or forecast. All trading involves risks, losses can exceed deposits.
CFDs are complex instruments and come with a high risk of losing money rapidly due to leverage. 62.02% of retail investor accounts lose money when trading CFDs with this provider. You should consider whether you understand how CFDs work and whether you can afford to take the high risk of losing your money.
Before trading CFDs, please read carefully the Key Information Documents (KIDs) available on the website finecobank.co.uk
Fineco Newsroom is a compilation of articles written by our editorial partners. Fineco is not responsible for an article's content and its accuracy nor for the information contained in the online articles linked.
These articles are provided for information only, these are not intended to be personal recommendations on financial instruments, products or financial strategies.
If you're looking for this kind of information or support, you should seek advice from a qualified investment advisor.
Some of the articles you will find on the Newsroom feature data and information from past years. As per the very nature of the content we feature in this section of our website, some pieces of information provided might be not up to date and reliable anymore.
This advertising message is for promotional purposes only. To view all the terms and conditions for the advertised services, please refer to the fact sheets and documentation required under current regulations. All services require the client to open a Fineco current account. All products and services offered are dedicated to Fineco account.