Picking the right multi-currency account for you
Content by Fineco's partner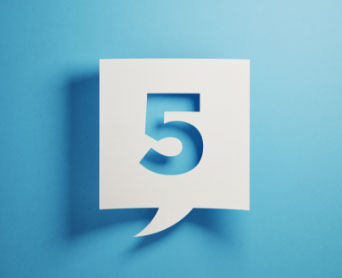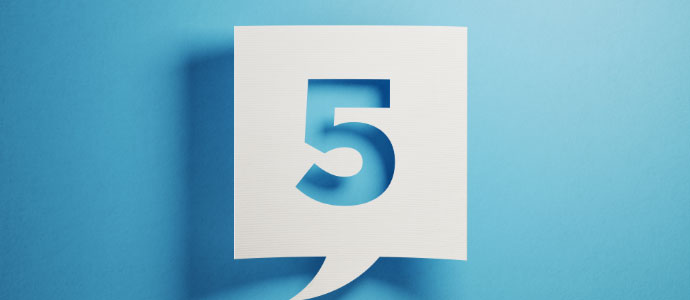 If you transfer money frequently between countries or often pay for goods and services in different currencies, you may benefit from a multi-currency bank account.
Multi-currency account Exchange rates and fees Choosing the service for you
Anyone who is internationally mobile can testify to the problems inherent in moving from one currency jurisdiction to another. It can introduce real unpredictability to your expenses and administrative hassle to boot. Multi-currency accounts can circumvent many of these problems, but how can you be sure you're picking the right one?
"What are they?
Multi-currency accounts are specialist bank accounts that let you hold balances in a range of foreign currencies. You can then spend them in the relevant country or convert them back to your domestic currency as appropriate.
As such, they are useful for anyone who sends or receives money from abroad on a regular basis. That could be because you have a holiday home and need to pay regular living expenses, or because you are posted abroad and get your salary paid in a foreign currency. Either way, it gives you flexibility not usually available from a standard bank account.
Why use them?
You can switch currencies as and when you need to. It also means you can switch opportunistically when the rates are good. Either way, you don't have to worry about changing currency before you go abroad.
Fees are often cheaper. You can usually get better exchange rates and send and receive transfers at minimal or no cost compared to using regular international bank transfers. They may also be quicker.
You can also see what you hold in each currency, which means you no longer have to worry about conversion rates when you shop in foreign currencies, helping align your income to your outgoings.
How to choose?
These five considerations are a good starting point for seeing which account best meets your own personal needs.
Saving or checking - some multi-currency accounts are designed just to hold savings, while others are designed for customers who want to use them day to day for spending and paying bills.
The right currencie - most will have the major currencies including British Pounds (GBP), Euros (EUR) and US Dollars (USD). If you are likely to need other currencies, you should ensure they are supported by the platform.
Fees and charges – check the prevailing rates against the spot rate to judge whether they are competitive or not. However, it's important to check fees as well. You should be able to transfer money between accounts, pay bills, receive your salary without worrying about high charges for each payment. You should also check that your bank supports SWIFT transactions.
Banking facilities – if you are likely to need overdraft facilities or other forms of lending, make sure these are available. This can be particularly important when you first move to a new country, when financial flexibility is at a premium. Equally, it's also important that a multi-currency account allows you to manage your finances in the right way for you. That means, potentially, giving you access to bank branches, internet or mobile banking, plus the appropriate debit and credit cards.
Don't pay for what you don't need – plenty of companies will offer bells and whistles such as concierge services and travel insurance. If you need them, great. If you don't, make sure you're not paying for them unnecessarily.
The Fineco multi-currency accoun comes with a debit card allows you to pay bills like a local, quickly and with no fees attached. You can transfer money instantly and without conversion fees. You can use the major online payment services such as Apple and Google Pay and the card supports a broad range of currencies.
Our automated MoneyMap service allows you to track and control your spending. We believe it offers a valuable means for those living and working abroad to take control of their cross-border finances, save on time and save on costs.
Information or views expressed should not be taken as any kind of recommendation or forecast. All trading involves risks, losses can exceed deposits.
CFDs are complex instruments and come with a high risk of losing money rapidly due to leverage. 63.13 % of retail investor accounts lose money when trading CFDs with this provider. You should consider whether you understand how CFDs work and whether you can afford to take the high risk of losing your money.
Before trading CFDs, please read carefully the Key Information Documents (KIDs) available on the website finecobank.co.uk
Fineco Newsroom is a compilation of articles written by our editorial partners. Fineco is not responsible for an article's content and its accuracy nor for the information contained in the online articles linked.
These articles are provided for information only, these are not intended to be personal recommendations on financial instruments, products or financial strategies.
If you're looking for this kind of information or support, you should seek advice from a qualified investment advisor.
Some of the articles you will find on the Newsroom feature data and information from past years. As per the very nature of the content we feature in this section of our website, some pieces of information provided might be not up to date and reliable anymore.
This advertising message is for promotional purposes only. To view all the terms and conditions for the advertised services, please refer to the fact sheets and documentation required under current regulations. All services require the client to open a Fineco current account. All products and services offered are dedicated to Fineco account.