Capturing opportunities across the globe
Content by Fineco's partner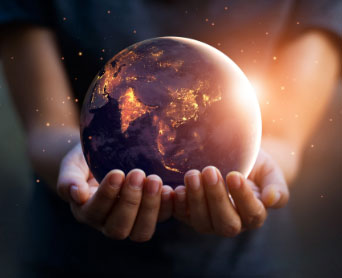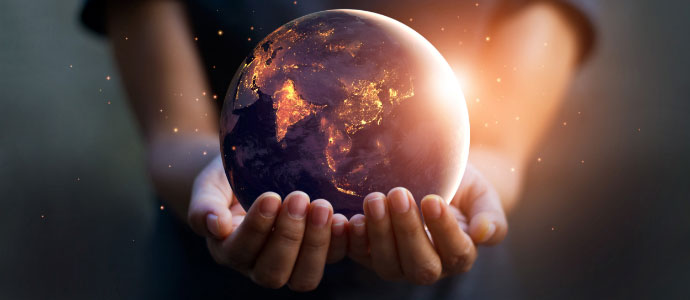 From gaining exposure to the potential trillion dollar corporate stars of the future to executing effective hedging strategies, being internationally minded can help you to maximise your opportunities and manage your risk.
Why invest globally Foreign investment opportunities International investment
In a 2018 research report, consultancy group McKinsey found that the top 10% of companies globally capture around 80% of economic profit. They include companies that didn't exist just a few years ago – Alibaba, Alphabet, Facebook and Tencent – alongside Chinese banks, French luxury goods companies and Swiss consumer goods groups.
These superstars come from across the globe. Whereas 20 years ago, an investor might reasonably expect to find the world's best companies mainly in the US and Western Europe, today China and other emerging markets are becoming an increasingly powerful force.
Finding opportunities
Those investors who may have confined themselves to the UK over the previous 20 years would have missed out on companies that have changed the world - Apple, Amazon, Netflix. Those who fail to look globally over the next 20 years may miss out on the next trillion dollar company emerging from the East or elsewhere. From demographics to the rise of the Asian consumer, there are broad structural forces at work that present a real opportunity for the globally-minded investor.
For those looking for an income from their investment portfolio, it also makes sense to search globally. While we might expect the Coronavirus pandemic to impact these figures in the shorter term, Global dividend payouts have almost doubled since 2009 according to the May 2020 Janus Henderson Global Dividend Index, but there is a marked difference between regions. North American dividends, for example, showed underlying growth of 5.6%% in the first quarter of 2020, while the UK rose just 0.8%.
This phenomenon is not just confined to stock markets. At the end of 2019 around $11 trillion of the world's bond markets were trading on a negative yield. This was down from a peak of $17 trillion earlier in 2019, but still posed a challenge for those looking for diversification and income from fixed interest markets. With interest rates across developed markets likely to remain low, the problem seems set to remain for the immediate future.
Yet, look globally and the problem dissipates. Emerging markets government bond yields tend to be higher. Even in times of global crisis there will be plenty of countries marching to a different economic tune, at a different stage in their interest rate cycle and opening up new opportunities for investors.
Managing risk
Exploring globally can also help manage risk. It makes sense to be diversified across multiple markets and multiple sectors to ensure that your portfolio isn't exposed to specific risks, such as oil prices, or interest rates, or the fortunes of an individual sector. There are a number of risk mitigation tools – such as the VIX (volatility) index – that are only traded on specific exchanges. Being able to access these options enables you to build a nuanced portfolio, suited to your needs, or to trade specific indices.
Picking the right platform for you
Those investors who want to trade and invest globally need to pick their platform provider with care. While some platforms may offer limited international stocks, few will offer the capability to trade shares, ETFs, CFDs, FX and futures across the globe and in multiple currencies from a single account, all with straightforward pricing.
On the Fineco platform, you also have access to the world's derivatives markets. This includes the Chicago Board Options Exchange, home to the VIX, plus options on the main US indices such as S&P, Dow Jones, Nasdaq and Russell. This means you can also go short on specific indices if you believe markets will fall. The platform also enables investors to trade individual gilts, government bonds, sovereign, corporate and structured securities.
In a globalised world, the best ideas don't tend to come from one country, one asset class or one sector. Investors need a broad toolkit to build a portfolio suited to their needs and harness opportunities. The Fineco platform gives you the world at your fingertips.
Information or views expressed should not be taken as any kind of recommendation or forecast. All trading involves risks, losses can exceed deposits.
CFDs are complex instruments and come with a high risk of losing money rapidly due to leverage. 63.13 % of retail investor accounts lose money when trading CFDs with this provider. You should consider whether you understand how CFDs work and whether you can afford to take the high risk of losing your money.
Before trading CFDs, please read carefully the Key Information Documents (KIDs) available on the website finecobank.co.uk
Fineco Newsroom is a compilation of articles written by our editorial partners. Fineco is not responsible for an article's content and its accuracy nor for the information contained in the online articles linked.
These articles are provided for information only, these are not intended to be personal recommendations on financial instruments, products or financial strategies.
If you're looking for this kind of information or support, you should seek advice from a qualified investment advisor.
Some of the articles you will find on the Newsroom feature data and information from past years. As per the very nature of the content we feature in this section of our website, some pieces of information provided might be not up to date and reliable anymore.
This advertising message is for promotional purposes only. To view all the terms and conditions for the advertised services, please refer to the fact sheets and documentation required under current regulations. All services require the client to open a Fineco current account. All products and services offered are dedicated to Fineco account.