Living and working abroad? Keep your currency costs under control
Content by Fineco's partner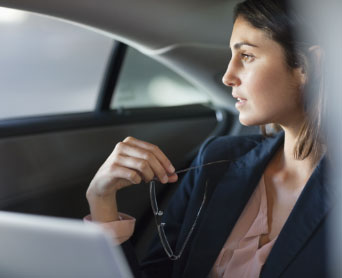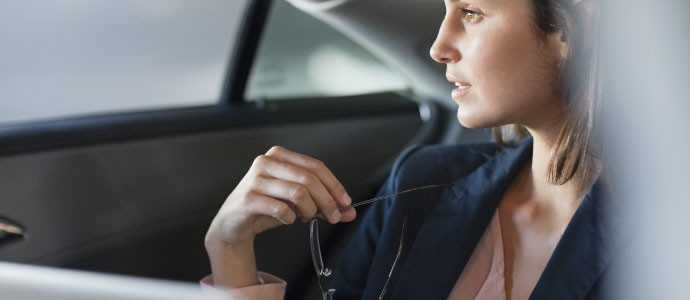 When living and working abroad and managing your finances across borders and currencies it's easy to end up paying more than you need to in exchange rates and other currency transaction costs.
Currency exchange fee Bank fee for currency exchange Making savings
For those who live and work abroad, the unexpected bill holds a peculiar dread. Not only must they find the cash, but they also need to contend with shifts in exchange rates. Clearly it is not always possible to plan ahead, but there are ways to keep your costs under control when changing cash.
Keep currency trading costs as low as possible
There are still some terrible currency exchange options out there that rely on people either not checking the rates, or not understanding the costs. High street banks and day-to-day credit cards can be uncompetitive, even if the rates look similar, thanks to high transfer and other fees.
Plan ahead
A specialist broker can help you plan your currency exchange ahead of time. If you know you have a number of transactions to make – perhaps for a regular payment such as a mortgage or pension – you can nail down an exchange rate in advance.
Planning ahead allows you to make use of market orders and futures. Market orders allow you to specify the rate at which you want to exchange. If the market hits that rate, your money will be exchanged immediately. This is a tool to ensure you always claim the best rate as it happens.
Futures contracts enable you to fix an exchange rate (based on the rate available today) for a specific point in the future. This may be up to two years ahead. This gives you complete certainty over how much you'll pay to exchange in future.
Exchange opportunistically
Once you have a trusted broker, it can be worth changing money when rates are good. This can help you build a slush fund for emergencies. Even when a currency is going through a rough patch, as has been the case for sterling during the Brexit uncertainty, there have been temporary rallies. Canny investors will be able to take advantage of the rallies.
Understand your spending needs
While it is important to understand your spending needs at any time, it is particularly important when you need to exchange foreign currency. Try to build a clear picture of when bills are due. In France, some of the largest bills – taxe d'habitation, for example - fall due in Autumn. Don't let yourself be surprised by tax bills, which are easy to predict ahead of time, and work to a clear payment schedule.
Make sure you can transfer quickly
When you need it, you need it! You don't want to be forced to wait days for transfers to clear if you need the money instantly. You need easy access to cash to pay the plumber that's mending the leaky sink and you don't want to have to fall back on poor rates just because you need it quickly.
Consolidate your transactions where possible
In general, you'll get a better rate the larger the pot is that you want to exchange. There are fixed costs to every currency transaction, so fewer transactions tend to result in lower costs overall. Some foreign exchange providers may offer better rates, or waive commission fees, for currency exchanges over a certain amount.
Consider a multi-currency account
Life is not always predictable, but using a multi-currency account, which allows you to exchange at a good rate with low fees, as and when you need it, can help avoid nasty surprises. To that end, the Fineco multi-currency account allows you to hold a broad range of currencies in one account with no monthly fees. It gives seamless conversion at the true exchange rate, with zero admin, conversion or transfer fees.
Information or views expressed should not be taken as any kind of recommendation or forecast. All trading involves risks, losses can exceed deposits.
CFDs are complex instruments and come with a high risk of losing money rapidly due to leverage. 63.13 % of retail investor accounts lose money when trading CFDs with this provider. You should consider whether you understand how CFDs work and whether you can afford to take the high risk of losing your money.
Before trading CFDs, please read carefully the Key Information Documents (KIDs) available on the website finecobank.co.uk
Fineco Newsroom is a compilation of articles written by our editorial partners. Fineco is not responsible for an article's content and its accuracy nor for the information contained in the online articles linked.
These articles are provided for information only, these are not intended to be personal recommendations on financial instruments, products or financial strategies.
If you're looking for this kind of information or support, you should seek advice from a qualified investment advisor.
Some of the articles you will find on the Newsroom feature data and information from past years. As per the very nature of the content we feature in this section of our website, some pieces of information provided might be not up to date and reliable anymore.
This advertising message is for promotional purposes only. To view all the terms and conditions for the advertised services, please refer to the fact sheets and documentation required under current regulations. All services require the client to open a Fineco current account. All products and services offered are dedicated to Fineco account.