What Are Preference Shares, Characteristics and Types?
Content by Fineco's partner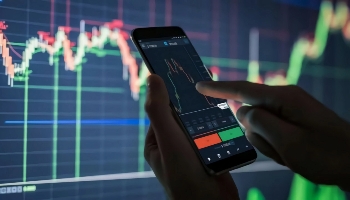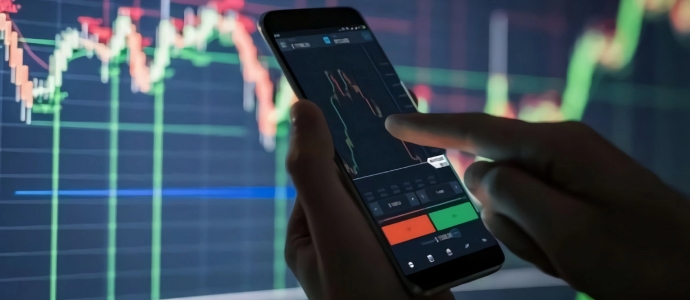 Preference shares (also known as preferred stocks) are non-voting stocks that pay a higher dividend and are issued to raise capital for the company, known as preferred equity capital.
preference sharespreference shares meaningpreferred stocksparticipating preference sharescumulative preference sharesconvertible preference sharespreferred vs common stock
If the company has decided to distribute its dividends to investors, those holding privileged stocks are the first to receive payments from the company and, even in the event of loss or liquidation, the "privileged" shareholders receive their share before the "ordinary" shareholders.
Shareholders who hold privileged stocks receive a return equivalent to or higher than that of ordinary shares, with a minimum bonus of 7.50% of the nominal value of the privileged share. The dividend on these shares is considered priority, as it is distributed immediately after accounting adjustments. However, in exchange for this advantage, shareholders do not have voting rights in general meetings. Why do companies use this system of prioritised dividend shares? To protect themselves from public takeover offers and to maintain a certain level of managerial control, even in the event of a capital increase.
Characteristics of Preference Shares
Preference shares have different characteristics that are important to consider in determining advantages and risks:
Shareholders who invest in preference shares have priority over ordinary shareholders with regards to the payment of dividends and reimbursement, in the event of liquidation of the company.
Owners of preference shares do not have the right to vote and therefore have little decision-making power in business matters.
Regarding the distribution of dividends, preference shares usually offer fixed dividends to the shareholders who own them.
Types of Preference Shares
There are 9 different types of preference shares. Let's take a look at the characteristics of each.
Convertible Preference Shares
Convertible preference shares are preference shares issued with the condition that they can be converted into a predetermined number of common shares or into cash, at a specific moment or following a specific event (for example, upon the sale or initial public offering of the issuing company) at a certain conversion price.
Non-Convertible Preference Shares
Non-convertible preference shares are those shares that must be redeemed at their expiration date; therefore, they are called redeemable preference shares. The holders of this type of shares do not have the right to obtain shares at their expiration, but they have the right to participate in the distribution of any further profits, subject to the payment of capital to shareholders.
Redeemable Preference Shares
Redeemable preference shares are shares that can be repurchased or redeemed by the issuing company. This type of shares helps the company by providing support during periods of inflation.
Non-Redeemable Preference Shares
Non-redeemable preference shares are those shares that cannot be redeemed or repurchased by the issuing company at a predetermined date. Like redeemable preference shares, non-redeemable preference shares help companies during periods of inflation.
Participating Preferred Shares
Participating preferred shares allow shareholders to claim a portion of the company's residual profit at the time of liquidation, after the payment of dividends to other shareholders. Shareholders who own participating preferred shares receive fixed dividends and a portion of the company's residual profit, along with common shareholders.
Non-Participating Preferred Shares
Non-participating preferred shares offer the investor the opportunity to receive a dividend, usually at a fixed rate, not determined by a company's profits. Holders of this type of non-participating shares do not participate in the distribution of profits to common shareholders.
Cumulative Preferred Shares
Cumulative preferred shares give shareholders the right to receive cumulative dividends from the company, even if profits are not distributed. These dividends are accumulated in the years when the company does not realise profits and are cumulatively paid the following year when the company generates profits.
Non-Cumulative Preferred Shares
Non-cumulative preferred shares do not allow for the accumulation of unpaid dividends from the past, unlike cumulative preferred shares. In this case, dividends are paid only based on the profits generated by the company in the current year. Therefore, if a company does not generate profits in a given year, shareholders will not receive any dividends for that year. Additionally, they do not have the opportunity to request dividends on future or accumulated profits from the past.
Adjustable Preferred Shares
In the case of adjustable preferred shares, the dividend rate is not fixed, but determined by current market conditions.
Preferred Shares vs. Common Stock
Both preferred shares and common stock can be viable options for investing money and are both available on major stock markets. However, preferred shares act as a form of bond, with a fixed dividend and redemption price, while the profits from common stock are less secure and carry higher risks of loss in the event of the company's bankruptcy.
Information or views expressed should not be taken as any kind of recommendation or forecast. All trading involves risks, losses can exceed deposits.
CFDs are complex instruments and come with a high risk of losing money rapidly due to leverage. 62.02% of retail investor accounts lose money when trading CFDs with this provider. You should consider whether you understand how CFDs work and whether you can afford to take the high risk of losing your money.
Before trading CFDs, please read carefully the Key Information Documents (KIDs) available on the website finecobank.co.uk
Fineco Newsroom is a compilation of articles written by our editorial partners. Fineco is not responsible for an article's content and its accuracy nor for the information contained in the online articles linked.
These articles are provided for information only, these are not intended to be personal recommendations on financial instruments, products or financial strategies.
If you're looking for this kind of information or support, you should seek advice from a qualified investment advisor.
Some of the articles you will find on the Newsroom feature data and information from past years. As per the very nature of the content we feature in this section of our website, some pieces of information provided might be not up to date and reliable anymore.
This advertising message is for promotional purposes only. To view all the terms and conditions for the advertised services, please refer to the fact sheets and documentation required under current regulations. All services require the client to open a Fineco current account. All products and services offered are dedicated to Fineco account.