Loss Aversion: What It Is and How It Can Impact on Your Investments
Content by Fineco's partner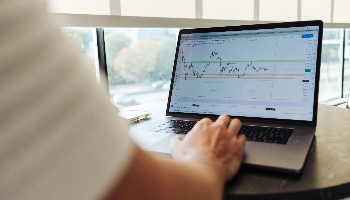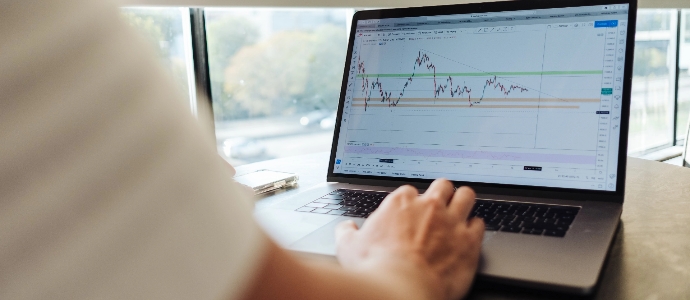 Have you ever wanted to hold onto your savings, rather than risk investing them? Are you one of those people who cannot accept the idea (and possibility) of losing invested money? Or perhaps you have sold a stock because it slightly increased, even though all the signs indicated that you should have held onto it for even more profit later?
loss aversionloss aversion in investmentloss aversion in investing
You are suffering from loss aversion - an important discovery of the "Prospect Theory" developed in 1979 by psychologists and economists Daniel Kahneman and Amos Tversky. With this theory, the two scholars showed that losing hurts 2.5 times more than the satisfaction that comes from gaining the same amount. This means that to compensate for a loss of 10 euros, you would need to earn 25 to feel emotionally balanced.
Let's delve into this cognitive bias and find out together how to make sure that loss aversion does not influence your investment decisions.
What is Loss Aversion?
Loss aversion represents one of the attitudes of investors that most influences their decisions and is manifest in people who, cautious about risk, stay away from perceived "dangerous" situations, even if there is not only the option of loss, but also the potential for gain.
This phenomenon manifests itself in many ways: one of these may be investing in low-risk securities, such as bonds, instead of stocks, for example. In this case, loss aversion might encourage following the "safer" path when investing, a behaviour that could become harmful to the portfolio in the long run.
Strategies for Overcoming Loss Aversion in Investments
It is normal to fear losing your savings when making an investment, and loss aversion affects everyone. However, there are several ways to manage and "protect" yourself from this cognitive bias in behavioural finance.
Developing a Sound Investment Plan and Sticking to It
This is the first step towards having a clear overview of your investments and defeating loss aversion. To create a solid investment plan, it is important to:
set short- and long-term goals;
carefully assess risks to determine your tolerance for potential loss;
diversify your portfolio and distribute investments across various asset categories, such as stocks, bonds, and real estate, to reduce overall risk;
plan ahead by establishing a strategy for buying or selling securities.
Managing Emotions
It is important to avoid investing in a stock just because everyone else is doing it. During market upturns, many investors tend to make investment decisions based on emotion rather than objective, well-considered factors, which can result in faulty investments and significant losses when the market changes direction.
Conversely, it is during market downturns that investing is opportune, precisely when many decide to liquidate their investments. Such a choice requires determination, composure, and a bit of courage—characteristics that may not always be easily attainable (especially in the realm of investments), but it is important to understand that markets are cyclical and making more rational, less emotion-driven decisions is crucial in managing loss aversion. Keeping a level head emotionally in investments is a crucial step in overcoming loss aversion.
Avoid Over-Checking Your Investment Portfolios
It is common to check the value of your investments daily, but this approach is counter-productive and generates undue fixation and anxiety. The advice is to set deadlines: once every six months (even better if once a year) is a sufficient period for those who choose a medium or long-term investment. If the initial strategy was appropriate, there will be no surprises and, if there were, then you will have to question your strategy and ask for the opinion of a trusted professional.
Expand Your Skills and Knowledge
It is crucial to continually upgrade your financial acumen, to be able to evaluate different market scenarios with more flexibility. Inform yourself, study, understand more about finance, and "experiment" with your investments to see where and why you are making mistakes. This allows you to acquire more and more confidence and security. Another option is to rely on a Wealth Manager or Financial Planner who can manage your finances and/or entire wealth in a comprehensive manner, thus reducing the risk of making mistakes to a minimum.
Information or views expressed should not be taken as any kind of recommendation or forecast. All trading involves risks, losses can exceed deposits.
CFDs are complex instruments and come with a high risk of losing money rapidly due to leverage. 62.02% of retail investor accounts lose money when trading CFDs with this provider. You should consider whether you understand how CFDs work and whether you can afford to take the high risk of losing your money.
Before trading CFDs, please read carefully the Key Information Documents (KIDs) available on the website finecobank.co.uk
Fineco Newsroom is a compilation of articles written by our editorial partners. Fineco is not responsible for an article's content and its accuracy nor for the information contained in the online articles linked.
These articles are provided for information only, these are not intended to be personal recommendations on financial instruments, products or financial strategies.
If you're looking for this kind of information or support, you should seek advice from a qualified investment advisor.
Some of the articles you will find on the Newsroom feature data and information from past years. As per the very nature of the content we feature in this section of our website, some pieces of information provided might be not up to date and reliable anymore.
This advertising message is for promotional purposes only. To view all the terms and conditions for the advertised services, please refer to the fact sheets and documentation required under current regulations. All services require the client to open a Fineco current account. All products and services offered are dedicated to Fineco account.