How to invest money: the best options
Content by Fineco's partner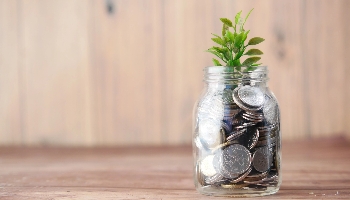 What is the best way to invest money? Discover more about how to invest your money on Fineco's Newsroom.
How to invest moneyHow to invest money in the UKInvesting
What is the best way to invest money?
Many people often ask themselves "How can I invest my money?". Of course, there are many options for investing your savings, each involving risks and benefits that should be carefully considered. The secret is finding investments suitable to your needs, keeping in mind your aims and the available opportunities the market has to offer.
Investing money in ISAs
If you want to know how to invest money in the UK, the first option to analyse is ISAs. Individual Savings Accounts are saving tools, divided into Cash ISAs, stocks and shares ISAs, innovative finance ISAs and lifetime ISAs. You can deposit up to £20,000 a year into your ISAs, with a limit of £4,000 for lifetime ISAs.
They are tax-free investments on the interests provided by cash ISAs, and revenue and capital gains are also not taxed. They are facilitated long-term investments that are useful for saving money on your taxes. You can have numerous ISAs over the years and they are a valid option for diversification and protecting riskier positions.
Why to invest in bonds?
Bonds are low and medium-risk investments that are ideal for those who want to take a cautious approach by not taking too many risks. You can find many types of bonds to invest in on the market, such as corporate bonds and government bonds. The former are riskier, so you must select which companies to invest in carefully. Public bonds, however, are less risky, but this depends on the reliability of the country issuing them.
Yields from bonds are fairly stable and predictable, so they are suitable investments for those looking for security and stability, based on frequently low interest rates. Bonds are handy for balancing the risk of investing in shares, with the aim of better structuring your investment portfolio. You must pay attention to inflation, especially when it comes to companies and countries that are more vulnerable to price fluctuations.
How can you invest money automatically?
Many savers want to invest in more profitable instruments, for example in the stock market, currencies or raw materials. However, these sectors are complex and require specialised skills and, therefore, they're not suitable for everyone. However, it's by investing in stocks that you can try to make higher yields by exploiting the market's bullish trends or the compounding interest from long-term investments.
If you don't have the necessary skills, you can still invest in the financial market, for example by using an automatic investment plan. These tools allow you to invest even small amounts, through regular contributions that allow you to grow your investment over time. In particular, you can choose between investment funds and ETFs in order to diversify risk properly to protect your money.
How to invest your money in online trading
Online trading is a potential option for those who want to invest independently. This solution allows you to invest in lots of financial products without using an intermediary, has accessible costs and can be fully managed online. With online trading, you can invest in ETFs, shares, raw materials, indices and Forex currencies, both directly and through CFDs - derivative financial products with which you can speculate on the price of assets in the short and medium-term.
Trading is suitable for those who want to invest independently by operating on various markets based on the opportunities available and their own investment strategy. Of course, it's important to be aware of risks, invest in your training and take a cautious approach in order to trade online sustainably in the long-term.
Different ways to invest your money: what's next?
Evidently, there are numerous options for investing your money, you just need to understand which options suit your needs. Before investing, it's important to define your risk profile and your investment aims, and to plan a strategy. Also, each instrument must be analysed carefully, by weighing up the costs and potential yield of each type of investment.
With Fineco, you can make use of many investment options, with the support of a large, reliable European bank. Fineco's services include ISAs, automatic investments in funds and ETFs, and an advanced online trading platform available from both your desktop and your mobile. In this way, every saver can choose how to invest their savings by operating independently or relying on Fineco's expertise.
Information or views expressed should not be taken as any kind of recommendation or forecast. All trading involves risks, losses can exceed deposits.
CFDs are complex instruments and come with a high risk of losing money rapidly due to leverage. 62.02% of retail investor accounts lose money when trading CFDs with this provider. You should consider whether you understand how CFDs work and whether you can afford to take the high risk of losing your money.
Before trading CFDs, please read carefully the Key Information Documents (KIDs) available on the website finecobank.co.uk
Fineco Newsroom is a compilation of articles written by our editorial partners. Fineco is not responsible for an article's content and its accuracy nor for the information contained in the online articles linked.
These articles are provided for information only, these are not intended to be personal recommendations on financial instruments, products or financial strategies.
If you're looking for this kind of information or support, you should seek advice from a qualified investment advisor.
Some of the articles you will find on the Newsroom feature data and information from past years. As per the very nature of the content we feature in this section of our website, some pieces of information provided might be not up to date and reliable anymore.
This advertising message is for promotional purposes only. To view all the terms and conditions for the advertised services, please refer to the fact sheets and documentation required under current regulations. All services require the client to open a Fineco current account. All products and services offered are dedicated to Fineco account.