Wealth Management: What It Is and What a Wealth Manager Does
Content by Fineco's partner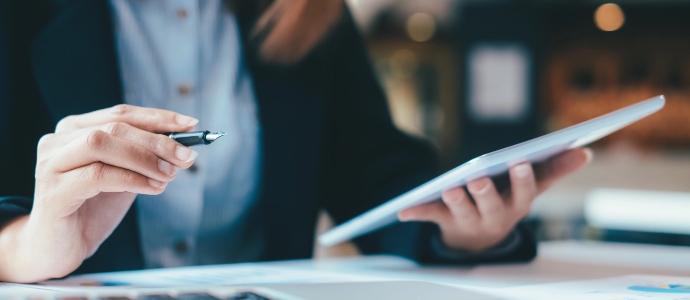 Wealth Management is a term used in the private banking sector to refer to the range of services offered to clients with significant assets and complex needs. But what exactly does it involve? What are its responsibilities? How does it differ from a Financial Planner? Let's find out.
wealth managementwealth investmentwealth investment managementdigital wealth management
What Is "Wealth Investment Management"?
Wealth Investment Management, not to be confused with Risk Management, can be described as an integrated and multidisciplinary professional service aimed at individuals and/or families who are typically well-off and aims to preserve, increase, and transfer wealth according to their wishes and in complete compliance with current regulations.
By wealth, we do not just mean financial availability and monetary investments, but family wealth as a whole, which can also include real estate and other assets, such as art collections, and, for business families, the family business. The heterogeneity and complexity of large wealth often requires a high level of specialisation in various fields by the professionals who assist individuals, but most importantly, it requires the presence of a trusted advisor who has an overall view.
Reaching these goals (that is, protecting, enhancing, and transferring wealth) requires an approach in which long-term strategy and vision prevail over short-term strategies. This is because these are the family's life goals and projects, which often involve decisions that have an impact on future generations.
Duties of a Wealth Manager
A Wealth Manager, also known as a Digital Wealth Manager, assists families in creating a sort of catalogue of their family wealth. This is a very important phase where it is crucial to have a complete and precise identification of the wealth through a documentary analysis of the assets and debts of each family member to determine an estimate of the total wealth value. Secondly, the wealth manager supports the family representative in identifying their needs and achieving their life goals by helping them define priorities for different objectives and sharing them with other family members.
The Wealth Manager then sets and develops a long-term plan of actions and activities that will be functional to achieving the established goals, and collaborates with other trusted professionals of the family, such as their accountant and/or lawyer. When necessary, the Wealth Manager supports the family in identifying and selecting other specialists according to specific needs and oversees the activities of the professionals involved in accordance with the agreed plan and updates the family periodically on the progress, any emerging issues, and decisions that need to be made.
It is evident that such a critical role requires a consolidated relationship of trust with the family and a deep understanding of the family's goals and dynamics. It is equally important that the Wealth Manager has technical competencies in the field to be able to identify the needs and requirements of the family accurately and effectively and to interact with different specialists/professionals who will need to be involved at the appropriate time.
Wealth Manager vs. Financial Planner: What Is the Difference?
The definition of financial consulting is extremely broad: the type of consultation provided, along with the products offered and the types of clients managed, determine the differences between a Financial Planner and a Wealth Manager.
A Financial Planner helps the saver identify their needs and the goals they want to achieve, identifies the risk profile (maximum acceptable loss both financially and emotionally), and after this analysis, by respecting the identified risk profile, identifies the most suitable tools for achieving the goals. Although the list of Financial Planner's clients may cover the entire range of income, most of the clients managed by this professional are middle-class people who need help managing and investing their money correctly.
On the other hand, the Wealth Manager provides advice primarily to those who have a high net worth (High Net Worth Individual - HNWI) and those who have an ultra-high net worth (Ultra High Net Worth Individual - UHNWI), such as profit planning, estate planning, and risk management. The fundamental difference between a Financial Planner and a Wealth Manager is that the latter manages all the client's wealth they follow, while Financial Planners manage clients' finances in terms of investments, primarily.
Why Is the Role of the Wealth Manager Fundamental Today?
Recent years have tested people and their respective wealth. The Covid-19 pandemic has forced the world of wealth management (and not only) to deal with an increasingly digital reality. In this scenario, it was fundamental to maintain active communication with clients through digital systems, which is why it is referred to as Digital Wealth Management. Now, with the ongoing war in Ukraine, a second challenge presents itself: trying to explain markets and dynamics to investors, accompanying them in this moment of strong financial uncertainty.
Information or views expressed should not be taken as any kind of recommendation or forecast. All trading involves risks, losses can exceed deposits.
CFDs are complex instruments and come with a high risk of losing money rapidly due to leverage. 63.13 % of retail investor accounts lose money when trading CFDs with this provider. You should consider whether you understand how CFDs work and whether you can afford to take the high risk of losing your money.
Before trading CFDs, please read carefully the Key Information Documents (KIDs) available on the website finecobank.co.uk
Fineco Newsroom is a compilation of articles written by our editorial partners. Fineco is not responsible for an article's content and its accuracy nor for the information contained in the online articles linked.
These articles are provided for information only, these are not intended to be personal recommendations on financial instruments, products or financial strategies.
If you're looking for this kind of information or support, you should seek advice from a qualified investment advisor.
Some of the articles you will find on the Newsroom feature data and information from past years. As per the very nature of the content we feature in this section of our website, some pieces of information provided might be not up to date and reliable anymore.
This advertising message is for promotional purposes only. To view all the terms and conditions for the advertised services, please refer to the fact sheets and documentation required under current regulations. All services require the client to open a Fineco current account. All products and services offered are dedicated to Fineco account.