2023's Top Investment Trends
Content by Fineco's partner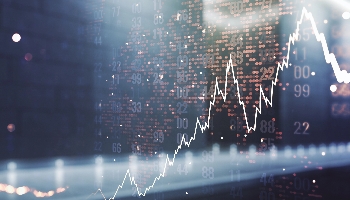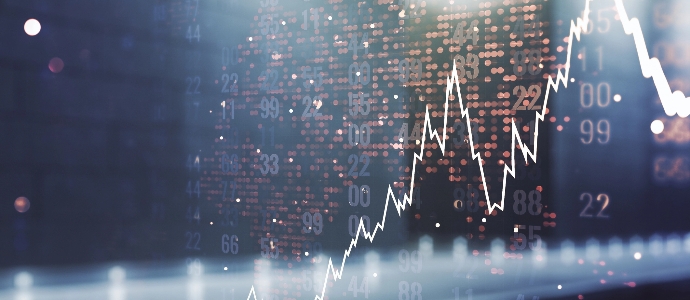 2022 was a challenging year for investors, with the inflation rate reaching its highest point in nearly four decades and central banks, including the FED and the ECB, raising interest rates to combat inflation. The year was further impacted by the threat of a recession, Russia's invasion of Ukraine, and the energy crisis, leading to a decline in the stock market and bond market.
investing trendsinvesting trends 2023investment opportunities 2023
Cryptocurrencies also struggled, with the two main ones (Bitcoin and Ethereum) losing over 60% of their value since the beginning of the year. In such a complex and constantly evolving landscape, making wise investment choices can make a significant impact.
Investment Opportunities for 2023
As we look ahead to the rest of 2023, what investment opportunities should we be considering? How will the stock market perform, and what can we expect? Let's examine the major investment trends for 2023.
Inflation Will Not End
In 2022, inflation affected every aspect of the economy, from gasoline to groceries. The big question for 2023 is whether inflation will drop to the FED's 2% target. Many experts believe it is unlikely, given that the effects of the FED's interest rate hikes in 2022 will take time to be felt across the economy.
Morningstar predicts that the FED will ease its monetary policy and lower interest rates to around 3% by the end of 2023, but that may not be the cure for inflation. So, what should we do to protect our investments from the inflationary storm? One solution could be Treasury Inflation Protected Securities (TIPS), which remain a top pick for short-term investments. Another option to consider is bonds, which can help balance out the inflationary impact.
A Positive Outlook for Markets in 2023
Although interest rates may continue to rise, albeit at a slower pace, and companies and analysts may revise their earnings projections downwards in the early part of the year, experts predict a stock market recovery in the second half of 2023 as interest rate increases start to slow. In 2022, the market was bearish, but 2023 has the potential to be a bullish year with a reversal of market trends.
Alternative Investments and Portfolio Diversification
Alternative investments (commodities and Futures) are among the trends and opportunities to seize in 2023. Furthermore, having a well-diversified portfolio can help mitigate the effects of inflation and economic recession and support returns beyond just stock dividends. Although alternative funds come with higher costs and may require more management effort, they often offer higher returns and are worth considering as part of an investment strategy.
Investment Trend 2023: Focus on Bonds
Cautious investors, during uncertain times, tend to avoid high-yield investments, instead choosing those that are more stable and less susceptible to market changes. Bonds have always been considered safe and reliable investments, despite having a certain level of risk. If 2022 was a difficult year for those who opted for investing in bonds, it is likely that this year, they may instead become more attractive and advantageous for those seeking diversification and higher returns thanks to the normalisation of inflation.
Are Cryptocurrencies Still to Be Considered as a 2023 Investment Opportunity?
It is safe to say that 2023 will likely be a better year for cryptocurrencies than 2022 since it would be difficult for it to be any worse. Several cryptocurrencies suffered a major collapse in the middle of last year and this has caused investors to lose hundreds of billions. Perhaps, companies holding these virtual coins should focus on liquidity to convince investors, rather than relying on influencer campaigns.
Investment Trend 2023: Renewable Energy
The ongoing energy crisis has temporarily shifted focus back to traditional fossil fuels to meet demand, but in 2023 and beyond, reducing carbon emissions and embracing renewable energy will once again be at the forefront of geopolitical strategies. In particular, the focus will be on the value of investments in renewable energy sources to ensure energy security and respect climate commitments. To achieve the goals set by 2030, investments are required to regenerate ecosystems through long-term programs. Therefore, sustainable investors should consider this 2023 investment trend and reward companies that use their excess profits to invest into the energy transition.
Algorithms vs. Professionals: Who will we entrust our investments to?
During 2022, investors turned away from autonomous investment tools such as robo-advisors and brokerage accounts, and especially those with a large liquidity and significant assets, are increasingly turning to traditional financial advisors, such as Wealth Managers or Financial Planners.
However, the hybrid model of robo-advisors, which offers both investments managed by algorithms and access to the advice of flesh-and-blood experts, may even become a popular trend in 2023.
Information or views expressed should not be taken as any kind of recommendation or forecast. All trading involves risks, losses can exceed deposits.
CFDs are complex instruments and come with a high risk of losing money rapidly due to leverage. 63.13 % of retail investor accounts lose money when trading CFDs with this provider. You should consider whether you understand how CFDs work and whether you can afford to take the high risk of losing your money.
Before trading CFDs, please read carefully the Key Information Documents (KIDs) available on the website finecobank.co.uk
Fineco Newsroom is a compilation of articles written by our editorial partners. Fineco is not responsible for an article's content and its accuracy nor for the information contained in the online articles linked.
These articles are provided for information only, these are not intended to be personal recommendations on financial instruments, products or financial strategies.
If you're looking for this kind of information or support, you should seek advice from a qualified investment advisor.
Some of the articles you will find on the Newsroom feature data and information from past years. As per the very nature of the content we feature in this section of our website, some pieces of information provided might be not up to date and reliable anymore.
This advertising message is for promotional purposes only. To view all the terms and conditions for the advertised services, please refer to the fact sheets and documentation required under current regulations. All services require the client to open a Fineco current account. All products and services offered are dedicated to Fineco account.