CFDs vs Futures: Differences, Advantages, and How to Choose
Content by Fineco's partner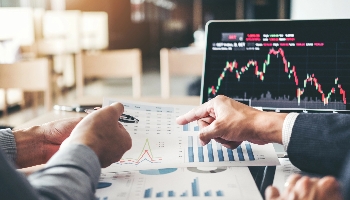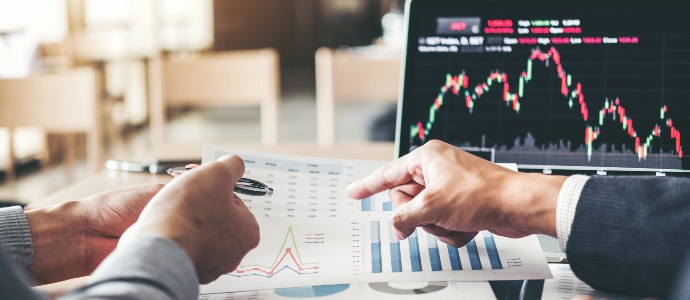 CFDs (Contracts for Difference) and Futures contracts differ in many aspects. Both financial instruments offer unique features, benefits, and drawbacks, and the right choice for you will depend on several factors. CFDs and Futures differ in terms of expiration dates, asset classes and properties, place of trading, and operation size. In this article, we will dive into the intricacies of CFDs and Futures, examining their key characteristics, and exploring their respective pros and cons.
CFD vs FuturesDifference between CFD and Futures
What are CFDs?
By definition, a CFD (Contract for Difference) is an agreement between two parties that exchange money based on the change in the value of an asset. In the relationship between an intermediary and the trader, there is an agreement where the former gains profit if the market moves in the direction forecast for the purchase of the CFD. For instance, with a "Buy" CFD, profits are made based on the increase in price, while with a "Sell" CFD, you will profit if the price decreases. CFDs, therefore, allow you to make profits from both the increase and decrease in the prices of underlying assets, offering a wide range of flexibility and the possibility of using leverage to increase potential profits.
Advantages of CFDs
CFDs offer several advantages, especially in terms of convenience, speed, and practicality, including:
CFDs provide access to a broad range of markets and underlying assets, including stocks, commodities, currencies, and stock indices.
With Contracts for Difference, you can make investments from your computer, smartphone, or tablet with a single click: open positions can also be closed immediately after. This allows you to take advantage of rises lasting just a few minutes, then close the position, and profit from it.
CFDs eliminate bureaucracy, as there is no need to hold paper titles, which are deposited in a bank, and only tradable after specific investment advice and consultations.
With CFD trading, you can make a profit even from declining prices.
Contracts for Difference offer the possibility of using risk management tools, such as stop loss and limit orders, to protect your investments.
What are Futures?
Futures are standardised agreements between two parties that have a fixed expiration date and price. It is an agreement to deliver a base product at an agreed time and price in the future, hence the name "Futures". Futures are derivative contracts as the underlying product is not owned. Its value, on the other hand, is related to the price movement of an asset. This latter can be an index, a financial instrument, or a commodity.
Advantages of Futures
Futures allow traders to benefit from future movements in the price of an underlying asset, such as commodities, currencies, or stocks. Here are some of the benefits of trading futures:
Traders can use margins to purchase several Future contracts, maximising potential profits.
Futures markets are highly liquid with plenty of buyers and sellers available, and this allows traders to quickly enter and exit positions.
Futures trading provides the opportunity to hedge against price movements, reducing the risk of losses.
Traders can use Futures to build a diversified portfolio and minimise risks.
Futures markets are extremely regulated and transparent, making prices easy to track.
Differences between CFDs and Futures
Here are the differences between Contracts for Difference and Futures contracts:
Expiration Date: Futures contracts come with a predetermined expiration date, while CFDs do not.
Tradable Asset Classes: Futures contracts can be used to trade indices, currencies, commodities, and bonds. On the other hand, CFDs offer a broader range of tradable assets, including stocks, ETFs, Options, Futures, and more.
Asset Ownership: When it comes to Futures, you will own the assets in case of a physical settlement but not in cash, while with CFDs, you will never own the underlying assets.
Trading Venue: Futures contracts are traded on the stock exchange, while CFDs require over-the-counter operations between brokers and traders.
Flexibility of Operation Size: Futures are standardised in lots, while CFDs can be traded in reduced sizes.
CFDs or Futures?
Both Contracts for Difference (CFDs) and Futures contracts offer opportunities for investors to profit from price fluctuations. So, how to make the right choice? CFDs may be more suitable for traders who seek short-term investments across a range of markets, while Futures contracts are a better option for medium/long-term trading in more specific markets, such as commodities. Regardless of the type of contract you choose, it is crucial to thoroughly understand the risks and opportunities associated with both types of contracts, so that you can make an informed decision that aligns with your investment needs.
Information or views expressed should not be taken as any kind of recommendation or forecast. All trading involves risks, losses can exceed deposits.
CFDs are complex instruments and come with a high risk of losing money rapidly due to leverage. 62.02% of retail investor accounts lose money when trading CFDs with this provider. You should consider whether you understand how CFDs work and whether you can afford to take the high risk of losing your money.
Before trading CFDs, please read carefully the Key Information Documents (KIDs) available on the website finecobank.co.uk
Fineco Newsroom is a compilation of articles written by our editorial partners. Fineco is not responsible for an article's content and its accuracy nor for the information contained in the online articles linked.
These articles are provided for information only, these are not intended to be personal recommendations on financial instruments, products or financial strategies.
If you're looking for this kind of information or support, you should seek advice from a qualified investment advisor.
Some of the articles you will find on the Newsroom feature data and information from past years. As per the very nature of the content we feature in this section of our website, some pieces of information provided might be not up to date and reliable anymore.
This advertising message is for promotional purposes only. To view all the terms and conditions for the advertised services, please refer to the fact sheets and documentation required under current regulations. All services require the client to open a Fineco current account. All products and services offered are dedicated to Fineco account.