Making the most of the digital transformation
Content by Fineco's partner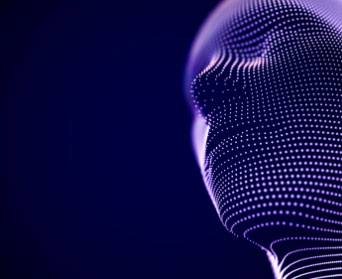 Covid-19 has increased the advantage both of companies embracing digital tech and those enabling this progress, creating investment opportunities. Collective investments are one way to access what is likely to be a persistent trend.
Digitalisation Digital transformation Artificial intelligence Collective investments
The pandemic has separated the world into digital winners and losers. Those companies that have embraced digital technologies have sustained their competitiveness, while companies with inadequate systems in place have lagged. It is a lesson companies are unlikely to forget.
Defining digitalisation
Digitalisation – or digitisation, or the digital transformation – is, at its heart, where digital technologies are introduced to reshape business processes, culture and customer experiences. This is a long-standing trend, but the pandemic has given it a new urgency for many businesses.
In a recent report, consultants McKinsey outlined the digital imperative for businesses: "The Covid-19 crisis seemingly provides a sudden glimpse into a future world, one in which digital has become central to every interaction, forcing both organizations and individuals further up the adoption curve almost overnight." It said digital channels were often the primary means for businesses to reach their customers and adapt to new models of behaviour.
Where does it apply?
The 'digital transformation' is being felt in industries as diverse as healthcare and insurance, retail and mining. In medicine, for example, artificial intelligence (AI) is being used for more accurate detection of tumours, but also for maintaining electronic health records, avoiding error-prone manual processes, or for 'telemedicine' – apps providing immediate consultations for minor health complaints.
In mining, AI may be used to find better exploration locations. Mining companies now employ autonomous vehicles in quarries, which are more fuel-efficient than their human-operated equivalents. At the same time, AI is being used to improve the efficiency of distribution.
The pandemic has also brought many converts to online shopping. It was already a well-established trend, but new data from the IBM U.S. Retail Index suggests that the pandemic has accelerated ecommerce adoption by around five years. Companies are also using digital technologies to improve the customer experience, learning their preferences and guiding them to the suitable options.
Where are the opportunities?
There are two ways to invest in the digitisation trend. The first is through companies enabling companies to digitise. Digitisation can incorporate multiple areas of technology, including AI, the Internet of Things, cloud computing and software-as-a-service. The other route is through companies that are transforming themselves through digital adoption to the extent it is giving them a competitive advantage and helping improve their products and services.
On the technology side, there are the large cloud providers, such as Amazon, Google and Microsoft. This is an area where the strong get stronger, as increasing economies of scale allow them to offer cheaper services. There are also specialist cloud services providers that support specific industries – Veeva Systems, for example, focuses on the life sciences industry.
There are also the software-as-a-service providers. These allow companies to buy in digital services for areas such as human resources, client relationship management, marketing or finance on a 'pick and choose' basis. The largest names are ServiceNow, Salesforce.com, Paycom and Workday.
The companies benefiting from digital transformation are often harder to identify and it may only become clear when they start to outstrip their peers (or vice versa). However, companies are often keen to shout about their digital innovation. With areas such as retail, it may be more obvious – it is often clear where people are making progress in the way they communicate with customers and the efficiency of their digital service.
There will also be opportunities for shorting. Companies that fail to keep up with their peers on digital transformation could be at a significant competitive disadvantage. We have seen this among retailers that fail to keep pace on e-commerce or financial companies that see smaller, more nimble fintechs steal a march on their core business.
Collective investments offer one route
Digital transformation promises to be a persistent trend, particularly in the wake of the pandemic. Companies on the right side of this trend are likely to have a multi-year competitive advantage over their peers. It has the potential to provide real opportunities for investors to identify both winners and losers.
Collective investments offer one route to participate in this movement. An increasing range of active funds and exchange traded funds (ETFs) focus on the digital opportunity, including specialist active funds. Digitalisation will often form one of the major themes in funds focusing on megatrends where investors are seeking broader exposure.
With the Fineco trading platform you can access investment options across 26 global markets and a broad range of instruments. Pricing is clear and fair, with a single multi-currency account.
Information or views expressed should not be taken as any kind of recommendation or forecast. All trading involves risks, losses can exceed deposits.
CFDs are complex instruments and come with a high risk of losing money rapidly due to leverage. 62.02% of retail investor accounts lose money when trading CFDs with this provider. You should consider whether you understand how CFDs work and whether you can afford to take the high risk of losing your money.
Before trading CFDs, please read carefully the Key Information Documents (KIDs) available on the website finecobank.co.uk
Fineco Newsroom is a compilation of articles written by our editorial partners. Fineco is not responsible for an article's content and its accuracy nor for the information contained in the online articles linked.
These articles are provided for information only, these are not intended to be personal recommendations on financial instruments, products or financial strategies.
If you're looking for this kind of information or support, you should seek advice from a qualified investment advisor.
Some of the articles you will find on the Newsroom feature data and information from past years. As per the very nature of the content we feature in this section of our website, some pieces of information provided might be not up to date and reliable anymore.
This advertising message is for promotional purposes only. To view all the terms and conditions for the advertised services, please refer to the fact sheets and documentation required under current regulations. All services require the client to open a Fineco current account. All products and services offered are dedicated to Fineco account.