What is the meaning of Investor Relations?
Content by Fineco's partner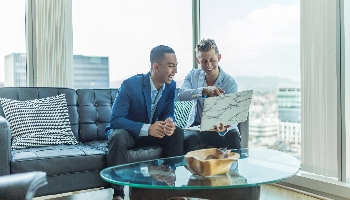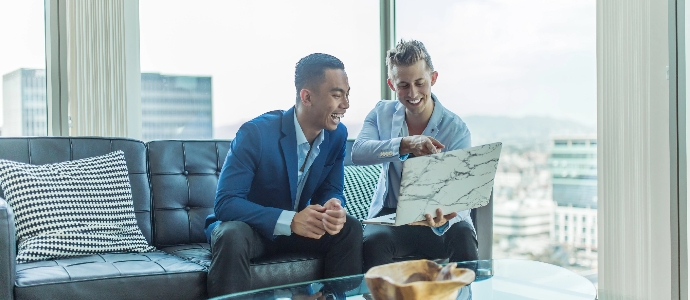 Investor relations is an important discipline for any company that has investors. Done well it can make a big difference to how a company is perceived and how willing people are to invest in it. It also helps ensure a company stays on the right side of stock market regulations.
Investor relationsWhat are investor relationsIR
Companies that issue listed financial instruments need to communicate efficiently and directly with institutional and private investors. For this reason, many such companies have an Investor Relations (IR) department that is responsible for managing these communications.
Larger companies may have an entire IR department, in others this activity may be entrusted to a single professional who handles communication between the company and its investor base.
Let's find out how Investor Relations works and why it is important.
What is Investor Relations?
Investor Relations, or IR, is the discipline of working on institutional communications, particularly in the area of financial communications. The purpose of an Investor Relations department is to control information in a way that ensures investors have an accurate external perception of the company. They do this by managing both outgoing and incoming communications through a two-way flow.
IR is also about managing communications between the company and the financial community, in other words those professionals who ensure that interested investors get correct and comprehensive information.
As well as being a department within a company, Investor Relations activity may be supported by a communications agency or an autonomous company working for various clients and managing institutional communications for them.
Generally, larger companies have their own IR department, while smaller firms rely on specialised Investor Relations or IR professionals. The objective however does not change as the purpose of Investor Relations is to ensure that the company is perceived optimally in terms of value, distinctive market positioning and growth potential.
How does Investor Relations work?
A company's Investor Relations team works to manage communication with the company's investors on an ongoing basis. The IR team may simply check information or produce content directly such as financial reports on the company's business to be sent to institutional investors (funds and investment companies, for example).
Investor Relations must collaborate with all a company's departments to make sure they have a handle on things, from accounting to the legal department. In addition, IR must always be up to date on relevant regulations to be able to protect a company from making mistakes that could have legal repercussions or cause damage to its image.
Obviously, an Investor Relations team must not communicate false information or make people believe that an investment is good when in fact it is not. IR must communicate effectively with the financial community and government institutions so that the information held by these parties is always correct and up to date.
For example, if a company goes public through an Initial Public Offering (IPO), the IR department ensures that all interested investors have detailed information about the company. This might include details of the company's development strategy, its role in the market and what makes it different to others in a similar field. It's all about helping potential investors understand whether it is a suitable investment for their profile with good profit potential.
How Investor Relations works
IR professionals hold key positions in strategic terms for companies that issue listed financial products such as shares and bonds. It's their job to ensure that investors understand the company's attractive potential, helping the company to develop a stable and liquid market for the growth of its stock.
The information, communication and promotion activity managed by IR professionals is based on solid foundations and real data. As part of their work, Investor Relations teams may send emails to investors, publish important news that enhances certain shares or results of the company, or manage media interviews, create leaflets to be sent to institutional investors and optimise online communication through a company's official website.
Listed companies in some stock exchange segments are obliged to have an Investor Relations function, while for other companies this position is optional it's their choice whether to hire a professional or an external service. Larger companies almost always have a dedicated Investor Relations Department.
Information or views expressed should not be taken as any kind of recommendation or forecast. All trading involves risks, losses can exceed deposits.
CFDs are complex instruments and come with a high risk of losing money rapidly due to leverage. 64.14% of retail investor accounts lose money when trading CFDs with this provider. You should consider whether you understand how CFDs work and whether you can afford to take the high risk of losing your money.
Before trading CFDs, please read carefully the Key Information Documents (KIDs) available on the website finecobank.co.uk
Fineco Newsroom is a compilation of articles written by our editorial partners. Fineco is not responsible for an article's content and its accuracy nor for the information contained in the online articles linked.
These articles are provided for information only, these are not intended to be personal recommendations on financial instruments, products or financial strategies.
If you're looking for this kind of information or support, you should seek advice from a qualified investment advisor.
Some of the articles you will find on the Newsroom feature data and information from past years. As per the very nature of the content we feature in this section of our website, some pieces of information provided might be not up to date and reliable anymore.
This advertising message is for promotional purposes only. To view all the terms and conditions for the advertised services, please refer to the fact sheets and documentation required under current regulations. All services require the client to open a Fineco current account. All products and services offered are dedicated to Fineco account.