What is a spread in forex: definition and examples
Content by Fineco's partner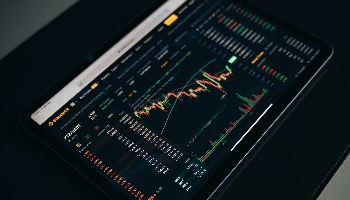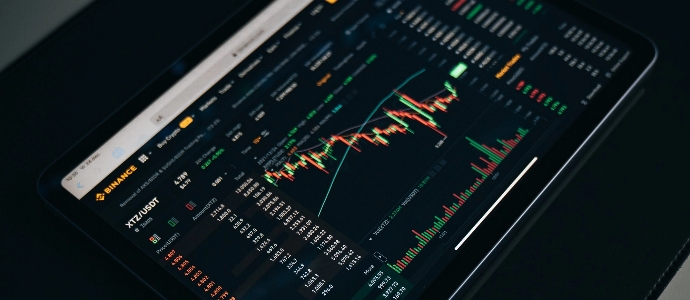 When it comes to any kind of trading, you have to pay a broker some form of commission to execute your order. In the forex market this cost is built into the 'spread'. But what exactly is a spread? How does it work and what does a good spread look like?
What is spread in forexWhat is a good spread in forexForex spread
You can expect there to be some cost for trading all investments - a commission charged by the broker to execute your order. This also applies to forex trading, in the vast electronic market for currency pairs where you can invest via derivative instruments such as CFDs.
In forex, the spread represents the cost of the trade, and so the commission you have to pay your broker to execute the trade. Every trader needs to carefully evaluate the spread in forex to choose a trading platform that offers affordable costs to trade currency exchanges sustainably.
What is a spread in forex trading
In forex trading, every order has two costs: the first is the cost of the asset you are trading through, for example the CFDs on the currency pair you are interested in; the second refers to the cost of placing the trade. The spread in forex is your broker's commission, built directly into the trade's value.
It is usually a very low cost, often lower than commissions charged on many other trades including stock or bond purchases. Specifically, the spread in forex is the difference between the buying and selling price of a currency pair.
The spread is indicated in pips, the smallest price movement that can be measured in forex trading. Usually, the pip appears to the fourth decimal place. For example, if the forex pair GBP/USD has a sell price of 1.2267 and a buy price of 1.2269, this means that the spread is 2 pips, or 0.0002.
The total cost of the trade is determined by spread and lot size, and it's often possible to trade in fractions of lots if you prefer. If you're trading in forex, it's important to choose an intermediary that offers a low spread; this helps you to minimise costs and optimise any gains from profitable positions.
FinecoBank's trading solutions, let you invest in forex at competitive costs, with a low spread starting at 0.8 pips on EUR/USD, or 1 pip on GBP/USD and EUR/GBP.
What is a good spread in forex?
If a spread is low, it means that volatility is low and liquidity high. On the other hand, if a spread is high, it means that volatility is high and liquidity low. If many traders want to invest in a currency pair (GBP/USD is one of the most popular) and its trend is for low volatility, brokers offer a low spread. They demand a higher spread if the opposite applies.
In practical terms a high forex spread indicates that volatility is high and market demand low for the relevant currency cross, making it an expensive high-risk investment for you. A high spread also indicates that the broker charges high commissions, so you might want to consider whether it is actually worthwhile to trade forex with them or to search for a more profitable solution.
What is a floating spread in forex?
In forex trading, a spread can be fixed or floating. A fixed spread doesn't change but always remains the same regardless of buy and sell prices. A floating spread will change every time the ask and bid prices of currency pairs change.
That's why it's called a floating spread, as its value continuously moves according to the bid and ask prices of the currency pairs.
Forex spread: how to calculate it?
Calculating the spread in forex is very simple, all you have to do is deduct the sell price from the buy price and obtain the spread value expressed in pips, or decimals. For example, if the buy price of EUR/GBP is 0.8618 and the sell price is 0.8622, the spread is 4 pips, or 0.0004.
The lower the spread, the more accessible the trade. If you're a beginner that's why it makes sense to start investing in Forex currency pairs with a low spread. Higher spreads mean higher costs and higher risks, so be careful with these currency crosses because they require more experience.
Information or views expressed should not be taken as any kind of recommendation or forecast. All trading involves risks, losses can exceed deposits.
CFDs are complex instruments and come with a high risk of losing money rapidly due to leverage. 64.14% of retail investor accounts lose money when trading CFDs with this provider. You should consider whether you understand how CFDs work and whether you can afford to take the high risk of losing your money.
Before trading CFDs, please read carefully the Key Information Documents (KIDs) available on the website finecobank.co.uk
Fineco Newsroom is a compilation of articles written by our editorial partners. Fineco is not responsible for an article's content and its accuracy nor for the information contained in the online articles linked.
These articles are provided for information only, these are not intended to be personal recommendations on financial instruments, products or financial strategies.
If you're looking for this kind of information or support, you should seek advice from a qualified investment advisor.
Some of the articles you will find on the Newsroom feature data and information from past years. As per the very nature of the content we feature in this section of our website, some pieces of information provided might be not up to date and reliable anymore.
This advertising message is for promotional purposes only. To view all the terms and conditions for the advertised services, please refer to the fact sheets and documentation required under current regulations. All services require the client to open a Fineco current account. All products and services offered are dedicated to Fineco account.