Content by Fineco's partner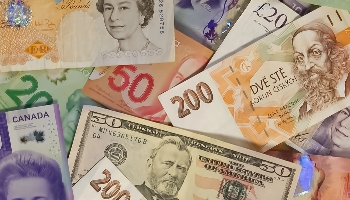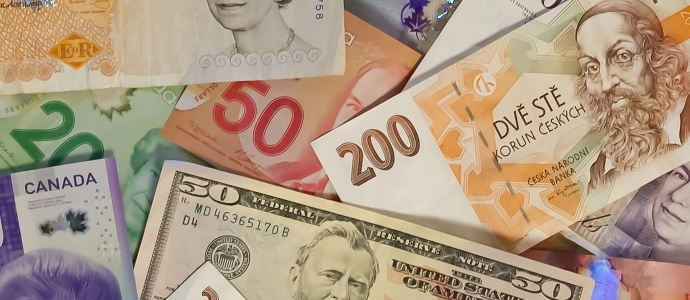 How to trade Forex currencies? Discover more about trading currencies and Forex for beginners on Fineco's Newsroom.
How to trade currencyWhat is a currency tradingForex currency trading
How to trade currency: tips for beginners
Currency trading is one of the most common activities used by retail investors. In fact, the currency market is the most liquid market in the world and is a sector full of opportunity which, however, requires experience, skill and a cautious approach.
For a novice trader, it is essential to start trading currency on Forex in an informed way by learning the basics of technical analysis, fundamental analysis and risk-management techniques. Here are some useful tips for knowing how to trade currency and to understand how to trade cross-currency effectively and without mistakes.
What is currency trading?
Currency trading is the trading of currency pairs or of derivative instruments that have a cross-currency as an underlier. Trades are carried out via authorised intermediaries, banks and brokers with a Financial Conduct Authority (FCA), issued license, that offer a trading platform to access the Forex market.
A currency trade can take place using CFDs, contracts that allow you to trade assets such as currency by opening positions in an uptrend or a downtrend. It's a type of short or mid-term transaction; in fact, a single trade can last a few seconds, minutes, or more than 24 hours.
Currency trading allows you to invest in cross-currency, a cross made up of a base currency and a quote currency. Therefore, an investment requires you to buy a currency and sell another at the same time and currency pairs are quoted based on the market's supply and demand.
Price increases for currency pairs are shown in decimals (the cross rate is quoted to a maximum of four or five decimal places), with increases being shown using PIP (Percentage in Point). PIPs represent the smallest price fluctuation of currency pairs and are generally equivalent to 1% of the cross value.
How does currency trading work?
With Forex currency trading, you can go long or short on a currency pair depending on the predicted increase or decrease on the price of the base currency compared to the quote currency. For example, if the USD/GBP cross is traded at 0.74, then in order to buy $1 you must sell £0.74.
When opening a long position on USD/GDP, if the value of the dollar increases compared to the pound, then you can make a profit. The dollar you purchased at £0.74 could be worth £0.76, so you would profit £0.02 from this transaction.
Obviously, currency trading is done with bigger amounts, usually you purchase lots that contain hundreds or thousands of currency units. Also, with CFD trading, you don't directly buy and sell currencies, but rather derivative products that replicate price trends of the underlier.
Do you pay tax on currency trading?
The taxing of currency trading depends on the type of instrument used. Retail investors trade tax-free if they use spread betting, by speculating on the prices of cross-currency. However, they cannot write off potential losses from their taxable income.
CFD Forex trading, on the other hand, requires taxation of capital gains, namely of earnings obtained from currency trading. Non-professional retail traders that trade part-time are taxed at 10 or 20% depending on the tax rate and tax bracket. Professional traders, on the other hand, pay between 20 and 45% on capital gains earned through Forex trading.
Skills and tools for currency trading
To trade currencies, you must learn how to perform technical analysis. By studying graphs and using indicators and oscillators, you can monitor cross-currencies and discover trends and the best investing opportunities. In this way, you're able to plan effective strategies in order to invest efficiently and in an informed way.
Fundamental analysis is also important in order to study the macroeconomic factors that can influence currency movements on the market. The combination of these two types of analysis allows you to make more precise assessments, in order to reduce your margin of error and improve the accuracy of your decisions.
It's also important to use automatic orders to manage risk, by setting up stop losses and taking profits correctly in order to minimise risk in open positions. Moreover, you must gain experience in order to understand which are the best cross-currencies to invest in, when the best time to trade Forex is and which factors can move the market.
Information or views expressed should not be taken as any kind of recommendation or forecast. All trading involves risks, losses can exceed deposits.
CFDs are complex instruments and come with a high risk of losing money rapidly due to leverage. 62.02% of retail investor accounts lose money when trading CFDs with this provider. You should consider whether you understand how CFDs work and whether you can afford to take the high risk of losing your money.
Before trading CFDs, please read carefully the Key Information Documents (KIDs) available on the website finecobank.co.uk
Fineco Newsroom is a compilation of articles written by our editorial partners. Fineco is not responsible for an article's content and its accuracy nor for the information contained in the online articles linked.
These articles are provided for information only, these are not intended to be personal recommendations on financial instruments, products or financial strategies.
If you're looking for this kind of information or support, you should seek advice from a qualified investment advisor.
Some of the articles you will find on the Newsroom feature data and information from past years. As per the very nature of the content we feature in this section of our website, some pieces of information provided might be not up to date and reliable anymore.
This advertising message is for promotional purposes only. To view all the terms and conditions for the advertised services, please refer to the fact sheets and documentation required under current regulations. All services require the client to open a Fineco current account. All products and services offered are dedicated to Fineco account.