Why is Tesla stock dropping?
Content by Fineco's partner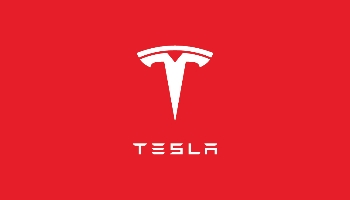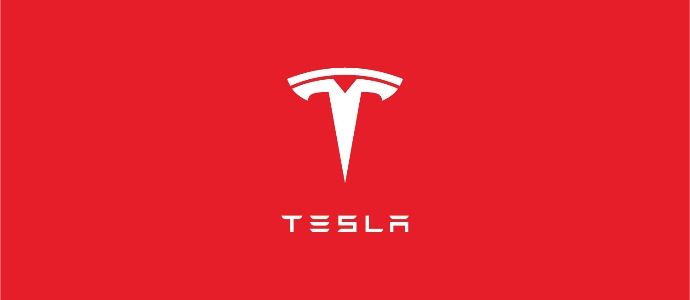 What are the reasons related to Tesla stock dropping? Get updates on Tesla news on Fineco's Newsroom.
Tesla stockWhy is Tesla stock droppingTesla stock news
Why are Tesla stocks dropping?
At the moment, many investors are asking themselves "Why did Tesla's stock drop in 2022?". The decline in Tesla's share price was a surprise for the market, although some analysts had warned about the possible overestimation of quotes for Elon Musk's company.
There are various reasons for Tesla's 2022 collapse, but they are mainly tied to external factors to the automotive company. These aspects must be analysed carefully, to understand if it's worth investing in Tesla shares today and leaving them in our portfolios, despite the downward trend.
Why is Tesla stock down?
After a record two years for Tesla stock, with a rise of almost 700% in 2020 and over 20% in 2021, the Californian company's shares have lost more than 25% at the start of 2022. All of this came about despite Tesla's excellent operating results in 2021's Q4 that managed to exceed analysts' expectations.
In the fourth quarter, Tesla made a profit of $2.88 million, or $2.54 per share, compared to an expected $2.36 per share. Revenue also grew by 65%, exceeding the estimated $16.6 million and closing the Q4 with $17.7 billion.
In 2021, Tesla delivered 936,000 electric cars, with an 87% increase compared to 2020. This exceeded Tesla's 50% business plan forecast. These performances are all the more important when you compare them to the automobile sector, where most auto companies recorded a decline in sales last year.
So then, why is Tesla stock dropping? The main reason is linked to supply-chain problems, after the company announced that production in 2022 will be affected by the supply crisis. Because of this, Tesla won't launch new models in 2022 but will focus on increasing car sales in their current range.
Tesla stock falling: 2022 forecasts
Currently, the price of Tesla shares is slightly higher than $900, after reaching an all-time high of $1,222 at the beginning of November 2021. According to analysts, Tesla's average price target for 2022 is between $849 and $916; however, prices could reach highs of between $1,100 and $1,200 this year.
According to Goldman Sachs analyst, Mark Delaney, Tesla's target price for 2022 could be between $1,125 and $1,600. The investment bank maintains its buy rating for 2022, despite the price drop of Tesla stock during the beginning of this year, a view that is shared by many analysts and investors.
The elements of uncertainty are mainly tied to the automotive industry crisis, with many suppliers having difficulty delivering due to expensive energy costs and the increase in the price of raw materials. The scarcity of certain materials that are essential to the automotive industry is also an influencing factor, an issue that will slow the production of vehicles until at least 2023.
Will Tesla stock go up?
At the moment, the cost of Tesla shares is the lowest it's been for the past three months. However, the company is a growing business and could overcome the supply-chain crisis without too many problems.
In fact, Tesla has announced that it's aiming for a 50% growth in car deliveries in 2022, as well as strengthening its average yearly growth target predicted in its business plan.
The American company wants to maximise production rates in its Shanghai and Fremont factories, and also plans on rapidly increasing the construction of new factories in Berlin and Austin, Texas. New models will only be released in 2023, with efforts focused on increasing the number of cars delivered in 2022.
Tesla shares remain an asset to be carefully monitored; indeed, the company offers advanced technologies, some of the most developed manufacturing sites in the sector and a very strong lead in the electric vehicle market. At the same time, many automakers are increasing their own range of electric models; therefore, in the coming years, Tesla's competition is set to rise.
While Tesla is an interesting stock, it's important to invest cautiously, starting with technical analysis and a fundamental analysis to carefully weigh up the price trends and the company's results. The increase in volatility could lead to new speculation with trading CFDs; nevertheless, Tesla is a stock that shouldn't be underestimated for long-term investments.
Information or views expressed should not be taken as any kind of recommendation or forecast. All trading involves risks, losses can exceed deposits.
CFDs are complex instruments and come with a high risk of losing money rapidly due to leverage. 62.02% of retail investor accounts lose money when trading CFDs with this provider. You should consider whether you understand how CFDs work and whether you can afford to take the high risk of losing your money.
Before trading CFDs, please read carefully the Key Information Documents (KIDs) available on the website finecobank.co.uk
Fineco Newsroom is a compilation of articles written by our editorial partners. Fineco is not responsible for an article's content and its accuracy nor for the information contained in the online articles linked.
These articles are provided for information only, these are not intended to be personal recommendations on financial instruments, products or financial strategies.
If you're looking for this kind of information or support, you should seek advice from a qualified investment advisor.
Some of the articles you will find on the Newsroom feature data and information from past years. As per the very nature of the content we feature in this section of our website, some pieces of information provided might be not up to date and reliable anymore.
This advertising message is for promotional purposes only. To view all the terms and conditions for the advertised services, please refer to the fact sheets and documentation required under current regulations. All services require the client to open a Fineco current account. All products and services offered are dedicated to Fineco account.