Best day trading strategies
Content by Fineco's partner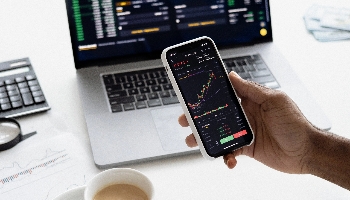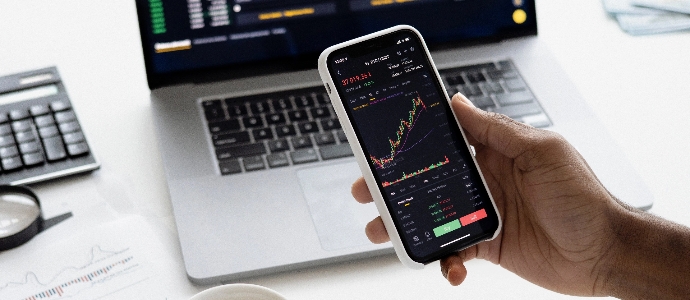 Which is the top strategy for day trading? Discover more about the best practices and how to day trade on Fineco's Newsroom.
Day trading strategyBest day trading strategiesHow to day trade
Which strategy is the best for day trading?
Day trading is a particular type of investment activity whereby a trader buys and sells an asset within the same trading day. In general, it's done with CFDs, which are derivative financial instruments used to speculate on any price movements (upward with long positions and downward with short positions), with the possibility to invest in many different financial products (shares, commodities, cryptocurrencies, indices, FX).
To day trade, you must use an effective investment strategy by picking a technique that is suitable to your own needs and the type of trade you wish to carry out. Let's look at what the best day trading strategy is for each situation to know which techniques to use to invest in cryptocurrencies, Forex and shares.
How to day trade: the benefits of choosing the right strategy
Day trading strategies help traders improve their performance in order to invest more efficiently when speculating on small fluctuations in price. CFD day trading involves opening and closing a position quickly, in a matter of minutes or a few hours, but always before market closing time.
In this way, you don't pay overnight fees, namely the costs all brokers must pay in order to keep positions open after the trading day. The aim is to exploit trends to speculate on small fluctuations in asset prices by using technical analysis to discover the best investment opportunities.
A day trading strategy ensures key benefits:
Better risk management
More awareness in trading choices
Increased positive performance
A better approach to trading timing
Reduces the influence of emotions whilst day trading
How to choose a day trading strategy?
First and foremost, a day trading strategy must fit your profile. Some techniques are better suited to expert traders, whereas others are also suitable for beginners. In any case, it's important to at least know the basics of technical analysis, in order to make use of the insight gained from chart analysis and from using indicators and oscillators.
The strategy also needs to be suited to the market you're investing in by using specific techniques to day trade on cryptocurrencies or Forex. You must also constantly keep an eye on your strategy to weigh up its long-term effectiveness and change it if necessary.
Especially when starting out, your day trading strategy must be simple and easy to use. Over time, you may acquire skills and gain experience with online trading, and so start to use increasingly more complex strategies to also operate in competitive and tricky markets.
All day trading strategies must be set up according to your own risk preferences, with a balanced risk-return ratio (you should never risk more than 1-2% of your capital on a single trade). A strategy that is too risky could put your capital in danger, prematurely putting a stop to your trading activity. A strategy that is too safe, however, could result in poor performance and prove ineffective.
Best day trading strategies
There are lots of day trading strategies that you can try when looking for the one most suited to your own needs (available capital, time to devote to online trading, risk profile). Here are the best strategies used by traders to day trade.
Scalping: this technique focuses on very short time intervals to open and close positions in a matter of seconds or minutes. It's essential to have knowledge of technical analysis and manage risk effectively by setting up stop loss and taking profits. Also, you must focus on quantity and not quality.
News trading: is a valued day trading strategy commonly used by many novice traders. News drawing a high trading volume and a specific trend is exploited to quickly open and close a trade by speculating up or down.
Trend following: some traders prefer to follow trends by opening long positions with uptrends and short positions with downtrends. You must establish some rules to decide when to close the positions by exploiting part of the trend and closing the trade before trend reversal.
Contrarian trading: this strategy is the exact opposite of trend following. It's based on the principle that at some point a trend will reverse course, by trying to determine the exact moment when this change will occur. It's a fairly difficult technique which, however, allows you to make use of the whole trend and not just part of it.
Breakout trading: you control asset price behaviour when it falls within support and resistance levels in order to go long or short based on when the price breaks through these barriers. It's essential that you get confirmation prior to opening a position, by weighing up entry points accurately and planning your trade exit trade properly.
Which are the best Forex day trading strategies?
To day trade Forex, you can use various strategies, for example scalping or contrarian trading. In any case, all the strategies mentioned are suitable for FX trading, you just need to find which one is best suited to your needs.
Which are the best crypto day trading strategies?
An effective cryptocurrency day trading strategy is news trading. In this market, price fluctuations are influenced by news and events, as it's an unregulated sector. Through news trading, you can exploit these events to open a position on a cryptocurrency and to close it as soon as the external factor disappears or decreases in intensity.
Which is the best day trading strategy for beginners?
For novice traders, the recommended strategies are news trading and trend following. These techniques don't require advanced skills, you just need to know the basics of technical analysis and fundamental analysis. Over time, you can advance to more complex strategies, such as scalping and contrarian trend following.
Which are the best stock day trading strategies?
All the strategies mentioned can be used for stock day trading. News trading is a popular technique that is commonly used when listed companies publish earnings data, since the price of shares tends to move quickly depending on how the market reacts. Another effective strategy is breakout trading, which focuses technical analysis on the volume levels of share exchanges.
Information or views expressed should not be taken as any kind of recommendation or forecast. All trading involves risks, losses can exceed deposits.
CFDs are complex instruments and come with a high risk of losing money rapidly due to leverage. 62.02% of retail investor accounts lose money when trading CFDs with this provider. You should consider whether you understand how CFDs work and whether you can afford to take the high risk of losing your money.
Before trading CFDs, please read carefully the Key Information Documents (KIDs) available on the website finecobank.co.uk
Fineco Newsroom is a compilation of articles written by our editorial partners. Fineco is not responsible for an article's content and its accuracy nor for the information contained in the online articles linked.
These articles are provided for information only, these are not intended to be personal recommendations on financial instruments, products or financial strategies.
If you're looking for this kind of information or support, you should seek advice from a qualified investment advisor.
Some of the articles you will find on the Newsroom feature data and information from past years. As per the very nature of the content we feature in this section of our website, some pieces of information provided might be not up to date and reliable anymore.
This advertising message is for promotional purposes only. To view all the terms and conditions for the advertised services, please refer to the fact sheets and documentation required under current regulations. All services require the client to open a Fineco current account. All products and services offered are dedicated to Fineco account.