The top growing industries post-Pandemic
Content by Fineco's partner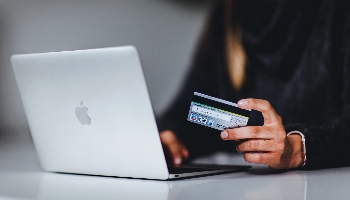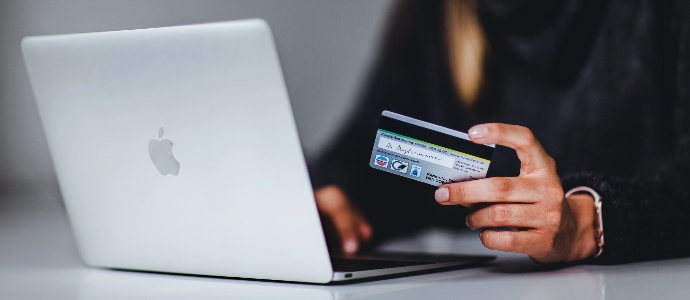 Which are the best growing industries right now? Discover more on Fineco Newsroom about the fastest growing industries in the world.
Growing industriesPost-PandemicInvesting
The top growing industries in the world post-Covid
Nobody can predict exactly how the end stages of the Pandemic will play out, but we have now coexisted with COVID-19 for long enough for it to have significantly altered our habits and systems. And with change comes opportunities for growth.
The circuitry linking together all the paradigm shifts of the last two years is digital transformation. The fastest growing industries are the ones tapping into this shift toward tech. Let's zoom in on what industries are growing right now and what will be the growing industries post-Pandemic.
1. Health and safety
From a consumer perspective, the sheer force of habit, as well as heightened public awareness about infections, will continue to generate momentum in the sales of products like sanitisers, masks, and other personal hygiene items that saw a spike during the Pandemic.
But COVID-19 has also set healthcare delivery down a different path. The sector continues to be poised for growth as health hogs the spotlight and drives greater public investment in epidemiological response and preparedness, as well as momentum to bolster the health system as a whole.
Tech transformation has raged through the industry with almost as much fury as the virus itself: telehealth use is up 38-fold since before the Pandemic, and venture capitalists are investing three times more in 2020 than in 2017 in this area. Wearable devices and remote diagnostics are also a booming niche with major growth potential at the intersection or health and tech.
2. E-commerce
Again, driven by the Pandemic's global shake-up of consumers' habits, growth projections for online retail behemoths like Shopify and Amazon are still stratospheric.
A fast-expanding corner of this massive industry is grocery. The Pandemic accelerated an already growing trend of people buying food online and having it delivered to their homes (now around 10% of grocery purchases are made online, around double pre-pandemic levels).
This shift logically entails another post-Pandemic winner: delivery and transportation. The surge in e-commerce has brought and will continue to bring windfalls to order fulfilment apps and services. And e-commerce has spawned another tech darling poised for a major growth spurt: augmented and virtual reality. These technologies are used to allow consumers to get a more intimate feel for products without having to leave their homes.
3. Online education
The Pandemic supercharged a pre-existing shift toward digital classrooms, which in many cases are set to become permanent. This leads to two main industry winners. The first is remote learning tech. Players in this field range from giants like Google and Microsoft to smaller start-ups that were able to get their foot in the door during the Pandemic.
The second group is course content creators and providers. Online course companies are successfully landing ample funding as Pandemic-related economic uncertainty leads people to take shorter training as they gauge where the job market will go rather than committing to full graduate programs.
4. Cybersecurity
To the extent that digital shifts and online modes of working, learning, and shopping are here to stay, so too are the accompanying risks. Cyberattacks increased dramatically during the Pandemic, especially ransomware attacks. Companies and organisations are eager to hedge this risk by investing in cybersecurity. The amount of new funding for cybersecurity companies bears out this new focus, amounting to $11.4 billion dollars in 2020, or almost half again as much as in 2018.
5. Honourable mention: Pets
One of the fastest growing industries in the UK and elsewhere is pets and pet products. As people endured lonely lockdowns and isolation, they turned to fluffy companions for comfort. These pets and their needs won't vanish with the virus, so this market will doubtlessly continue the show strong momentum in the near future.
Though we have highlighted some of the main industries that stand to grow post-COVID, the Pandemic brought about such a titanic shift that investors can find winners and losers in all sectors of the market. Other areas experiencing drastic change driven by digital transformation include banking, with contactless payment and branchless banking going mainstream, and entertainment, with an explosion of virtual events and online social gaming. Also, certain sectors are still suffering from suppressed or irregular demand or disruptions due to the ongoing Pandemic, and investors may expect a shorter-term bounce-back in these areas before they level off. Examples include the airline industry, hospitality, and movie theatres.
Information or views expressed should not be taken as any kind of recommendation or forecast. All trading involves risks, losses can exceed deposits.
CFDs are complex instruments and come with a high risk of losing money rapidly due to leverage. 63.13 % of retail investor accounts lose money when trading CFDs with this provider. You should consider whether you understand how CFDs work and whether you can afford to take the high risk of losing your money.
Before trading CFDs, please read carefully the Key Information Documents (KIDs) available on the website finecobank.co.uk
Fineco Newsroom is a compilation of articles written by our editorial partners. Fineco is not responsible for an article's content and its accuracy nor for the information contained in the online articles linked.
These articles are provided for information only, these are not intended to be personal recommendations on financial instruments, products or financial strategies.
If you're looking for this kind of information or support, you should seek advice from a qualified investment advisor.
Some of the articles you will find on the Newsroom feature data and information from past years. As per the very nature of the content we feature in this section of our website, some pieces of information provided might be not up to date and reliable anymore.
This advertising message is for promotional purposes only. To view all the terms and conditions for the advertised services, please refer to the fact sheets and documentation required under current regulations. All services require the client to open a Fineco current account. All products and services offered are dedicated to Fineco account.