The best stocks and shares ISA in the UK: how to find it
Content by Fineco's partner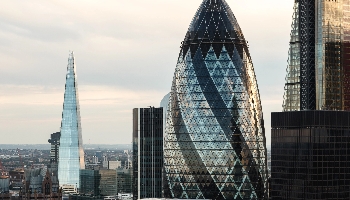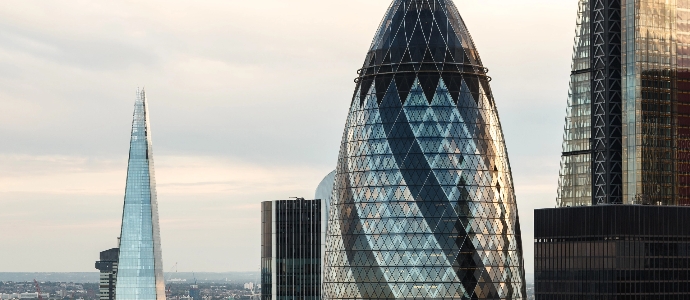 How to find the perfect stocks and shares ISA for you. Read all the tips to choose the best investment on FinecoBank.
Best stocks and shares ISA UKStocks and SharesInvesting
How to find the best stocks and shares ISA for you?
ISAs are individual savings accounts that offer important tax advantages. In particular, they are a tax-exempt savings and investment account, where you can deposit up to £20,000 in the 2022-2023 tax year.
There are various types of ISA accounts and many people are on the lookout for the best stocks and shares ISA, a useful tool for easily investing in the stock market. Here are some useful tips for choosing the best UK stocks and shares ISA for your needs, as well as a look at what benefits this type of investment account entails.
What is the best stocks and shares ISA?
A stocks and shares ISA is also known as an investment ISA. This tool allows you to invest in a series of financial products, such as stocks, bonds and investment funds. In order to open a stocks and shares ISA in the UK you must be at least 18 years of age, as well as be a UK resident for tax purposes.
Unlike a cash ISA, where you can deposit your savings without investing them and do not need to pay taxes, a stocks and shares ISA allows you to invest your savings and make a profit. This feature involves a certain level of risk because, over time, the total value could increase or decrease, based on the investments' performance.
You can only open one type of ISA a year. Therefore, if you choose to open a stocks and shares ISA, you cannot open a cash ISA or lifetime ISA in the same year. However, you can transfer money from other existing ISAS to your new ISA and this transaction will not affect the maximum limit for ISAs.
Which stocks and shares ISA is the best?
If you want to know which is the best stocks and shares ISA, firstly you need to consider some important factors. It is essential that you rely on a company that is authorised and monitored by the FCA (Financial Conduct Authority), so that you can invest with a serious and trustworthy intermediary and protect your capital. It's also a good idea to check the company's reputation to make sure that you're using a company that is right for you.
When choosing your stocks and shares ISA, you must also check what range of investments the intermediary offers to ensure that these solutions suit your investment needs. You must also check what costs the company charges, particularly platform fees, management costs and fees for buying and selling the various financial instruments available.
You must also assess the quality of the technologies offered by the intermediary in order to invest completely online, easily and quickly. Another aspect to consider is how efficient the customer service is so that you can receive appropriate support when opening and managing your ISA account and be assisted quickly should you have any concerns or issues whilst investing.
Why choose Fineco's stocks and shares ISA?
If you're looking for convenient and modern stocks and shares ISA, you can start investing efficiently with FinecoBank. Check if you can open an ISA account with zero platform fees; you can take advantage of this for the entire 2022-2023 tax year. Alternatively, a charge of 0.25% will be applied, one of the lowest available for stocks and shares ISA accounts in the UK.
With this tool, you can invest in lots of financial instruments, such as ETFs, stocks, funds and bonds by taking advantage of tax-efficient returns to maximise your capital. FinecoBank offers a wide range of investment products to choose from, including UK stocks, bonds and ETFs in GBP, and you can create a personalised investment portfolio suited to your long-term financial goals.
Furthermore, with FinecoBank you can start investing even with little capital and keep an eye on your money at any time with 24/7 access. FinecoBank's stocks and shares ISA also offers competitive operating costs and thanks to the inclusion of a current account, it also offers many banking services, including a debit card without monthly fees and many free services such as UK and Eurozone withdrawals and SEPA transfers.
Information or views expressed should not be taken as any kind of recommendation or forecast. All trading involves risks, losses can exceed deposits.
CFDs are complex instruments and come with a high risk of losing money rapidly due to leverage. 62.02% of retail investor accounts lose money when trading CFDs with this provider. You should consider whether you understand how CFDs work and whether you can afford to take the high risk of losing your money.
Before trading CFDs, please read carefully the Key Information Documents (KIDs) available on the website finecobank.co.uk
Fineco Newsroom is a compilation of articles written by our editorial partners. Fineco is not responsible for an article's content and its accuracy nor for the information contained in the online articles linked.
These articles are provided for information only, these are not intended to be personal recommendations on financial instruments, products or financial strategies.
If you're looking for this kind of information or support, you should seek advice from a qualified investment advisor.
Some of the articles you will find on the Newsroom feature data and information from past years. As per the very nature of the content we feature in this section of our website, some pieces of information provided might be not up to date and reliable anymore.
This advertising message is for promotional purposes only. To view all the terms and conditions for the advertised services, please refer to the fact sheets and documentation required under current regulations. All services require the client to open a Fineco current account. All products and services offered are dedicated to Fineco account.