Cybersecurity stocks: are they a good investment?
Content by Fineco's partner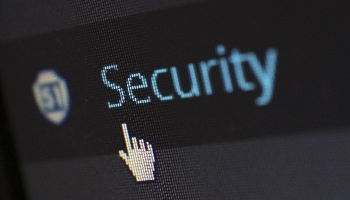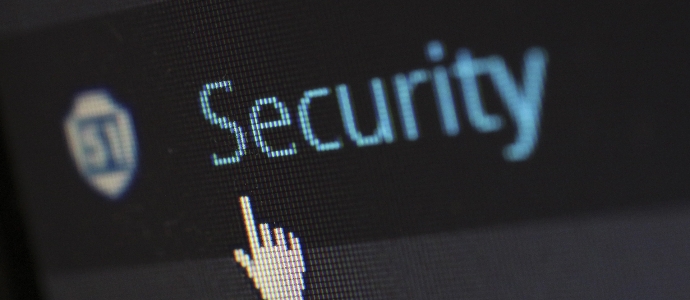 Is cybersecurity stock a good investment? Learn more about cybersecurity stocks and discover the best cybersecurity stocks to buy now.
Cybersecurity stocksBest cybersecurity investmentCybersecurity stocks to buy now
Cybersecurity stock: is it a good investment for 2022?
In the internet age, cybersecurity is one of the fastest growing sectors due to companies and individuals needing to protect themselves from an increasing number of cyberattacks. This market is becoming ever more lucrative, with some companies showing excellent growth potential. Let's look at which cybersecurity stocks to monitor and whether it is actually a good investment in 2022.
Best cybersecurity investment: what are the opportunities?
There has been a lot of talk about the best cybersecurity stocks in recent years. It is a rapidly growing sector following exponential advances in digitalisation facilitated by Covid-19. According to research carried out by Gartner in 2021, over 6 in 10 company directors believe that cybersecurity is a top priority that needs to be invested in, in order to protect their companies from hacking attacks.
Because of this, many companies provide ever more innovative and sophisticated cybersecurity solutions in order to meet growing company demands. Today, the final frontier in the cybersecurity sector is artificial intelligence with the use of advanced AI technologies in order to detect potential threats and prevent attacks efficiently.
Whilst those who invested in tech giants incurred significant losses in early 2022, many cybersecurity companies are bucking the trend and scoring significant uptrends on the stock market. According to recent estimates, global expenditure on cybersecurity reached £150 billion in 2021, with good growth prospects in 2022 due to an increase in cyberattacks damaging companies.
According to a study by Astute Analytica, the cybersecurity industry could reach £346 billion pounds by 2027, with a potential yearly growth rate of 13.4% between 2021 and 2027. In this context, it is important to monitor the best cybersecurity stocks that is the shares with the best growth potential in 2022 and an interesting entry point. Obviously, they must also have good fundamentals in order to minimise medium and long-term risks.
Top cybersecurity stocks to buy now
The top cybersecurity stocks to keep an eye on include, first and foremost, Fortinet (FTNT), a company specialising in integrated cybersecurity software systems and advanced cybersecurity tools. Today, its stock prices are rather interesting, especially as it's a mature company with high growth potential, a very profitable business and an estimated growth of 28.6% in 2022.
Another stock to monitor closely is Palo Alto Network (PANW), a company that increased its profits by 5% at the beginning of 2022, despite the tech sector crisis. The American company boasts constant growth over the past decade, an interesting trend for those who prefer long-term, low-risk investments. Analysts predict a decrease in losses in 2022, with a 28% increase in net sales this year.
Looking at the long-term, Cloudflare (NET) could also be a good choice, considering its market price of less than $100 per share, following a >50% loss from November 2021 to today. Cloudflare could grow considerably in 2022, especially if the excellent sales results of the past quarter are confirmed. Besides, the company's products and services continue to be in high demand, so a new stock rally is very likely over the course of this year.
As well as great cybersecurity stocks, there are also ETFs, an ideal tool for those who want to invest in this sector in a diversified and long-term way. Nasdaq's listed cybersecurity ETFs include the Global X Security ETF and the First Trust Nasdaq Sercurity ETF, two products that must be monitored very carefully in order to invest in this market whilst maintaining a cautious approach.
H2: Top cybersecurity stocks UK
The cybersecurity sector doesn't just allow you to invest in American companies but also in British firms that can offer great growth prospects. The companies to explore include Darktrace, whose stock price has grown by over 7.6% in early of 2022. The FTSE 250-listed company has a market cap of £3.5 billion; however, it needs to solve some issues surrounding its low profit margin.
One stock to monitor is Micro Focus, that has literally crashed on the stock market compared to its 2017 figures. The software company is in a lot of debt and could keep making a loss in 2022; however, it could be a stock worth thinking about in the future if management is able to develop an effective strategy to come back from debt and relaunch the business. A company to keep an eye on right now is NCC Group, a stock that pays a dividend and has an interesting price for entering a long-term position.
Kape Technologies shouldn't be overlooked either by those who want to invest in cybersecurity. Despite excellent results in 2021, the company's P/E (price/earnings) ratio is 34, which is considered to be too high for many investors that take a value investing approach.
It's evident that there are plenty of opportunities to invest in cybersecurity-related stocks as it is a sector that should grow considerably in the next few years. However, it's important to choose carefully which companies to invest in and to diversify your investments properly to manage risk in the best possible way.
With FinecoBank, you can use innovative solutions to invest in cybersecurity and more. You can benefit from dedicated tools for online trading in order to speculate on short-term stock prices using graphs and professional indicators. Or you can invest long-term by trading stocks or with regular investment plans in funds and ETFs. Either way, you can count on competitive prices, innovative technology and the support of a large European bank.
Information or views expressed should not be taken as any kind of recommendation or forecast. All trading involves risks, losses can exceed deposits.
CFDs are complex instruments and come with a high risk of losing money rapidly due to leverage. 62.02% of retail investor accounts lose money when trading CFDs with this provider. You should consider whether you understand how CFDs work and whether you can afford to take the high risk of losing your money.
Before trading CFDs, please read carefully the Key Information Documents (KIDs) available on the website finecobank.co.uk
Fineco Newsroom is a compilation of articles written by our editorial partners. Fineco is not responsible for an article's content and its accuracy nor for the information contained in the online articles linked.
These articles are provided for information only, these are not intended to be personal recommendations on financial instruments, products or financial strategies.
If you're looking for this kind of information or support, you should seek advice from a qualified investment advisor.
Some of the articles you will find on the Newsroom feature data and information from past years. As per the very nature of the content we feature in this section of our website, some pieces of information provided might be not up to date and reliable anymore.
This advertising message is for promotional purposes only. To view all the terms and conditions for the advertised services, please refer to the fact sheets and documentation required under current regulations. All services require the client to open a Fineco current account. All products and services offered are dedicated to Fineco account.