What is online trading, and how does it work?
Content by Fineco's partner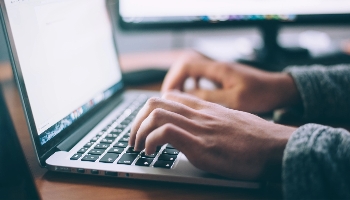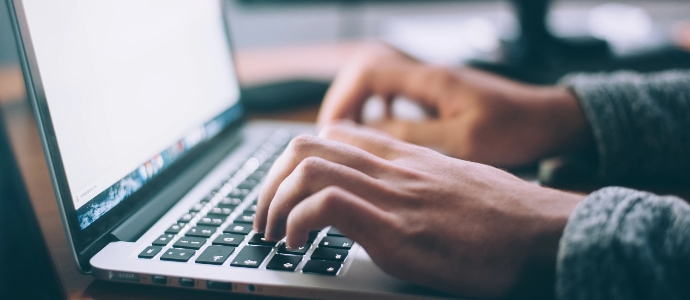 Online trading: what is it, types of online trading and benefits. Discover more about trading online on Fineco's Newsroom.
Online tradingWhat is online tradingHow to trade online
Trading online: how does it work?
Thanks to new digital technologies, you can trade online in an easy, accessible and independent manner. It is, of course, essential to start out with caution, gain some important skills and learn some key techniques and strategies in order to invest mindfully.
In any case, anyone can gain experience and invest in the financial markets by using modern online trading platforms. Let's find out in detail what online trading is and how it works, what the benefits of this financial activity are and what opportunities it can offer.
What is online trading?
In the past, you had to take several steps in order to invest in the stock exchange, by contacting your financial adviser and involving various intermediaries. There were also limited investment products available to private traders, especially shares and certain related instruments.
Nowadays, even banks and brokers recommend modern online trading platforms through which you can directly access the markets and invest independently. With online trading, you can choose which investments to make, with many assets available such as shares, futures, CFDs, options and bonds.
Retail investors can trade their orders independently, deciding how much capital to use and when to close positions. Also, you can manage risk with automatic stop loss and take profit orders, by creating a personalised online trading strategy and accessing the markets online, from desktop platforms and mobile apps.
How does online trading work?
To trade online, firstly you must choose a regulated intermediary, a bank or broker authorised by the Financial Conduct Authority (FCA) and with a valid UK license. Also, you must analyse online trading platforms to find out which one is best suited to your investment needs.
To make these choices, you must consider some important factors:
How much capital you want to invest
What type of investments to make
Your level of trading experience
Online trading costs and fees applied by the intermediary
Services and functions provided by the broker or bank
Financial products on the platform to invest in
At this point, all that's left to do is open an investment account to access the intermediary's online trading platforms and begin investing. Here you can find real-time asset quotes and tools for technical analysis such as graphs, indicators and oscillators to study price trends.
Some intermediaries also recommend market news and information on companies listed on the stock exchange, useful data for performing fundamental analysis. At that point, you can choose how to trade online, whether to purchase bonds such as shares and ETFs directly, or whether to invest via derivative instruments such as CFDs.
How to trade online?
Here are the steps to follow to make an online trading order:
Define an online trading strategy based on your objectives and risk profile
Analyse assets and the market with graphs and indicators
Choose which assets to invest in
Establish entry price and trade duration
Decide how much capital to invest (no more than 1-2% of your total capital)
Set stop losses and take profits to manage risk
Assess your performance and update your online trading strategy
With online trading, you must also pay attention to costs in order to invest sustainably in the long term. One such cost is fixed fees, generally applied to some financial products such as shares, bonds and ETFs. In CFDs trading, however, a spread is often applied, which is a variable differential between bid price and ask price, depending on the type of asset.
Different types of online trading
There are various types of online trading, depending on the type of financial products and the market you want to invest in.
Online Forex trading: the currency market (FX) offers numerous investment opportunities for speculating on foreign exchange currencies using CFDs (GBP, EUR, USD, CHF and many others)
Online stock trading: many traders prefer to invest in the stock market by buying stock directly or speculating on price trends using CFDs
Online CFDs trading: you can invest in many types of assets (cryptocurrency, shares, commodities, FX, indices) without owning them. Additionally, you can open positions in any price direction, upward (long) or downward (short) and mainly work in the short or mid-term.
Benefits of online trading
Online trading offers various benefits for those who want to start investing. Firstly, it's a simple investment method, you just need to learn how one trading platform works and pick up the basics of technical analysis. Also, the costs are low, with some intermediaries offering reduced fees and low-cost spreads for online trading.
You can also choose when to trade, by either devoting yourself completely to financial activities or doing it part-time. With online trading, you can have control over your investments, deciding how much capital to invest, the risk level and the type of investment you want to make. Furthermore, you don't have to invest constantly, just when the best opportunities arise.
Obviously, it's important to invest through an authorised and trusted intermediary who is able to offer you modern and easy-to-use technology. With Fineco Bank's trading options, you can access 26 global markets, invest in over 20,000 financial instruments, and use advanced and intuitive trading platforms with low-cost fees and spreads, and the security of an established European bank.
Information or views expressed should not be taken as any kind of recommendation or forecast. All trading involves risks, losses can exceed deposits.
CFDs are complex instruments and come with a high risk of losing money rapidly due to leverage. 62.02% of retail investor accounts lose money when trading CFDs with this provider. You should consider whether you understand how CFDs work and whether you can afford to take the high risk of losing your money.
Before trading CFDs, please read carefully the Key Information Documents (KIDs) available on the website finecobank.co.uk
Fineco Newsroom is a compilation of articles written by our editorial partners. Fineco is not responsible for an article's content and its accuracy nor for the information contained in the online articles linked.
These articles are provided for information only, these are not intended to be personal recommendations on financial instruments, products or financial strategies.
If you're looking for this kind of information or support, you should seek advice from a qualified investment advisor.
Some of the articles you will find on the Newsroom feature data and information from past years. As per the very nature of the content we feature in this section of our website, some pieces of information provided might be not up to date and reliable anymore.
This advertising message is for promotional purposes only. To view all the terms and conditions for the advertised services, please refer to the fact sheets and documentation required under current regulations. All services require the client to open a Fineco current account. All products and services offered are dedicated to Fineco account.