Spotting investment opportunities: technology
Content by Fineco's partner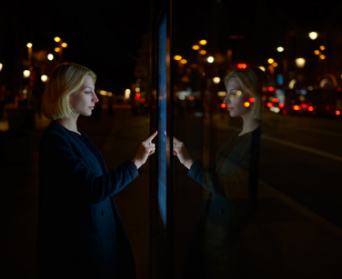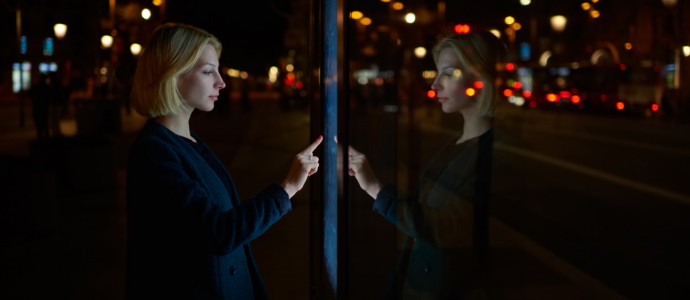 The secret when you invest in technology is to spot the investment opportunities before they are hot. That's easier said than done but there are ways to increase the likelihood of spotting those investment opportunities while avoiding pitfalls.
Investment opportunities Invest in technology
The trick with any hot technology stock is to find it before it's hot. This is easier said than done. With hindsight, the potential for Amazon or Netflix seems obvious, but in their early years, was it possible to tell them apart from, say, Boo.com or Webvan or Digital Entertainment Network? These once-hot stocks all fell by the wayside.
There are no shortage of experts trying to uncover the next big technology trend. Management consultants such as McKinsey, PwC or Deloitte all offer real insight into the fastest-moving sectors. The question is how to turn these trends into a good investment.
Focus on problems to spot investment opportunities
It sounds obvious, but every technology trend needs a customer. Just because you can have automated drones delivering parcels doesn't necessarily mean that there's a market for it. Clever technology is not enough by itself: the most successful technology companies tend to be solving a significant problem.
Focusing on the problem can help those looking to invest in technology zero in on the largest addressable markets. At the moment, those problems might be in areas such as climate change, cyber security or productivity. If a company is helping solve those problems, it should have a strong path to growth, creating investment opportunities.
Track the experts for a more complete view
The managers of technology-focused funds are often embedded in Silicon Valley, picking up the latest trends and uncovering the companies that can benefit, highlighting investment opportunities. For those wishing to invest in technology, listening to their podcasts, reading their fund updates or looking at their largest holdings can be a good place to pick up ideas as to where those investment opportunities may be.
They can also be a useful source of perspective on new IPOs. There can be a lot of hype created on new issues and this can put a flattering spin on businesses that may not be as strong as they look. Looking at whether IPOs are picked up by experienced fund managers can be a clue as to whether you should follow suit.
Understand why some technology companies fail
There are a few common threads among businesses that don't make it and it's not usually because they have a bad product, or the idea isn't right. Running out of money is the most common reason for failure - if a company's cash burn exceeds its ability to raise funding, it's going to flop. As such, investors researching investment opportunities need to be wary on a company's debt levels and its spending rate. Early-stage companies won't all be profitable, but they should at least be revenue-generating and have a path to profitability.
Equally, companies may be the first to market, but that's not an advantage if others are executing better on the same idea. Facebook was not the first or the only social networking site (Friends Reunited anyone?), but it managed to make it work in a way that no others did. With this in mind, before you invest in technology, it is worth ensuring that the team in charge is capable and experienced and you have faith that they can turn a good idea into a great business.
Be reasonable on price when you invest in technology
If a business is growing fast, it should attract a higher valuation than, say, a utility. However, that doesn't mean the sky is the limit. It is easy to turn an investment opportunity into a bad investment by paying too much. Make sure you stress-test a company's valuation before you invest in technology: is it expensive relative to its peers? Are the risks fully reflected in the price? Is there a 'buzz' around the stock that is pushing the price higher?
The pandemic and investment opportunities
The pandemic has undoubtedly changed the trajectory for many technology stocks. It has accelerated trends such as e-commerce, agile working and digitisation. Investors need to separate areas of permanent change from a temporary reset. People almost certainly will go back to the office in some form and they will return to shops. In contrast, the move to digitisation and cloud computing now looks unlikely to reverse. The wall of money supporting the green energy revolution is also likely to buoy technology companies involved: electric cars, for example, or smart semiconductors.
The promise of outsized returns will always draw people to invest in technology. However, this is also its biggest risk – that great companies make poor investments. If everyone is talking about a technology company as an investment opportunity, its growth may already be in the price. To find the next 'hot' stock, investors will have to look a little deeper.
Investing with Fineco means you have access to a broad range of markets and assets as well as comprehensive research resources. You can also invest tax-efficiently through Fineco's new stocks and shares ISA
Information or views expressed should not be taken as any kind of recommendation or forecast. All trading involves risks, losses can exceed deposits.
CFDs are complex instruments and come with a high risk of losing money rapidly due to leverage. 63.13 % of retail investor accounts lose money when trading CFDs with this provider. You should consider whether you understand how CFDs work and whether you can afford to take the high risk of losing your money.
Before trading CFDs, please read carefully the Key Information Documents (KIDs) available on the website finecobank.co.uk
Fineco Newsroom is a compilation of articles written by our editorial partners. Fineco is not responsible for an article's content and its accuracy nor for the information contained in the online articles linked.
These articles are provided for information only, these are not intended to be personal recommendations on financial instruments, products or financial strategies.
If you're looking for this kind of information or support, you should seek advice from a qualified investment advisor.
Some of the articles you will find on the Newsroom feature data and information from past years. As per the very nature of the content we feature in this section of our website, some pieces of information provided might be not up to date and reliable anymore.
This advertising message is for promotional purposes only. To view all the terms and conditions for the advertised services, please refer to the fact sheets and documentation required under current regulations. All services require the client to open a Fineco current account. All products and services offered are dedicated to Fineco account.