Spotting investment opportunities: healthcare
Content by Fineco's partner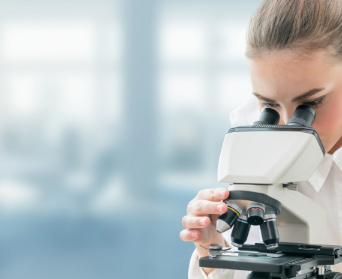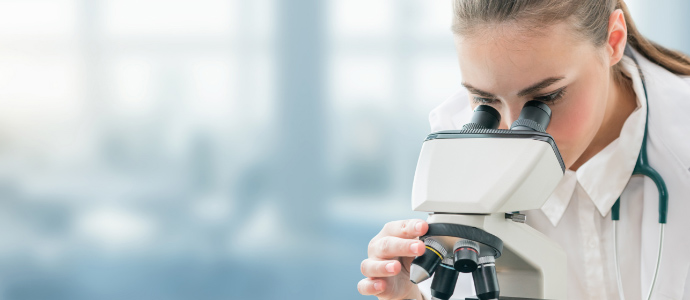 Shifting demographics, technology and the Covid-19 pandemic have combined to benefit the healthcare sector, creating investment opportunities. There are three main paths to invest in healthcare, each with their own risk and reward considerations.
Investment opportunities Invest in healthcare
Demographics, technology and, over the past year or so, the Covid-19 pandemic, have conspired to drive activity and investment opportunities across the healthcare sector.
An ageing population increases the global reliance on healthcare
Perhaps the most important factor is global demographics. According to the World Health Organisation (WHO), in 2019, the number of people aged 60 years and older was 1 billion. It predicts this will increase to 1.4 billion by 2030 and 2.1 billion by 2050.
In general, healthy life expectancy is not increasing at the same pace. For many, living longer means a far greater reliance on medical interventions. A report from the WHO in 2020 showed that global spending on health rose continually between 2000 and 2018 to reach US$ 8.3 trillion or 10% of global GDP.
Healthcare is not immune to disruption from technology
There is increasing recognition that there are some areas of healthcare where technology is better than humans – specific diagnostics, for example. Technology is also playing an increased part in the provision of healthcare services, such as 'care robots', used to reduce loneliness among the elderly.
The pandemic has had a transformative effect on global healthcare
When Covid-19 hit it exposed, in the most brutal way, the inadequacies of many global healthcare systems. It also showed what was possible as vaccines and new treatments came on stream. It has shown the power and utility of technology, with remote doctors' consultations becoming the norm, albeit briefly. Overall, it has shifted embedded thinking on healthcare spending and may permanently change the way policymakers approach their nation's health.
For investors, there are three main routes to invest in healthcare, each with a different risk and return profile.
Blue chip pharmaceuticals are defined by their work on vaccines
This year, the large pharmaceutical companies have made themselves famous (or infamous) through their vaccine programmes. However, these are names that have been around a long time and have a large portfolio of successful drugs to treat a range of diseases. In reality, the vaccine programmes are a tiny part of their business. That said, they have revealed these companies' ability to innovate (or not) and deliver on new products. Moderna, for example, designed its vaccine in just two days, crediting technology for the speedy breakthrough.
The pharmaceutical giants tend to be a steady option with good dividends and reasonable growth over the long-term. Investors should look at their pipeline of drug development and 'patent' cliff (whereby they have to give up the patents for blockbuster drugs after a specific period of time), along with all the usual considerations such as management skill, debt levels and balance sheet strength.
Biotechs can vary greatly in risk and reward
There are some large biotechs, but many will be smaller companies, dependent on just a handful of drugs. The risk in these companies is far greater because their pipeline drugs may never get to market. In general, the risk decreases with each stage of the research process: by the time a drug has been submitted to health regulators, it has usually been through extensive testing and is relatively low risk. In contrast, early-stage biotech is not an investment approach for the faint-hearted, but can be rewarding if you find a hit.
Unsurprisingly, the big money is in the big diseases – cancer, diabetes, heart disease and Alzheimer's. These areas attract the most research Dollars. These are also likely to attract attention from big pharma, who may pick up smaller biotechs in the hope of improving their drug pipeline. Drug discovery and approach is a specialist process and needs an experienced management team, so this should be an important consideration too.
The alternative is to pick a biotechnology ETF. There are options from iShares, SPDR S&P and VanEck, among others, and they range from conventional biotechnology funds to specialist areas such as genomics or immunology. These will tend to give exposure to the larger, more 'stable' biotechs, but can still be a good growth option. There are also active funds – usually in the investment trust area (including the International Biotechnology and Biotech Growth trusts).
Services companies benefit from a growing interest in personal health
Medical technology providers include 'consumer health' companies such as Fitbit, which are focused on people taking personal responsibility for their health. This is fast-growing area with specialisms such as genetic sequencing, personalised nutrition and weight management, all with a strong path ahead of them.
While some medical devices and equipment companies have suffered as routine surgeries have been cancelled during the pandemic, there may be investment opportunities in buying companies with a long-term growth trajectory at cheaper valuations. Property companies owning doctors' surgeries or even hospitals, such as Primary Health Properties, are another option for those looking to invest in healthcare.
The Fineco platform lets you access a broad range of instruments across 26 global markets that can help give you access to opportunities in healthcare and many other sectors, all through one multi-currency account with simple and transparent pricing
Information or views expressed should not be taken as any kind of recommendation or forecast. All trading involves risks, losses can exceed deposits.
CFDs are complex instruments and come with a high risk of losing money rapidly due to leverage. 62.02% of retail investor accounts lose money when trading CFDs with this provider. You should consider whether you understand how CFDs work and whether you can afford to take the high risk of losing your money.
Before trading CFDs, please read carefully the Key Information Documents (KIDs) available on the website finecobank.co.uk
Fineco Newsroom is a compilation of articles written by our editorial partners. Fineco is not responsible for an article's content and its accuracy nor for the information contained in the online articles linked.
These articles are provided for information only, these are not intended to be personal recommendations on financial instruments, products or financial strategies.
If you're looking for this kind of information or support, you should seek advice from a qualified investment advisor.
Some of the articles you will find on the Newsroom feature data and information from past years. As per the very nature of the content we feature in this section of our website, some pieces of information provided might be not up to date and reliable anymore.
This advertising message is for promotional purposes only. To view all the terms and conditions for the advertised services, please refer to the fact sheets and documentation required under current regulations. All services require the client to open a Fineco current account. All products and services offered are dedicated to Fineco account.