Spotting investment opportunities: sustainability
Content by Fineco's partner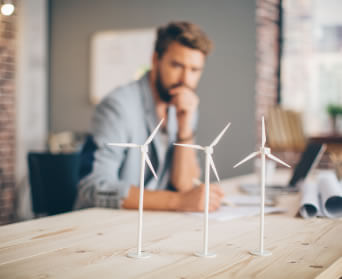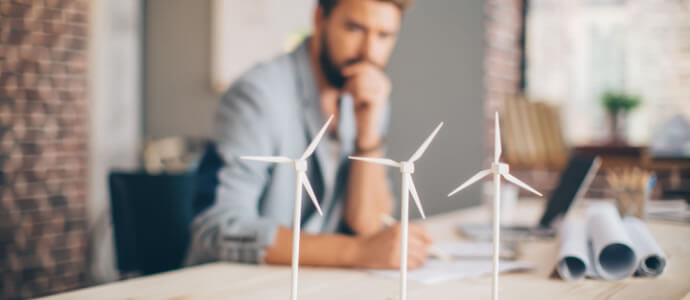 The sustainability revolution may be more powerful and happening more quickly than many expected, bringing wide-ranging change around the world. There are also investment opportunities, with a growing choice of ways to invest in sustainability.
Investment opportunities Invest in sustainability
The sustainability revolution promises to be powerful, bringing a broad range of investment opportunities.
Management consultancy Bain & Co recently emphasised the importance of this radical shift for companies: "The sustainability revolution is arriving faster than many companies expected, and it is expanding to include a wider range of environmental and social issues. It also is shifting profit pools, challenging historically high returns in some areas while opening up billion-dollar opportunities in others. No industry is immune to these changes."
Governments are accelerating the sustainability trend
Vast amounts of capital are being ploughed into sustainability solutions across clean energy, electrification and new infrastructure as part of governments' ambitions to 'build back better' in the wake of the Covid-19 pandemic.
To put this in context, President Joe Biden's $2 trillion infrastructure bill is currently moving through Congress. It includes $174 billion to boost the electric vehicle market, $100 billion in funding to update the country's electric grid, plus billions for research and development and to transition jobs in fossil fuels. (link for compliance evidence Biden infrastructure plan spending on climate change, clean energy (cnbc.com) No follow) In Europe, the Green Deal is worth around €1 trillion. Its targets include climate action, clean energy, eliminating pollution, preserving biodiversity and reforming agriculture.
Regulatory change is also pushing investors towards sustainable solutions, particularly institutional investors. The new Sustainable Finance Disclosure Regulation (SFDR) came into effect across the EU earlier this year and seeks to force greater disclosure from fund groups about the actions they are taking on sustainability when they invest. The UK is not implementing the SFDR but plans to exceed it by being the first country to make disclosures aligned with the international Financial Stability Board's Task Force on Climate-related Financial Disclosures (TCFD) mandatory by 2025.
Sustainable investment flows are increasing across ETFs and funds
Over 500 new sustainable funds came to market in Europe in 2020, (link for compliance Sustainable Funds' Record-Breaking Year | Morningstar No follow) while assets in passive funds tracking indices based on sustainability principles jumped from $59 billion to $174 billion last year (link for compliance European sustainable index fund flows surpass all others for first time | Financial Times (ft.com) No follow) and a recent report by PWC suggests that assets in sustainable investment products could reach €7.6 trillion over the next five years, outnumbering conventional funds.
In particular, passive fund providers have hit their stride. Morningstar reports that Lyxor launched 18 sustainable ETFs in Europe during 2020, with Amundi and iShares, launching 16 and 13 new sustainable funds respectively.
Active managers were also busy. Schroders added the Global Sustainable Growth fund and the ISF Global Energy Transition fund to its UK sustainable fund range, having already launched the Schroder BSC Social Impact Trust in December. Invesco launched its Summit Responsible range, multi-asset ETF funds.
Opportunities to invest in sustainability
The big story for 2020 was in environmental investing. Over the calendar year, the iShares Global Clean Energy ETF rose by 132.8%, topping the IA global sector. It may have been the stand-out performer, but all of the top ten performing global funds had a sustainability tag. It was a similar picture in other markets, with sustainable funds leading the way.
However, in 2021 traditional energy sources such as oil and gas have risen up and the iShares fund sits at the bottom of the performance tables. This highlights that sustainability is like any other investment opportunity: the trend may be clear but investors must be quick to spot the potential for growth. Past performance is not a guarantee of future performance either.
There is no shortage of choice
Investors may have to look a little harder in 2021 for sustainability ideas but there is no shortage of choice. It is now possible to find ETFs based on everything from smart grid infrastructure (First Trust NASDAQ Clean Edge Smart Grid Infrastructure or NASDAQ OMX Clean Edge Smart Grid Infrastructure Index for example) or wind energy (such as First Trust Global Wind Energy ETF) to biodiversity (including Ossiam Food for Biodiversity Ucits ETF) and environmental technologies (for example iClima Global Decarbonisation Enablers).
The move to electric cars is also throwing up some investment opportunities. Battery technology is key and the L&G Battery Value Chain or WisdomTree Battery Solutions are both options to play the theme. Investors might also look at commodities that are an important part of the energy transition, such as lithium or copper.
There is increased emphasis on social issues too. The Schroder BSC Social Impact Trust plc, for example, aims to address UK social challenges. There are also funds focusing on diversity, such as the iShares Inclusion and Diversity ETF, which invests in 100 companies ranked based on their Diversity, Inclusion, People Development and News Controversies values.
Green bonds are also an area of interest. These are bonds specifically ear-marked for dedicated environmental or social projects. The Climate Bond Initiative reports issuance rising an average of 60% per year since 2015, with around $1 trillion bonds in circulation today. A number of groups have launched dedicated green bond funds, including index funds such as the Lyxor Green Bond ESG Screened ETF or the iShares Green Bond Index fund and active funds such as the Allianz Green Bond or PIMCO GIS Climate Bond funds.
Staying ahead of the curve is key to investing in sustainability
The sustainability revolution is a multi-decade trend and is likely to throw up new investment opportunities along the way. The key for those looking to invest in sustainability is to stay ahead of the curve.
The Fineco platform offers a range of resources to help you keep up to date on market trends, from Powerdesk, Europe's most used trading platform, to news and analysis and webinars hosted by expert traders.
Information or views expressed in this article should not be taken as any kind of recommendation or forecast.
Information or views expressed should not be taken as any kind of recommendation or forecast. All trading involves risks, losses can exceed deposits.
CFDs are complex instruments and come with a high risk of losing money rapidly due to leverage. 62.02% of retail investor accounts lose money when trading CFDs with this provider. You should consider whether you understand how CFDs work and whether you can afford to take the high risk of losing your money.
Before trading CFDs, please read carefully the Key Information Documents (KIDs) available on the website finecobank.co.uk
Fineco Newsroom is a compilation of articles written by our editorial partners. Fineco is not responsible for an article's content and its accuracy nor for the information contained in the online articles linked.
These articles are provided for information only, these are not intended to be personal recommendations on financial instruments, products or financial strategies.
If you're looking for this kind of information or support, you should seek advice from a qualified investment advisor.
Some of the articles you will find on the Newsroom feature data and information from past years. As per the very nature of the content we feature in this section of our website, some pieces of information provided might be not up to date and reliable anymore.
This advertising message is for promotional purposes only. To view all the terms and conditions for the advertised services, please refer to the fact sheets and documentation required under current regulations. All services require the client to open a Fineco current account. All products and services offered are dedicated to Fineco account.