Water stocks: is water the new oil?
Content by Fineco's partner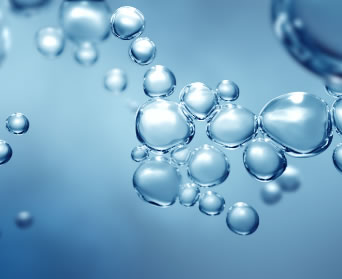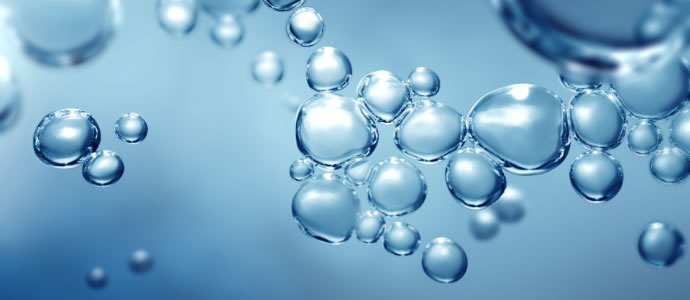 Scarcity may make water the new oil, with both supply and demand issues driving new approaches to water use. Water investments are rapidly gaining prominence with a growing range of water stocks and more thinking about how to invest in water.
Water investments How to invest in water Water stocks Water stock market
For years, oil has been the lubricant on which the global economy turns. Countries have fought wars over it. By 2035, up to 40% of the world's population will live in areas facing serious water scarcity, according to the UN. With this in mind, could clean, safe water become the new oil? While challenges around the supply and consumption of water increase, there is a growing water stock market with a developing range of water stocks and other water investments.
Water shortages are a result of both supply and demand difficulties
Climate change is limiting supply, by, according to the World Resources Institute, "intensifying floods and drought, shifting precipitation patterns, altering water supplies and accelerating glacial melt and sea level rise.". There is also rising demand as populations grow and industrial and agricultural need rises.
A lack of clean, safe water is a problem for public health and for industrial production. Floods, droughts and water-borne diseases come at enormous human cost and strain government spending. In 2018, Cape Town in South Africa came perilously close to a 'day zero', when it almost ran out of water completely.
Certain countries are more vulnerable than others, with Qatar, Israel and Lebanon ranked as the most water-stressed countries in the world. However, it is not a problem confined to developing nations: Spain, Belgium and Greece are all in the top 30 most-stressed water regions.
Companies need access to water to function effectively
Water is a vital input in a number of industries notably, mining, energy and chemicals. At the same time, as water scarcity becomes a greater problem, companies may face regulatory intervention. For example, in 2015, Chinese regulators said papermakers needed to cut water consumption by 10%. In the face of a severe drought in 2017, the state government of Kerala, India, restricted PepsiCo's groundwater consumption by 75%.
Companies are starting to factor water usage into their development plans. In 2017, French utility SUEZ bought General Electric's water unit for €3.2bn, citing the growing challenges posed by water scarcity. In its most recent statement to shareholders, Nestle outlined its water strategy: "By the end of 2020, we achieved a 32% reduction in direct water withdrawals per tonne of product over 10 years. To reduce this further, we must understand where our remaining inefficiencies lie….in 2019, we began installing Aquassay technology in our factories to monitor water from source through to discharge.".
Investors are increasingly concerned about water management
The trailblazer has been the giant Norwegian government pension fund, the second largest sovereign wealth fund in the world. It implemented a water strategy in August 2009, adding sustainable water management to its shareholder activism programme. It identified seven 'at risk' sectors - the food industry, agriculture, pulp and paper, pharmaceuticals, mining, manufacturing and power production, and the water supply industry.
How to invest in water
The ETF market has been quick to respond to this potential opportunity and there are now three or four ETFs based on various water indices. These indices comprise companies involved in the treatment and purification of water or its distribution. These include water stocks such as Roper Technologies, IDEX Corporation and Danaher. The First Trust Water ETF is based on the ISE Clean Edge Water Index, while the Invesco S&P Global Water Index is based on the S&P Global Water index.
There are also active funds for water investments. Groups such as Allianz Global Investors, BNP Paribas, Pictet and Robeco all have actively managed water-focused mutual funds. While their available universe is relatively small today, as water scarcity becomes a greater problem, it is likely to expand.
It's still a new market, but it is now possible to trade water futures on the Chicago Mercantile Exchange. This is tied to water prices in California and has been designed to help industrial groups manage their risks around water accessibility. This may present opportunities for water investments further down the line.
As well as investing in the water stock market - those companies that may have solutions to water scarcity - it is important to avoid those that may be vulnerable to water shortages. Companies need to have a plan to manage this risk in future, just as they have had to do for their oil supplies in recent years.
It is no exaggeration to say that water may become as valuable as oil for the next generation of companies. It is particularly important in specific sectors and specific countries. The world's leading investors are incorporating water into their decision-making. It is increasingly difficult to ignore and the question of how to invest in water and water stocks is increasingly pertinent.
The Fineco trading platform gives you access to a broad range of options across global markets and currencies, including indices, ETFs and futures.
Information or views expressed in this article should not be taken as any kind of recommendation or forecast.
Information or views expressed should not be taken as any kind of recommendation or forecast. All trading involves risks, losses can exceed deposits.
CFDs are complex instruments and come with a high risk of losing money rapidly due to leverage. 62.02% of retail investor accounts lose money when trading CFDs with this provider. You should consider whether you understand how CFDs work and whether you can afford to take the high risk of losing your money.
Before trading CFDs, please read carefully the Key Information Documents (KIDs) available on the website finecobank.co.uk
Fineco Newsroom is a compilation of articles written by our editorial partners. Fineco is not responsible for an article's content and its accuracy nor for the information contained in the online articles linked.
These articles are provided for information only, these are not intended to be personal recommendations on financial instruments, products or financial strategies.
If you're looking for this kind of information or support, you should seek advice from a qualified investment advisor.
Some of the articles you will find on the Newsroom feature data and information from past years. As per the very nature of the content we feature in this section of our website, some pieces of information provided might be not up to date and reliable anymore.
This advertising message is for promotional purposes only. To view all the terms and conditions for the advertised services, please refer to the fact sheets and documentation required under current regulations. All services require the client to open a Fineco current account. All products and services offered are dedicated to Fineco account.