Backing batteries: ways to invest in lithium and copper
Content by Fineco's partner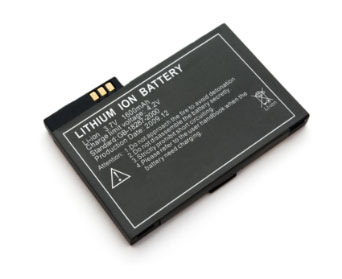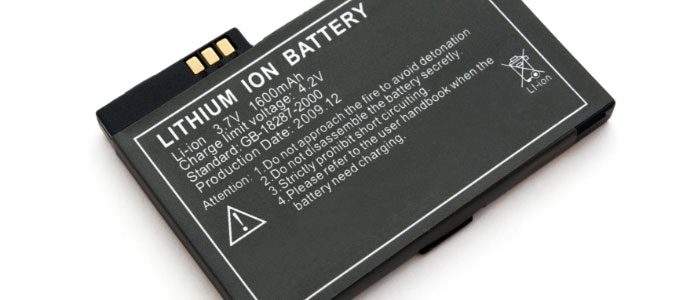 Batteries' role at the heart of the energy revolution is creating opportunities to invest in copper and lithium, while rising demand and fiscal support are also benefitting battery manufacturers. ETFs are an alternative to direct investing.
Invest in copper Invest in lithium Lithium investment opportunities Copper investment opportunities
Batteries sit at the heart of the energy revolution. They are needed for the effective rollout of electric cars, for the reimagining of transport systems and to store renewable power, such as solar or wind. As the transition to low carbon fuels benefits from vast government stimulus packages, battery demand is soaring, creating opportunities to invest in lithium and copper - component metals - and battery manufacturers.
The electric vehicle revolution is happening but subsidies matter
While 2020 was a dismal year for carmakers, the electric vehicle market bucked this trend. The global stock of electric cars rose 43% with Europe showing the largest annual increase. The electric car market in Europe moved from a market share of 3.3% in 2019, to 10.2% in 2020. China, with its 4.5 million electric cars, has the largest fleet, with Europe a solid second on 3.2 million.
The importance of batteries in the adoption of electric cars
Better and more efficient battery production is the most important element in long-term adoption of electric vehicles. The battery forms a significant amount of the intellectual property within electric cars and it is only because surging production of lithium-ion batteries has driven down prices that electric vehicles are commercially viable today. Battery developments are also helping the range of electric cars and how long they take to charge.
Battery production is a priority for policymakers and car companies alike. The EU has sought to ramp up its production through a series of massive battery factories, known as gigafactories. As it stands, China is the biggest battery manufacturer in the world and Europe is determined that it shouldn't depend on Chinese-made batteries for its cars. Tesla's planned gigafactory in Berlin is slated to be the biggest in the world with as much as 250GWh annual capacity.
Battery raw materials can present investment opportunities
The manufacture of electric car batteries is dependent on a number of key metals. Lithium-ion batteries have, so far, proved the most effective on the market, though other technologies are being tried. Alongside mined lithium, Batteries also rely on cobalt, graphite, nickel, aluminium and manganese to function effectively. Copper is a major component in electric vehicles used in not just the battery, but also the motor, inverters, wiring and in charging stations. A pure electric vehicle can contain more than a mile of copper wiring.
Electric vehicle demand has pushed up the prices of these raw materials. Investing in lithium, for example, has become an expensive business, with the price by the end of May 2021 having nearly doubled since October 2020. That said, it remains 50% below its highs in 2017.
Investing in battery companies is an alternative option
Rather than trading raw materials, investors could look at a number of the battery manufacturing companies. These are mostly based in Asia and include Panasonic, LG Chem and BYD. Partnerships with the major car companies are commonplace. The majority of car manufacturing groups have committed to retiring the combustion engine over the next five years, so will need to find a reliable supply of batteries.
Collective fund investment offers broader access to battery technology
Another way to access lithium or copper investment opportunities is through the various ETFs that invest in lithium or copper. For those wishing to invest in lithium The Global Lithium & Battery Technology ETF has its highest weightings in Albemarle, Eve Energy and Ganfeng Lithium. It is heavily weighed to China and the US. The L&G Battery Value Chain fund has groups such as Galaxy Resources, Pilbara Minerals and Mineral Resources. Its highest weightings are in Japan, the US and Australasia.
There are also copper ETFs and exchange-traded commodities for those looking to invest in copper: WisdomTree Copper tracks the Bloomberg Copper Subindex, which should stick close to the copper price. The Global X Copper Miners ETF, in contrast, tracks the performance of copper mining companies.
For those who would rather someone else took the decisions on the right time to buy and sell individual commodities and companies, active commodities funds increasingly have weightings to metals involved in the energy transition. They will also be a key part of 'energy transition' funds.
The Fineco trading platform lets you trade a broad range of ETFs, funds and indices across global markets and currencies. With Fineco's Replay services you can make regular, automatic ETF investments.
Information or views expressed should not be taken as any kind of recommendation or forecast. All trading involves risks, losses can exceed deposits.
CFDs are complex instruments and come with a high risk of losing money rapidly due to leverage. 63.13 % of retail investor accounts lose money when trading CFDs with this provider. You should consider whether you understand how CFDs work and whether you can afford to take the high risk of losing your money.
Before trading CFDs, please read carefully the Key Information Documents (KIDs) available on the website finecobank.co.uk
Fineco Newsroom is a compilation of articles written by our editorial partners. Fineco is not responsible for an article's content and its accuracy nor for the information contained in the online articles linked.
These articles are provided for information only, these are not intended to be personal recommendations on financial instruments, products or financial strategies.
If you're looking for this kind of information or support, you should seek advice from a qualified investment advisor.
Some of the articles you will find on the Newsroom feature data and information from past years. As per the very nature of the content we feature in this section of our website, some pieces of information provided might be not up to date and reliable anymore.
This advertising message is for promotional purposes only. To view all the terms and conditions for the advertised services, please refer to the fact sheets and documentation required under current regulations. All services require the client to open a Fineco current account. All products and services offered are dedicated to Fineco account.