How to trade commodities?
Content by Fineco's partner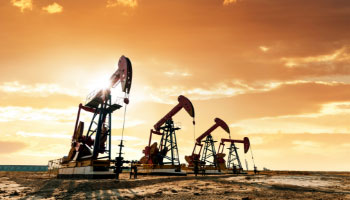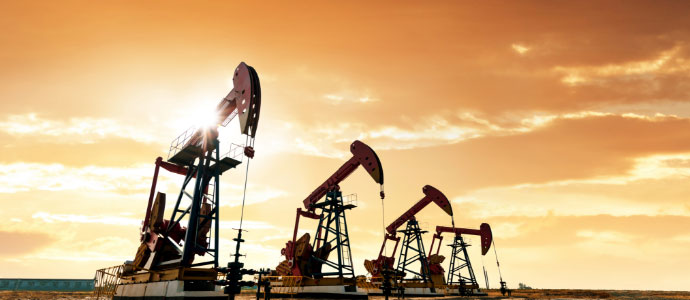 What is commodity trading? What is the easiest commodity to trade? A practical guide by Fineco Newsroom
Start trading Trading for beginners Commodities Trading guide
Commodity trading and the easiest raw material to trade
If you want to trade profitably, it's important that you know how to trade commodities. Commodity trading is one of the most popular ways to profit from the global exchange of goods. Raw materials are a great resource to diversify your portfolio and benefit from changes in macroeconomic trends. Find out what commodity trading is and the easiest raw material to trade.
What are commodities?
First of all, let's define what commodities are. This term refers to raw materials, namely the specific category of goods that is exchanged on the market without differences in quality. More specifically, we're talking about interchangeable goods, which are therefore replaceable in meeting a relevant need, independently of who produces them.
Precisely thanks to their interchangeability, commodities are easily tradable on the market and can be used as underliers for various financial instruments. In fact, there are commodity bonds, bonds whose capital and interest repayment value is indexed to a specific raw material's listings, and commodity futures, namely futures contracts whereby you are required to trade a pre-determined number of commodities on a set date and at a price agreed on the date of negotiation.
What is commodity trading?
Now let's see what commodity trading is. It is a type of investment that includes buying and selling goods classed as raw materials. In order to trade these goods, you must take part in transactions conducted on a commodities stock exchange. There are stock exchanges that deal directly with raw materials all over the world, and investors are free to buy and sell on several stock exchanges.
The process of negotiating raw materials is directly influenced by the current relationship between the supply and demand of a determined good. Any factor that limits the supply can rapidly increase the value of the remaining quantity of the good. For example, if a natural disaster sweeps away a sizeable portion of wheat, the value of the remaining wheat resources is in higher demand. Consequently, the price of the good goes up, and any investor with investments in the wheat market has a good chance of obtaining a substantial return.
Commodity trading and investment risk
As with the trade in shares, commodity trading comes with a certain amount of risk. Investors monitor the relationship between supply and demand and how that factor influences the information that's currently available via a raw materials price index. Although raw materials are generally considered to be more consistent and stable compared to other types of investments, there's always the chance that natural disasters, changes in consumer taste or political issues can have a negative impact on the value of any good.
How to trade energy commodities?
Now let's look at how to trade energy commodities. The most developed commodity exchange markets deal with non-renewable energy resources, namely oil, combustible fuel, petrol and natural gas. Oil and its derivatives, in particular, are the most actively traded products in the world. Like with all raw materials, supply and demand play an important role in determining the price of oil.
Demand is generally higher during summer and winter months. A very hot summer and a notable increase in traffic during the summer holidays lead to a rise in demand for crude oil and cause an increase in prices. A very cold winter leads to an increase in demand for heating oil. Consequently, in this case as well, the price of crude oil tends to rise.
What is the easiest commodity to trade?
Not all raw materials are the same, so it's natural to ask oneself what is the easiest commodity to trade. Here are the best raw materials to trade:
Crude oil
Gold
Silver
Platinum and palladium
Base metals, such as copper, iron, steel and aluminium
Coffee
Natural gas
Soya
Maize
Wheat
Anyone can exchange commodities and trade raw materials, even beginners. Trading commodities is based on financial contracts called CFDs. These contracts are quite easy and intuitive to use and there are many trading platforms that offer them.
Now that you know how to exchange commodities, you too can start to trade on the commodity market.
Information or views expressed should not be taken as any kind of recommendation or forecast. All trading involves risks, losses can exceed deposits.
CFDs are complex instruments and come with a high risk of losing money rapidly due to leverage. 62.02% of retail investor accounts lose money when trading CFDs with this provider. You should consider whether you understand how CFDs work and whether you can afford to take the high risk of losing your money.
Before trading CFDs, please read carefully the Key Information Documents (KIDs) available on the website finecobank.co.uk
Fineco Newsroom is a compilation of articles written by our editorial partners. Fineco is not responsible for an article's content and its accuracy nor for the information contained in the online articles linked.
These articles are provided for information only, these are not intended to be personal recommendations on financial instruments, products or financial strategies.
If you're looking for this kind of information or support, you should seek advice from a qualified investment advisor.
Some of the articles you will find on the Newsroom feature data and information from past years. As per the very nature of the content we feature in this section of our website, some pieces of information provided might be not up to date and reliable anymore.
This advertising message is for promotional purposes only. To view all the terms and conditions for the advertised services, please refer to the fact sheets and documentation required under current regulations. All services require the client to open a Fineco current account. All products and services offered are dedicated to Fineco account.