Investment focus: India's economy - history and growth
Content by Fineco's partner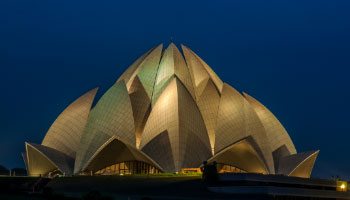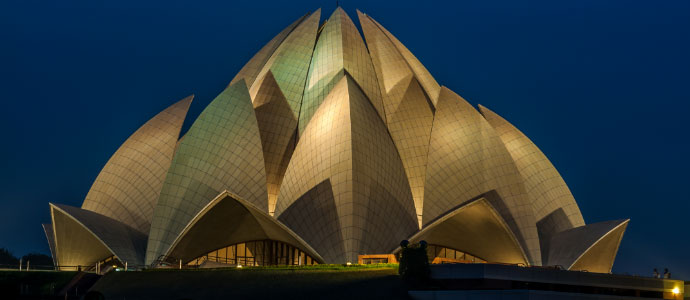 Despite the impact of the Covid pandemic, India's economy is one of the largest and fastest growing. Well established democratic structures, relatively deep capital markets and a growing middle class all support India's economic growth story.
India economy India economic growth India gross domestic product Recession in India Indian economic development India economy ranking Indian economy 2021 Economic history of India
One of the fastest growing and most dynamic global economies, India's economic ranking is set to reach third in the world, overtaking Japan, by 2031. It has a growing middle class, a strong service economy and well-established democratic institutions, all supporting Indian economic development. However, Covid has taken a toll, with high case rates and low vaccination levels pushing India's health infrastructure to the limits.
The recent economic history of India
India's economic growth has been rapid, delivering a reliable 5%+ for over a decade. It had originally been set to become the world's third largest economy in 2028, but a recent report by the Bank of America said the impact of the pandemic would push this back to 2031.
India has undoubtedly been one of the hardest-hit countries during the pandemic. It has seen over 33 million cases and 442,000 deaths. It is thought that this may be an under-estimation, with the virus having run riot in India's most densely populated urban centres.
However, cases have dropped significantly and the country has started to re-open in spite of the third wave. Vaccinations have picked up: as at early September, 688 million doses have been administered, but only 159 million (11.5%) of the population are fully vaccinated. Perhaps more importantly, businesses have grown more adept at dealing with each outbreak.
In the meantime, the Indian economy in 2021 has bounced back after some disastrous falls last year. India entered into its first ever recession in 2020 with two successive quarters of negative growth, returning to positive growth in Q3 2020. In the three months to the end of June 2021 Indian gross domestic product (GDP) grew by 20.1% with private investments and consumer spending driving recovery. The IMF had revised its growth projections lower, but still expects the Indian economy to grow 9.5% in 2021 and 8.5% in 2022.
There are likely to be some lingering problems for the Indian economy even when the impact of the pandemic has ebbed. India's public debt has been rising and now sits at almost 100% of GDP. While much of this has been necessary spending to support citizens during the crisis, there are worries that its debt may be downgraded, raising repayments. However, the fact that Prime Minister Narendra Modi has prioritised investment in infrastructure over hand-outs may leave the economy in better shape in the longer-term, even if it has cost him political capital.
Politics and its influence on the Indian economy
Part of India's appeal for international investors has been its well-established democratic institutions and rule of law. While India has its share of internal political skirmishes, it has built a strong political infrastructure, making it a more stable place to invest.
Narendra Modi has been Prime Minister since 2014 and has been seen as a market-friendly politician. Among his most high-profile and controversial acts was stripping high denomination bank notes of their status as legal tender, with the aim of attacking black market activities and bringing more people into the tax net. He has also sought to unclog India's political infrastructure. He eliminated 1,200 redundant laws in his first three years in office.
Modi hasn't let Covid stall his reform agenda. He launched the Digital India programme, which aims to ensure government services are available electronically. He has promoted digital literacy by providing high-speed Internet access to rural areas and boosted manufacturing of electronic goods in the country.
However, the pandemic has created some political instability for the once-popular Modi. He is seen to have handled the crisis poorly, particularly at its peak. His association with Hindu nationalism has also caused his popularity to wane. However, the next election isn't until 2024, so he has time to rebuild.
A thriving corporate sector has helped India's economy recover
India is well represented in emerging industries such as technology. A report by CNN showed that the biggest names in US technology invested around $17 billion in India's technology industry in the first six months of 2020. Amazon, Facebook and Google have all made multi-billion Dollar commitments to India.
The rest of India's corporate sector has also made a strong recovery from the pandemic. In the first quarter of 2021, profits were at a six-year high with net sales from the top 475 Indian companies growing at an average rate of over 25% year-on-year in the quarter and 11% compared to the previous three months.
India has relatively deep capital markets, which has helped ensure funding is in place for the growth of businesses across the country. Its well-educated, skilled workforce has also made it a popular choice for emerging market investors. With a population of 1.35 billion, a growing middle class and stable democracy, it stands out among its emerging market peers.
The Fineco platform offers the tools and functionality to let you explore India investment opportunities. You can invest in a range of funds and stocks, across countries and currencies.
Information or views expressed should not be taken as any kind of recommendation or forecast. All trading involves risks, losses can exceed deposits.
CFDs are complex instruments and come with a high risk of losing money rapidly due to leverage. 63.13 % of retail investor accounts lose money when trading CFDs with this provider. You should consider whether you understand how CFDs work and whether you can afford to take the high risk of losing your money.
Before trading CFDs, please read carefully the Key Information Documents (KIDs) available on the website finecobank.co.uk
Fineco Newsroom is a compilation of articles written by our editorial partners. Fineco is not responsible for an article's content and its accuracy nor for the information contained in the online articles linked.
These articles are provided for information only, these are not intended to be personal recommendations on financial instruments, products or financial strategies.
If you're looking for this kind of information or support, you should seek advice from a qualified investment advisor.
Some of the articles you will find on the Newsroom feature data and information from past years. As per the very nature of the content we feature in this section of our website, some pieces of information provided might be not up to date and reliable anymore.
This advertising message is for promotional purposes only. To view all the terms and conditions for the advertised services, please refer to the fact sheets and documentation required under current regulations. All services require the client to open a Fineco current account. All products and services offered are dedicated to Fineco account.