Trading and forex scams: protect yourself when investing online
Content by Fineco's partner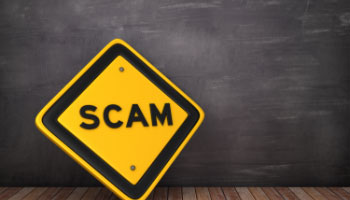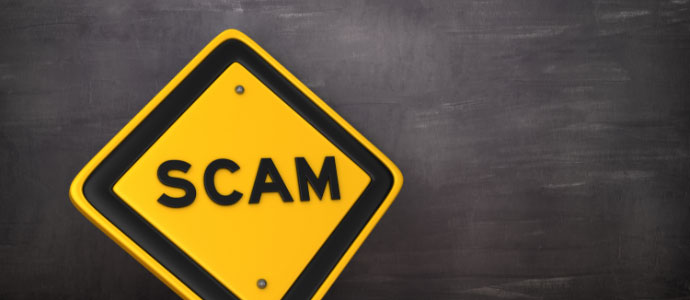 Scammers are taking advantage of increased online trading and investing during the pandemic. Now is a good time to make sure you're clear on how to spot a trading or forex scam, identify a fake forex broker and protect yourself online.
How to avoid forex scams How to avoid forex trading scams Trading scams Forex scams Fake forex brokers list
The pandemic has seen a surge in people trading and investing online. For many, this has brought convenience and lower costs. Unfortunately, it has also made it easier for scammers and those offering unscrupulous promotions online.
Trading scams have risen sharply and can have serious consequences
The UK's regulator, the Financial Conduct Authority (FCA) issued over 1,200 warnings about scam investments in 2020, a 100% increase on the previous year.
The consequences are significant. Fraud reporting centre Action Fraud estimate that investment scam victims in 2020 lost an average of £45,242 each, with more than £78 million lost in total. This is often money that people have spent a lifetime saving. Even financially experienced consumers are vulnerable: scammers are becoming increasingly sophisticated, finding new methods to relieve investors of their hard-earned cash.
How to avoid online and forex trading scams
Scams come in all shapes and sizes. From Fineco's perspective, we see UK consumers increasingly targeted by unauthorised brokerage firms, offering the chance to trade in foreign exchange (forex), contracts for difference (CFDs), commodities or, more recently, cryptocurrencies. Investors need to keep their wits about them to avoid these forex or trading scams.
These fake brokers have a number of elements in common: they will promise high returns or guaranteed profits. They may offer a trading service, or a managed service, where they place the trades on the investor's behalf. Clients are encouraged to invest more and more (and may do so successfully at first), at which point the brokerage shuts and disappears with the investor's cash.
Dealing only with FCA-authorised brokerage firms will give you some protection if things go wrong. However, you can't take the company's word for it. Many scam firms claim to be FCA-authorised and some even make up firm registration numbers. To check, you need to look at the FCA register. Check the details match - many bogus firms will use the name and number of authorised firms, substituting their own address and website details, often claiming the FCA register is out of date.
The FCA is clear: if it hasn't authorised a company, it's probably a scam. It also has a fake forex broker warning list and details of other names to avoid. If you're unsure, you can always check using the FCA's hotline - 0800 111 6768.
Always be wary if you're contacted out of the blue, pressured to invest quickly or promised returns that sound too good to be true. Reputable trading companies don't make unsolicited approaches or promise specific returns.
Any unsolicited contact about your pension is a scam, however plausible
It's a similar picture with investment or pension scams: offers come out of the blue, promise lofty returns and urge you to act fast or miss out. These scams can come either by phone, email, post or in a seminar, even via friends. There is a blanket ban on unsolicited emails, calls and texts about your pension, with fines of up to £500,000 for offenders. So if you've received a call, by default, you know it's a scam.
That said, the scammers may be very plausible. Many will sound like they know what they're talking about and might have genuine-seeming websites. They will be friendly and may even know certain details about you. For pensions, they may suggest that you can take your money out early (before 55), that you can withdraw money with no tax implications or that you can achieve far higher returns in an unregulated scheme. None of this is true.
For many, their pension will be their biggest store of wealth after their home. Once it's gone, it's gone and unregulated schemes provide no protection. Investors often don't understand enough about this precious asset. If you are contemplating any action, it is worth speaking to a qualified financial adviser.
Scammers can use fake adverts and cloned websites with familiar brands
The advent of social media has given criminals a new route to target consumers. They will use brand names to direct consumers to cloned websites that may look similar to those of legitimate financial firms. Social media companies have taken steps to identify those adverts that constitute a 'financial promotion' under the FCA rules and are now obliged to check if the underlying firm is FCA approved. Even so, investors can keep themselves safe by treating any of these promotions with real caution.
With interest rates low, it is easy to be swayed by the prospect of high returns. However, you have worked hard for your savings, so be very careful before you take any action that could jeopardise them. The FCA's website is a trove of information and should always be your first port of call. The ScamSmart page is a good place to start.
The Fineco trading platform offers a range of support and educational material to help you make informed decisions about investing and trading. You can also contact our support team by phone, email or online chat if you have any questions about our products or services.
Information or views expressed should not be taken as any kind of recommendation or forecast. All trading involves risks, losses can exceed deposits.
CFDs are complex instruments and come with a high risk of losing money rapidly due to leverage. 63.13 % of retail investor accounts lose money when trading CFDs with this provider. You should consider whether you understand how CFDs work and whether you can afford to take the high risk of losing your money.
Before trading CFDs, please read carefully the Key Information Documents (KIDs) available on the website finecobank.co.uk
Fineco Newsroom is a compilation of articles written by our editorial partners. Fineco is not responsible for an article's content and its accuracy nor for the information contained in the online articles linked.
These articles are provided for information only, these are not intended to be personal recommendations on financial instruments, products or financial strategies.
If you're looking for this kind of information or support, you should seek advice from a qualified investment advisor.
Some of the articles you will find on the Newsroom feature data and information from past years. As per the very nature of the content we feature in this section of our website, some pieces of information provided might be not up to date and reliable anymore.
This advertising message is for promotional purposes only. To view all the terms and conditions for the advertised services, please refer to the fact sheets and documentation required under current regulations. All services require the client to open a Fineco current account. All products and services offered are dedicated to Fineco account.