How to start trading: tips for beginners
Content by Fineco's partner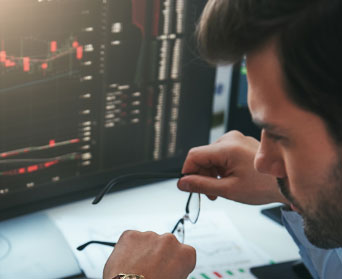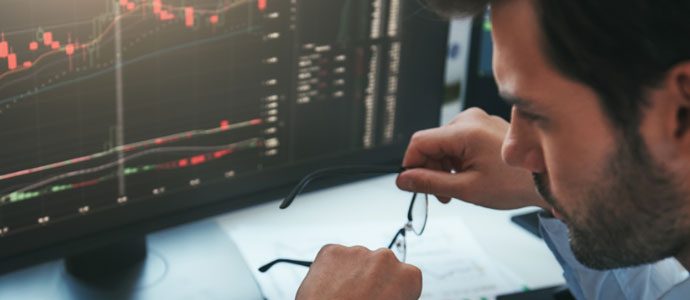 Do you want to start trading on your own? Here are some tips to learn how and where to trading as a beginner.
Start trading Trading for beginners Trading guide
How to Start Trading on Your Own? Tips for beginners
Trading refers to buying and selling securities with a relatively quick turnaround time in order to make a profit. It is often used in contrast to the term investing, which has longer time horizons. Trading can quickly yield high returns, but it can also carry high risk, so it is important to be well-informed about the activity before getting started.
How can I learn trading?
There is a wealth of information available about trading, so you can pick the best educational route for you based on your learning style. Pick up books or articles for in-depth study on a topic, or take a course or shadow a friend or mentor for a more interactive approach.
You can also glean strategies by observing the tactics used by veteran traders. You could also benefit from following the stock market and other market-related news on a daily basis. If you are someone who learns by doing, you might benefit from the simulated trading that some platforms offer, allowing you to learn the ropes without losing money.
Regardless of where you gain your knowledge, you'll want to know how to read markets (charts and price action). You'll also need to know at least the basics of fundamental analysis, which is the study of economic and financial performance factors driving changes in share prices, and technical analysis, which involves understanding patterns in price movements themselves.
How to start trading on your own
The first step to trading on your own is to open a trading account. There are many options to choose from, so to make your decision, you'll want to focus on factors like how easy the interface is to use; the platform's tools, features, and fees; and the ability to trade virtually before starting to commit committing real money.
If you plan to be a very active trader, low commissions and fast trade execution times are paramount when picking your platform. If you plan to delve into fundamentals, a platform with good research and analysis could be key.
The next step is to learn as much as possible about markets, price action, technical and fundamental analysis, and the way other traders work. Then you're ready to practice. Since trading is a complex endeavour, the theoretical knowledge you have may not always match up to reality, so it's key to simulate trading (paper trading) to get a feel for the activity and build your skills before beginning to risk your cash.
How to start trading stocks
Stocks are the most commonly traded security. A stock is a share of ownership in a publicly traded company, and its value fluctuates over time, allowing a trader to potentially profit from this change. Stocks can be bought and sold individually or as part of stock mutual funds or exchange-traded funds (ETFs), which combine the price movements of many—sometimes hundreds—of stocks into a single product.
The most prudent strategy when starting out in stock trading is to build your position slowly, getting a feel for the market, instead of piling money into a stock before getting a sense for its price movements.
To get started, your platform may have a minimum opening balance requirement, but this varies from brokerage to brokerage. You will need enough funds to cover the price of at least one share when buying individual stocks or ETFs, or to meet the minimum set by most mutual funds. These minimums can range from a few dollars to a few thousand dollars.
When you're ready to execute your first trade, you first have to specify whether you are going to buy or sell. You then need to enter the quantity of stocks you which to purchase or sell, which can be calculated by dividing the total amount you want to buy or sell by the share price.
You then have to specify the ticker symbol, which is a unique set of letters and/or numbers used to identify the stock. After entering this information, you are ready to place your trade.
What other securities can be traded?
While stocks are the most frequently traded instrument, they are far from the only option for traders. Other marketable securities include bonds, or derivatives like options or futures. Each has its own characteristics and warrants individual study. Factors like the amount of money you need to start trading options or other securities will vary based on your goals and the requirements of the trading platform you have chosen.
Information or views expressed should not be taken as any kind of recommendation or forecast. All trading involves risks, losses can exceed deposits.
CFDs are complex instruments and come with a high risk of losing money rapidly due to leverage. 63.13 % of retail investor accounts lose money when trading CFDs with this provider. You should consider whether you understand how CFDs work and whether you can afford to take the high risk of losing your money.
Before trading CFDs, please read carefully the Key Information Documents (KIDs) available on the website finecobank.co.uk
Fineco Newsroom is a compilation of articles written by our editorial partners. Fineco is not responsible for an article's content and its accuracy nor for the information contained in the online articles linked.
These articles are provided for information only, these are not intended to be personal recommendations on financial instruments, products or financial strategies.
If you're looking for this kind of information or support, you should seek advice from a qualified investment advisor.
Some of the articles you will find on the Newsroom feature data and information from past years. As per the very nature of the content we feature in this section of our website, some pieces of information provided might be not up to date and reliable anymore.
This advertising message is for promotional purposes only. To view all the terms and conditions for the advertised services, please refer to the fact sheets and documentation required under current regulations. All services require the client to open a Fineco current account. All products and services offered are dedicated to Fineco account.