Financial personalities: investment experience
Content by Fineco's partner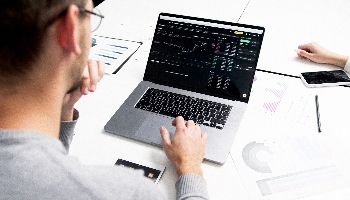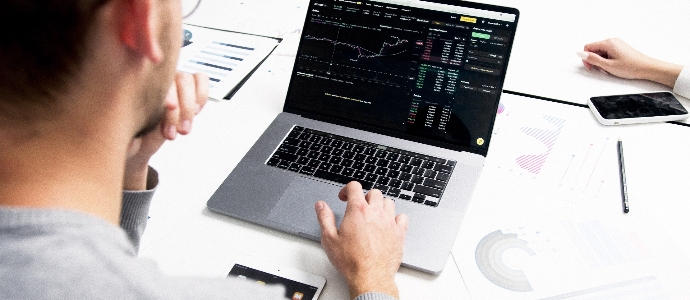 Learning from experience is a key human trait and investing is no different. Investment experience alone won't improve your investing strategy, however. It's about being honest with yourself and learning what can be hard lessons in order to improve.
Investment experienceexperience in investinghow to improve investing strategyBehavioural finance
There are some financial lessons best learned through experience. There is nothing like losing all your money in a speculative blue sky stock to help you learn not to believe the tips of your work colleague, or investing through a dip in markets to learn the importance of balance in a portfolio. How can you build investment experience in the least painful way possible?
Investment experience is not a trait in itself, but it is important for all the other major behaviour finance traits
For example, having plenty of investment experience can raise your composure levels in the face of volatile markets. It may raise your confidence levels sufficiently to invest in the first place. It will certainly affect your understanding of risk and ability to look through short-term difficulties.
However, experience in investing is not a guarantee of good decision-making. As with over-confidence, it may even encourage poor decision-making if the investor doesn't use their experience wisely or believes experience means they don't have to do their research.
Learning from experience can help to improve your investing strategy
In theory, experience is useful. It means an investor will have first hand knowledge of the ups and downs of markets. They will have invested through different market conditions and will have seen how markets can change. They will understand key concepts such as risk and diversification. This should put them in a position to make good decisions.
However, experience is only useful if an investor draws the right conclusions from it. This isn't always the case. Greg Davies, head of behavioural finance at Oxford Risk, says: "It is very easy for us as humans to convince ourselves that the thing we want to believe in is, in fact, right. We look for evidence that tells us that we're right and ignore the evidence that tells us that we are wrong."
This means that we don't always see our mistakes for what they are. We tend to remember our successes and gloss over our failures. We focus on the times our investments went well, forgetting those that slumped or folded. Davies says this selective use of evidence is 'confirmation bias' – looking for evidence to back up a view we already hold and is commonplace. It is a particular problem for those people with plenty of confidence, who don't tend to check their working because they have strong faith in their decision-making ability.
Equally, Davies says, being well-informed and experienced can allow investors to construct a complex narrative about why they are right, rather than looking at the evidence objectively. It may also mean that they are less inclined to consult more experienced people, such as financial advisers, when making decisions.
Individuals need to be honest with themselves about their investing experience
It's one thing to have invested regularly and be familiar with stock market terms, but does it mean you have real skill? Have the investments you've chosen outpaced the wider stock market or were they just buoyed by a rising tide?
It's worth considering that the best professional fund managers, with access to Bloomberg terminals, an armful of qualifications and a hotline to the chair of BP, only get it right around 60% of the time. Some investors will get lucky, some will just ride the market higher. Real skill is rare.
Use your investment experience wisely and objectively
Investors looking to fill any gaps in their knowledge should start small and low risk. Too many investors start off investing in a speculative company, recommended by a friend/family member/online pundit. While this can bring experience of a sort – what not to do – it can put people off investing and it can be expensive.
You don't need to start navigating the cut and thrust of markets straight away. It is generally better to start off with something sensible like a well-diversified multi-asset portfolio. Investing regularly, rather than putting a lot of money into the market in one go, can also be a way to get comfortable with investing.
There are plenty of online tools and videos to help with your decision-making, to understand the right things to look for in company accounts, the red flags for a company going wrong and how you can judge a company's valuation. In building experience, investors should be wary of the information they listen to: there are plenty of websites with over-confident amateurs giving you suggestions for your portfolio. If you're going to take advice, make sure it's from professionals.
Perhaps most importantly, when you have built investment experience, make sure you learn the right lessons from it. For each decision you've made, consider what went right or wrong objectively. This can be a painful and ego-denting process, but it is likely to make you wealthier over the long-term.
If you're taking investment seriously you'll want to work with a serious investment platform. Fineco offers a reliable, award-winning service with a range of tools and support material to help you build your investment experience.
Information or views expressed should not be taken as any kind of recommendation or forecast. All trading involves risks, losses can exceed deposits.
CFDs are complex instruments and come with a high risk of losing money rapidly due to leverage. 62.02% of retail investor accounts lose money when trading CFDs with this provider. You should consider whether you understand how CFDs work and whether you can afford to take the high risk of losing your money.
Before trading CFDs, please read carefully the Key Information Documents (KIDs) available on the website finecobank.co.uk
Fineco Newsroom is a compilation of articles written by our editorial partners. Fineco is not responsible for an article's content and its accuracy nor for the information contained in the online articles linked.
These articles are provided for information only, these are not intended to be personal recommendations on financial instruments, products or financial strategies.
If you're looking for this kind of information or support, you should seek advice from a qualified investment advisor.
Some of the articles you will find on the Newsroom feature data and information from past years. As per the very nature of the content we feature in this section of our website, some pieces of information provided might be not up to date and reliable anymore.
This advertising message is for promotional purposes only. To view all the terms and conditions for the advertised services, please refer to the fact sheets and documentation required under current regulations. All services require the client to open a Fineco current account. All products and services offered are dedicated to Fineco account.