Financial personalities: risk composure
Content by Fineco's partner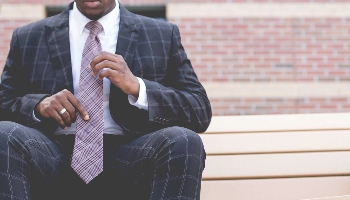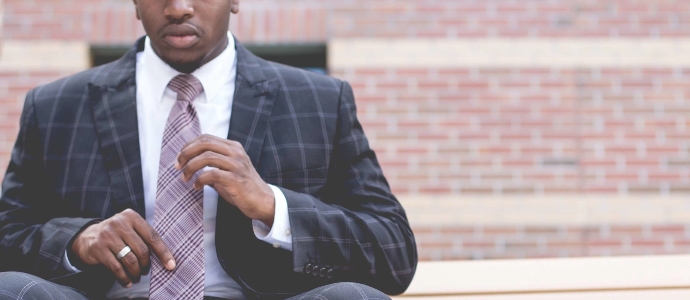 Risk composure plays a key role in investor types and behaviours. Even investors with higher composure can react to short-term market events. And if composure is too low that can also lead to poor outcomes. Awareness and balance are essential.
Risk composureInvesting behavioursBehavioural financial and investor typesInvestor types
There are some brave souls who remain untroubled by the highs and lows of markets, serenely looking to the horizon and reassuring themselves that all will be well in the end. However, this isn't the case for the majority of investors, who respond to market volatility with a mix of panic and terror. This, in behavioural finance and investor type terms, is the difference between a high risk composure person and a low risk composure person.
Risk composure influences investing behaviour
Establishing an individual's long-term investment goals and setting an asset allocation to meet those goals is relatively straightfoward. Once the right balance of long-term risk and return has been found, investors just need to point themselves in a certain direction, review from time to time and hold the line.
However, composure – or lack of it – can disrupt this journey. Composure comes down to an investor's emotional engagement with their investment in the short-term. Greg Davies, head of behavioural finance at Oxford Risk, says: "There is a distinction between a person's long-term cool, calm and collected self, which they should be trying to invest for, and their short-term self, which keeps getting in the way."
Low composure pushes people to exit from their investments at times of market turmoil, thereby missing key days in markets. It may encourage them to invest in 'meme' stocks, punted by online gurus that turn out to be all hype and no substance. It may encourage them to trade too often, incurring expenses that detract from their long-term returns. Unless managed properly, low composure investing behaviours can do enduring damage to your wealth.
That said, high composure isn't always the gift it appears. Those who are too relaxed about their investments may not pay enough attention. This means they don't notice when an investment is going wrong and fail to make changes quickly enough. It may mean they don't rebalance their portfolios often enough, leaving them with excessive risks.
It is worth noting that composure is distinct from impulsivity. Although low composure and impulsivity are often related, it is possible to be high composure and still impulsive. Davies says that this is a trait seen in a lot of day traders, who will be trading quickly and impulsively, but will feel quite calm while they are doing it.
Psychometric testing and the composure score
Oxford Risk uses psychometric testing to give investors a composure score of low, medium or high.
Low composure investors are made anxious by the temporary ups and downs of the market and are likely to trade too frequently.
Medium composure individuals will only tend to worry when markets become particularly stressed, as has been the case since the start of the year.
High composure people aren't stressed by market moves but may not be taking the time to ensure their portfolios are properly invested and organised.
Investors can judge their own composure with an honest appraisal of past decision-making
Davies recommends investors make notes about their frame of mind when making investment decisions, why they bought it and their expectations for the investment at the time and then look at it again months later. That way, they can build insight into their decision-making, including whether their approach is low or high composure.
Once an investor understands their level of composure and investor type, they can work with it. Davies says: "While the ideal situation is to strip out composure, stepping outside our short-term selves, we can't keep ignoring it – the reality is that we are people, we do read the newspaper and we are tempted to deviate from the path set. We need to understand it to help manage any anxiety along the way."
Low composure people may need to set parameters around when they can and cannot trade. Investment platforms can help, allowing them to put in, for example, stop losses, or automatic trades, or to invest regularly. All of this can help take the emotion out of investment decision-making. In contrast, high composure people can put reminders in place to ensure that they review their portfolio regularly, switch on automatic rebalancing options and generally keep their portfolio tidy.
Is it possible to change composure levels over time? Davies believes that it is possible to become more or less composed, but not significantly. Experience, for example, might change an individual's level of composure. However, he adds: "The degree to which you can change composure willingly is up for debate. It is probably more effective to accept your level of composure and build mechanisms to help you cope with it."
Fineco is an award winning platform with a range of tools, including stop-loss and automatic trades and the ability to make regular investments, to help you invest and trade in the right way for your financial personality.
Information or views expressed should not be taken as any kind of recommendation or forecast. All trading involves risks, losses can exceed deposits.
CFDs are complex instruments and come with a high risk of losing money rapidly due to leverage. 63.13 % of retail investor accounts lose money when trading CFDs with this provider. You should consider whether you understand how CFDs work and whether you can afford to take the high risk of losing your money.
Before trading CFDs, please read carefully the Key Information Documents (KIDs) available on the website finecobank.co.uk
Fineco Newsroom is a compilation of articles written by our editorial partners. Fineco is not responsible for an article's content and its accuracy nor for the information contained in the online articles linked.
These articles are provided for information only, these are not intended to be personal recommendations on financial instruments, products or financial strategies.
If you're looking for this kind of information or support, you should seek advice from a qualified investment advisor.
Some of the articles you will find on the Newsroom feature data and information from past years. As per the very nature of the content we feature in this section of our website, some pieces of information provided might be not up to date and reliable anymore.
This advertising message is for promotional purposes only. To view all the terms and conditions for the advertised services, please refer to the fact sheets and documentation required under current regulations. All services require the client to open a Fineco current account. All products and services offered are dedicated to Fineco account.