Boohoo stock forecast: is it finally a buy now?
Content by Fineco's partner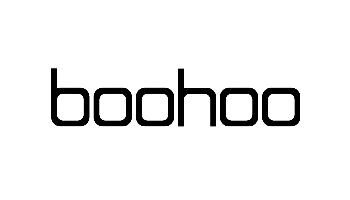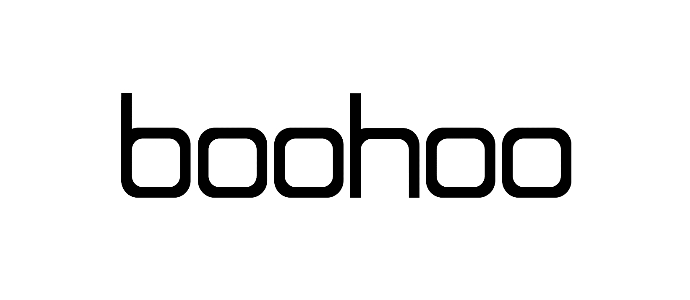 What is the outlook of Boohoo stock prices? Is Boohoo stock finally a buy again? Discover what to expect now on Fineco's Newsroom
Boohoo stock forecastBoohoo stock newsBoohoo shares forecast
Boohoo stock: forecast and news
Following 2021's plummeting price decline, Boohoo stocks have finally seen a good increase. Many investors are asking themselves if it's worth investing at the moment, considering the British online fashion retailer's interesting share prices.
The stock saw a long growth period on the stock exchange market between 2018 and 2020; however, by the middle of 2021, it had lost more than 75% of its value. The latest increase could mark the end of the crisis, so let's look at what the possible stock prospects are and what analysts' predictions say about Boohoo shares.
Boohoo stock: news and useful information
Boohoo is a company operating in the fashion sector that was founded in 2006 and is a global online shopping brand. The brand is mainly targeted at young people between the ages of 16 and 30 and aims to make fashion accessible to everyone. In 2012, the brand commenced its international expansion by launching in the United States and Australia.
In 2014, Boohoo was listed on the London Stock Exchange, and in 2015 it launched its first mobile app and opened a new large office in New York. In 2016, Boohoo expanded its range of products and clothing lines, offering also fashion solutions for men and children.
Today, Boohoo is a sustainability-conscious fashion company, with a new production site in Leicester to improve the efficiency of its supply chain. The group offers over 36 thousand products, with many proprietary brands such as Debenhams, Burton, Warehouse and Oasis.
During the financial year that ended on 28 February 2022, Boohoo reaped £125 million in profits, with an increase of 14% in sales and a strong recovery in 2021's final trimester. Investors liked these positive results, as they show how Boohoo is growing despite its recent difficulties and following criticisms of the group's logistical efficiency.
Boohoo stock price forecast
According to many analysts, Boohoo's share prices are fairly low, a situation that makes considering entry particularly interesting at the moment. The company boasts sound foundations, a fairly solid financial situation and increasing sales. These are positive aspects and a good premise for the group's future development.
Compared to previous estimates, the growth prospects have gone down; however, the brand foresees moderate growth in 2022, mainly driven by the UK market. In the United States and Europe, Boohoo is experiencing greater difficulties, partly due to its distribution network and lengthy supply times.
The forecast on Boohoo's 2022 shares is fairly positive; however, it's important to remain cautious and carefully assess this position. Growth performance is tied to many variables, such as unresolved issues surrounding the group's loss of reputation, slow delivery times, and the need to improve the company's internal management.
Boohoo shares forecast: what's next?
Following a difficult year, Boohoo has its accounts in order and good business results, which are positive signs for possible growth for the group in the next few years, following a period of time that was marred by the pandemic's effects. However, Boohoo will have to face certain problems, including increasing inflation, rising delivery costs and the growth of its competitors.
Nowadays, online fast fashion is a very competitive sector, with many established brands strengthening their online presence and new brands, such as Shein, entering the market. Boohoo also needs to improve its internal standards by rebuilding its damaged reputation following news about its employees' low wages and delayed delivery times for customers with Premier subscriptions.
In general, Boohoo shares are undoubtedly investments with potential, but it's important to carefully assess the risk factors and the dynamics that are affecting today's fast fashion market. In this case, choosing the right investment strategy is essential, opting for the long-term if you have faith in the company's recovery or for short-term speculations in order to take advantage of the stock's volatility.
With FinecoBank, you can use dedicated investment solutions for online trading with the possibility to invest in more than 26 global markets and on over 20,000 financial instruments. You can invest in Boohoo shares and on thousands of UK, US and international stocks with affordable fees and spreads and zero commission on the FTSE100, US and CFD shares.
Information or views expressed should not be taken as any kind of recommendation or forecast. All trading involves risks, losses can exceed deposits.
CFDs are complex instruments and come with a high risk of losing money rapidly due to leverage. 63.13 % of retail investor accounts lose money when trading CFDs with this provider. You should consider whether you understand how CFDs work and whether you can afford to take the high risk of losing your money.
Before trading CFDs, please read carefully the Key Information Documents (KIDs) available on the website finecobank.co.uk
Fineco Newsroom is a compilation of articles written by our editorial partners. Fineco is not responsible for an article's content and its accuracy nor for the information contained in the online articles linked.
These articles are provided for information only, these are not intended to be personal recommendations on financial instruments, products or financial strategies.
If you're looking for this kind of information or support, you should seek advice from a qualified investment advisor.
Some of the articles you will find on the Newsroom feature data and information from past years. As per the very nature of the content we feature in this section of our website, some pieces of information provided might be not up to date and reliable anymore.
This advertising message is for promotional purposes only. To view all the terms and conditions for the advertised services, please refer to the fact sheets and documentation required under current regulations. All services require the client to open a Fineco current account. All products and services offered are dedicated to Fineco account.