Crypto regulation: the current state in the UK
Content by Fineco's partner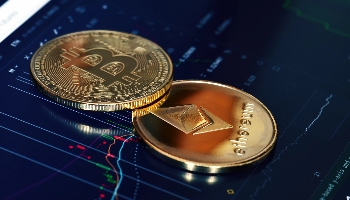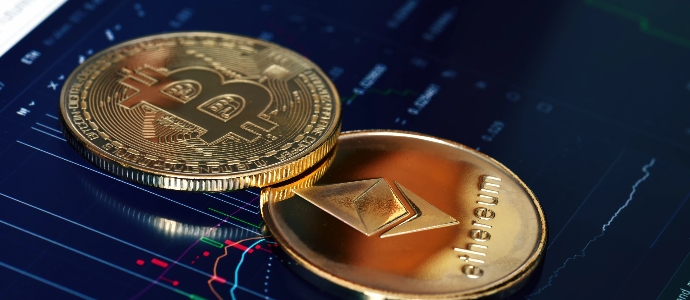 What regulations and laws are there on cryptocurrencies in the United Kingdom? Discover more about crypto regulation on Fineco's Newsroom.
Crypto regulationUK government cryptocurrencyGovernment cryptocurrency
What regulations are there on cryptocurrencies in the UK?
The cost of cryptocurrencies has been fairly volatile over the past few months, due in part to new regulations being introduced in many countries. In the United Kingdom, the government has confirmed that they want to regulate cryptocurrencies, particularly certain stable coins that are used as forms of payment.
Investors have conflicting views about this. Some experts foresee positive effects for cryptocurrencies, whereas others believe that regulation could put these instruments at risk, as well as discourage some investors. Let's look at the status of cryptocurrencies regulation in the UK and what impact this could have on investments.
UK government: cryptocurrency regulations
The increase in the use of cryptocurrencies in 2021 has led the government to discuss regulating the sector. For the time being, no new laws have been introduced; however, some rules for regulating certain cryptocurrencies in the UK are being debated, particularly those used to make payments.
For the government, cryptocurrencies are a real challenge; in fact, not a single country has introduced any specific regulations regarding cryptocurrencies. As you can see from the the official government website, for the time being a consultation process has started between the parties concerned and the industry, with the aim of working out how to ensure higher security and fewer risks without halting innovation and open competition.
In 2018, the government had already set up a task force to explore the impact of cryptocurrencies' rapid developments. However just a few years later, the scenario completely changed. Stable coins in particular offer notable benefits for fast and cheap payments by simplifying payments and savings management for citizens.
The issue is mainly tied to protecting consumers from cryptocurrencies' volatility risks; however, the government wants to maintain the United Kingdom's role as a global leader in innovative technology. Therefore, regulation is inevitable, but it may be mild and concern only a few cryptocurrencies.
EU and US crypto regulations
Possible cryptocurrencies regulations are also being discussed in the United States, and their arrival is seen as imminent. President Joe Biden made the first move when he signed the taxation of cryptocurrency ownership into law, applying the same tax used on real estate.
However, here too the rules are unclear; in fact, it has not been clearly outlined how a tax on capital gains from cryptocurrency investments works. In the United States, therefore, regulation of stable coins is expected, making it the first cryptocurrency that could be subject to specific rules, whereas the FED has announced that it will continue to develop a state-issued digital currency.
The European Union also wants to regulate cryptocurrencies by introducing some rules to reduce risks for consumers, companies and markets linked to crypto activity. In this case as well the rules are not meant to halt innovation and the use of crypto technologies, but to offer more protection to citizens and investors, ensure financial stability and reduce the environmental impact caused by mining activities.
Government cryptocurrencies regulation: pros and cons
In most countries, there is a debate on at least the partial regulation of cryptocurrencies. This could ensure greater stability, offering important benefits, especially to those who invest long-term in cryptocurrencies.
Firstly, regulation could reduce volatility by increasing the spread of crypto tools, with more of the population using them. Many people are scared about the risks of cryptocurrencies; therefore, a more stable market value could encourage more people to use digital coins.
An increase in protection for investors could also improve trust when it comes to cryptocurrencies, especially if the exchanges are regulated in the same way as other operations within the finance and payment services sector. Clear regulations could also decrease scams and fraud by protecting serious cryptocurrency projects from reputational damage caused by scammers.
On the other hand, the regulation of cryptocurrencies could reduce the number of speculators and investors that want to get rich quick, incentivising more long-term and stable investments. For the time being, the issue remains unresolved; therefore, experts advise not to invest more than 5% of your portfolio in cryptocurrencies at the moment, but to wait for the new regulations to paint a clearer picture of the future of the crypto sector.
Information or views expressed should not be taken as any kind of recommendation or forecast. All trading involves risks, losses can exceed deposits.
CFDs are complex instruments and come with a high risk of losing money rapidly due to leverage. 63.13 % of retail investor accounts lose money when trading CFDs with this provider. You should consider whether you understand how CFDs work and whether you can afford to take the high risk of losing your money.
Before trading CFDs, please read carefully the Key Information Documents (KIDs) available on the website finecobank.co.uk
Fineco Newsroom is a compilation of articles written by our editorial partners. Fineco is not responsible for an article's content and its accuracy nor for the information contained in the online articles linked.
These articles are provided for information only, these are not intended to be personal recommendations on financial instruments, products or financial strategies.
If you're looking for this kind of information or support, you should seek advice from a qualified investment advisor.
Some of the articles you will find on the Newsroom feature data and information from past years. As per the very nature of the content we feature in this section of our website, some pieces of information provided might be not up to date and reliable anymore.
This advertising message is for promotional purposes only. To view all the terms and conditions for the advertised services, please refer to the fact sheets and documentation required under current regulations. All services require the client to open a Fineco current account. All products and services offered are dedicated to Fineco account.