INVESTING EDUCATIONAL16/04/2021
Back to basics: What is an ISA?
Content by Fineco's partner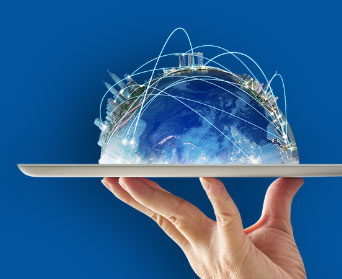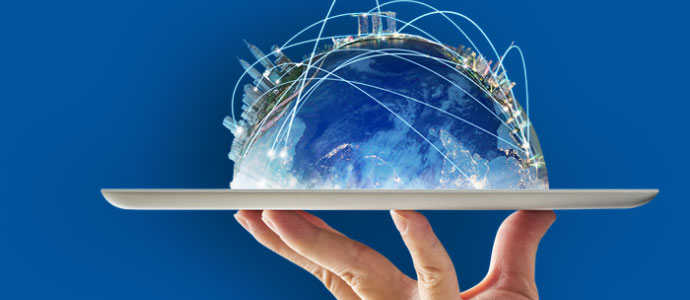 Simplicity, low charges, broad investment options and tax advantages make ISAs a natural choice for many. However, there's more to them than you might think. By getting to know ISAs better you can make the right choice for your financial plans.
Stocks and shares ISA Tax advantages Investing Cash ISA
ISAs celebrated their 20th birthday in 2019 and now form the bedrock of most investors' financial planning. That they have survived governments of all different flavours is an endorsement of their simplicity and popularity. ISAs have evolved over the years and investors can now choose from a range of options to meet their various needs.
Back to basics
ISAs are an investment wrapper. You 'wrap' them around your pot of money for certain tax advantages: any increase in the value of that pot and any income you receive (including dividends and interest payments) are tax free. As such, ISAs let you get the maximum benefit from compound growth.
Anyone who is a UK resident and over 18 can open an ISA. Each person has an annual contribution limit, currently £20,000 each tax year for 2020/21 and 2021/22, and there are some limitations on the type of savings and investments that can be held in them. That said, depending on the type of ISA you can put in cash, stocks and shares, collective funds, individual bonds, peer- to-peer investments, investment trusts and ETFs, which will give most investors enough to work with.
Different ISA types for different investment goals
There are various types of ISA, all designed to hold different assets. Cash ISAs are really just another savings account – the interest rates tend to be a little higher than bank or building society accounts, but usually involve a fixed term of one, two or five years. Stocks and shares ISAs house stock market investments, including shares, bonds, collective funds and ETFs, while the innovative finance ISA is used for peer-to-peer lending. These all have the same tax treatment and can be used for any purpose. There are no limits on taking money out, with the exception of fixed-term cash ISAs.
The Lifetime ISA is a little different. Only available to the under-40s, it has all the usual ISA advantages and the government will top up any contributions by 25% up to the age of 50. However, the money must be used for a first home, up to the value of £450,000, or for retirement at age 60 and over. If you use the money for anything else, you'll lose the bonus.
Once a parent or guardian opens a Junior ISA for a child anyone – parents, grandparents, godparents – can then contribute. The limit is currently £9,000 each tax year for 2020/21 and 2021/22. A Junior ISA automatically converts to a normal ISA in the child's name once they reach age 18.
Some cash ISAs and innovative finance ISAs offer the flexibility to take money out and then replace it without using up your allowance for that tax year. Stocks and shares investments in an ISA, Junior ISAs and Lifetime ISAs do not offer this flexibility.
A popular choice
Around £67.5 billion was subscribed to 11.2 million Adult ISA accounts during the 2018/19 tax year, up from £65.2bn across 10.1 million accounts in 2017/18. However, around three-quarters of these accounts are in cash. While this is still worthwhile, most cash ISAs pay around 1% interest or less. Many investors can earn up to £1,000 in savings without paying any tax anyway, so would need to amass a pot of around £100,000 before the ISA wrapper made a difference.
It's important to have some easily accessible cash savings for emergencies but these don't need to be held in an ISA. ISAs are a natural home for stock market investment where the income is likely to be higher and there is the potential for capital gains, making the best use of the tax advantages.
There isn't a lot of downside to holding money in an ISA wrapper: they are cheap, flexible and money can usually be withdrawn at any time. The level of risk and potential reward will depend on the investments you choose to hold within the ISA. Investors can use ISAs to build up a tax-free income stream that can be used to pay education costs or supplement a pension.
Finding the right ISA for you
The options for building an ISA portfolio are myriad and will depend on your individual risk profile and investment goals. You can hold a range of investments in an ISA to create the right portfolio for your needs and goals.
With the Fineco stocks and shares ISA charging is simple and transparent with a maximum account fee of 0.25% pa (excluding investment costs) for funds, with costs for shares, ETFs and bonds capped at £3.95 each month.
Information or views expressed should not be taken as any kind of recommendation or forecast. All trading involves risks, losses can exceed deposits.
CFDs are complex instruments and come with a high risk of losing money rapidly due to leverage. 63.13 % of retail investor accounts lose money when trading CFDs with this provider. You should consider whether you understand how CFDs work and whether you can afford to take the high risk of losing your money.
Before trading CFDs, please read carefully the Key Information Documents (KIDs) available on the website finecobank.co.uk
Fineco Newsroom is a compilation of articles written by our editorial partners. Fineco is not responsible for an article's content and its accuracy nor for the information contained in the online articles linked.
These articles are provided for information only, these are not intended to be personal recommendations on financial instruments, products or financial strategies.
If you're looking for this kind of information or support, you should seek advice from a qualified investment advisor.
Some of the articles you will find on the Newsroom feature data and information from past years. As per the very nature of the content we feature in this section of our website, some pieces of information provided might be not up to date and reliable anymore.
This advertising message is for promotional purposes only. To view all the terms and conditions for the advertised services, please refer to the fact sheets and documentation required under current regulations. All services require the client to open a Fineco current account. All products and services offered are dedicated to Fineco account.