Index fund: what is it, how and why to invest in it
Content by Fineco's partner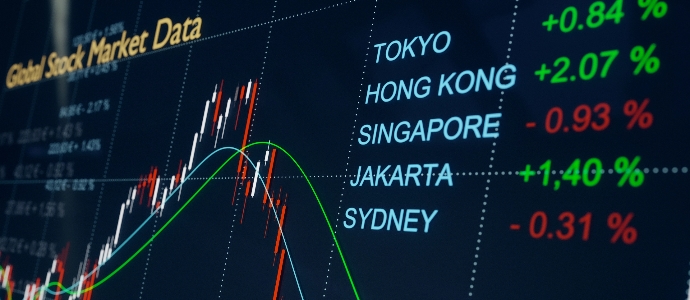 What is an Index FundHow to invest in index fundInvesting
What an Index Fund is and How to Invest in It
Over the last decade, index funds have attracted well over a trillion dollars in net inflows in the United States alone, while more actively managed funds experienced an outflow of nearly the same amount. Around the middle of 2019, the value of equity funds tracking an index for the first time surpassed that of funds where stocks are actively picked. This investment trend is important but what exactly is an index fund? What are the pros and cons of investing in one, and how do you do it?
What is an index fund?
An index fund is a mutual fund (a financial vehicle that pools money from many different investors) that gains or loses money according to the performance of an underlying index, which is a standardized measurement of the price movements of a basket of securities. For instance, some index funds track the performance of the S&P 500, which is a benchmark of the 500 largest publicly traded companies in the United States. Index funds use a passive investment strategy, meaning investments are held regardless of market performance instead of actively trying use market timing to predict and profit from changes in value.
Why invest in an index fund?
The theory behind index investing is that over the long term, the market will outperform portfolios actively managed by investors. This idea, which was pioneered over fifty years ago by figures such as John Bogle, first met with resistance or even derision, but has since gained traction and has been embraced by legendary investors like Warren Buffet. Since index investing is a form of passive investing, its expense ratios (the cost of managing funds in relation to the assets under management) are very low, which gives it a competitive advantage over active investors, who have to outperform the market by a large enough margin that they can also cover the higher costs of active management. Index funds also have very broad diversification built into them, so they are less susceptible to volatile shifts. They tend to yield the best results over long timeframes, so they are ideal approaches for individual investors saving for retirement, for example.
How to invest in index funds
You can invest in index funds by directly buying shares of a mutual fund that tracks an index of your choice, be it equities or bonds, large-cap or mid-cap stocks, or emerging markets. Index funds usually have relatively large minimums for investing of a couple of thousand dollars or more. Another option for investing in index funds is through exchange-traded funds, commonly referred to as ETFs. An ETF based on an index fund offers the same diversification as the fund, but an ETF can be traded throughout the day like a stock, while a mutual fund cannot. The threshold for buying an ETF is usually lower than that of an index fund, at the price of one share, and ETFs can be more tax efficient than index funds in many cases.
FAQs
Which index fund should I invest in?
Your choice of index fund will depend entirely on your investment goals and time horizon. If you are investing for a long timeframe, a growth-oriented index fund heavy on equities may be advisable, while a more conservative bond index fund may be better suited for medium-term goals.
How much does it cost to invest in an index fund?
Many index funds have a minimum that will often run around a couple of thousand dollars. However, you can enter index investing with significantly less capital using ETFs. Passively managed funds like index funds have low expense ratios of around 0.2%, meaning that for every dollar you invest, only two tenths of a cent will go toward covering the cost the funds management, advertisement, and other expenses.
Can you lose all your money in an index fund?
Investing is an inherently risky activity, so theoretically you could lose all the principal you invest in any fund. But since an index fund usually represents a large swath of a market or group of markets, it would take a catastrophic crisis affecting many industries and sectors of society for you to lose a large portion of the money you invested.
Information or views expressed should not be taken as any kind of recommendation or forecast. All trading involves risks, losses can exceed deposits.
CFDs are complex instruments and come with a high risk of losing money rapidly due to leverage. 63.13 % of retail investor accounts lose money when trading CFDs with this provider. You should consider whether you understand how CFDs work and whether you can afford to take the high risk of losing your money.
Before trading CFDs, please read carefully the Key Information Documents (KIDs) available on the website finecobank.co.uk
Fineco Newsroom is a compilation of articles written by our editorial partners. Fineco is not responsible for an article's content and its accuracy nor for the information contained in the online articles linked.
These articles are provided for information only, these are not intended to be personal recommendations on financial instruments, products or financial strategies.
If you're looking for this kind of information or support, you should seek advice from a qualified investment advisor.
Some of the articles you will find on the Newsroom feature data and information from past years. As per the very nature of the content we feature in this section of our website, some pieces of information provided might be not up to date and reliable anymore.
This advertising message is for promotional purposes only. To view all the terms and conditions for the advertised services, please refer to the fact sheets and documentation required under current regulations. All services require the client to open a Fineco current account. All products and services offered are dedicated to Fineco account.