Understand and compare investment & FX platform fees
Content by Fineco's partner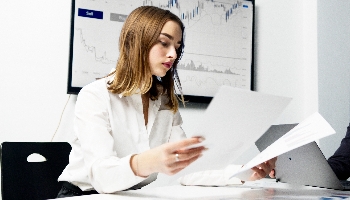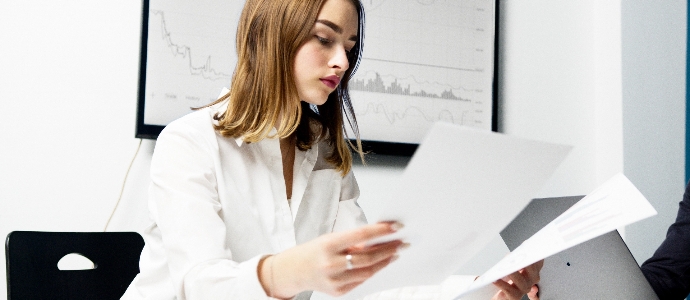 If you want to compare investment platforms to find the right one for you, understanding charges is a good place to start. Discover more on Fineco Newsroom.
Compare investment platformsInvestment chargesPlatform chargesExchange rate chargeFX fees
Understand investment and platform charges to invest more and pay less
If you want to compare investment platforms to find the right one for you, understanding charges is a good place to start. Investment charges, platform charges and FX fees can all add up. Make sure you know what you're paying and why. Investment always comes with costs attached. If you want to get serious about investing, a good first step is knowing what you're paying and what for. It can also be helpful if you're comparing investment platforms that are otherwise quite similar.
While platform or investment charges may seem small in the context of your overall investment, they can add up – to potentially thousands of pounds over the lifetime of your investment – and could constrain the growth of your portfolio. Taking time to understand and compare investment platform charges is worth doing to make sure you're paying a fair price for the services you use.
Why do investment and platform charges matter?
It's easy for costs to get lost, particularly when your investments are performing well. If your stock market portfolio is up 15-20%, then a percent or two in charges doesn't feel like it will make a lot of difference. However, the long-term return of stock markets can be more like 5-6%. In that context, losing a percent or two could equate to a fifth of your investment return year in, year out. Over the long-term, that can put a serious dent in your wealth.
To put that into pounds and pence, A portfolio of £10,000, invested for 10 years at a growth rate of 6% would grow to £17,908. Add in 1% in charges every year and that drops to £16,289. It's a similar picture with a monthly investment. Put in £250 per month over 10 years at the same return with the same charges and you'll get £38,748, but you'll pay £2,068 in charges. The longer you invest, the more charges can mount up – compound interest is working in reverse.
Costs matter and it's worth paying attention to how much you're being charged. Also, it's worth paying attention to how you're being charged. A flat fee may suit some investors, while a percentage fee may suit others. You need to find the right option for the way you want to invest.
What are the main platform charges?
All platforms charge an annual fee. This might be a fixed fee, such as £1,000 a year, or a percentage fee, say 0.4% of your fund's value. The right option for you will depend on the size of your portfolio and how you plan to invest over the long-term. With percentage fees, you will pay more as your portfolio grows, but it means you won't pay a lot on smaller portfolios. While the charge is usually presented as an annual charge, it will be calculated more frequently and may be taken monthly or quarterly.


Platform charges for tax wrappers
Some platforms will charge separately for ISAs or personal pensions. Again, these will either be fixed fees, or a percentage of the assets under management.


There are various charges associated with buying and selling investments. There may be dealing fees for buying and selling shares, exchange traded funds (ETFs) or investment trusts. These will often be in the form of a one-off transaction fee every time you make a trade. It may be labelled as dealing costs, trading commission or similar. If you're making regular investments in shares, these are the charges you need to look out for.
If you use collective investments, there will also be charges for the investment itself. For actively managed collective investments such as open-ended investment companies (OEICs) or investment trusts, the fund manager will often levy an annual charge of around 0.65% to 0.75%. ETFs and passive funds will usually be cheaper.


There may also be charges for transferring investments to a different platform ('exit charges') or to receive paper statements if that's something important to you. These may not be immediately obvious, so it's often worth checking in advance.
While these are the four main types of charges, there may be other associated costs. Currency costs can mount up, for example, if you're planning to invest globally. If this is your intention, it's worth checking whether you can invest in the local currency as this may save you expensive exchange rate charges (or FX fees).
Overall, the message is that you need to be clear on what you're paying for and what you get for that. The cheapest platform may not be the best option, but it's important to find a platform that gives you good value for your preferred approach to investing.
With the Fineco platform you can upgrade your investing to pay simple, transparent charges for the services you use. You can also invest directly in more than 20 local .
Information or views expressed should not be taken as any kind of recommendation or forecast. All trading involves risks, losses can exceed deposits.
CFDs are complex instruments and come with a high risk of losing money rapidly due to leverage. 63.13 % of retail investor accounts lose money when trading CFDs with this provider. You should consider whether you understand how CFDs work and whether you can afford to take the high risk of losing your money.
Before trading CFDs, please read carefully the Key Information Documents (KIDs) available on the website finecobank.co.uk
Fineco Newsroom is a compilation of articles written by our editorial partners. Fineco is not responsible for an article's content and its accuracy nor for the information contained in the online articles linked.
These articles are provided for information only, these are not intended to be personal recommendations on financial instruments, products or financial strategies.
If you're looking for this kind of information or support, you should seek advice from a qualified investment advisor.
Some of the articles you will find on the Newsroom feature data and information from past years. As per the very nature of the content we feature in this section of our website, some pieces of information provided might be not up to date and reliable anymore.
This advertising message is for promotional purposes only. To view all the terms and conditions for the advertised services, please refer to the fact sheets and documentation required under current regulations. All services require the client to open a Fineco current account. All products and services offered are dedicated to Fineco account.