Top strategies for Forex traders
Content by Fineco's partner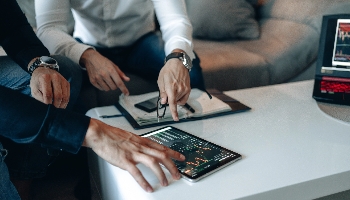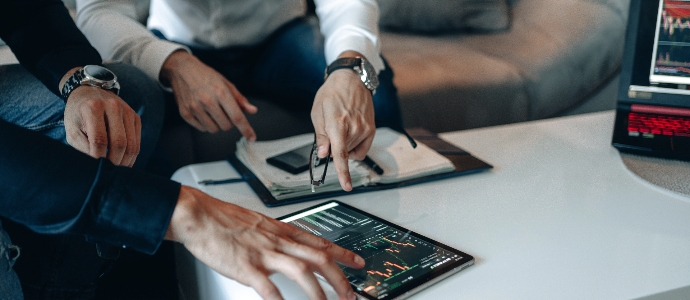 To start investing in the currency market it is essential to know forex trading strategies. Find out what the best forex trading strategies are.
Forex trading strategiesforex trading basicsforex day trading strategies
To start investing in the currency market it is essential to know forex trading strategies. Having a plan allows you to trade responsibly by managing risk well and choosing investments that suit your risk profile and goals.
Of course, before starting out, you need to learn the basics of forex trading and master a number of essential skills such as technical analysis and fundamental analysis. From there you can assess the best Forex trading strategies to invest in currency pairs effectively and in line with your investment needs.
Forex scalping strategies
Forex scalping strategies consist of very short-term, low-margin trades that are opened and closed within the same day. The idea is to execute a high volume of trades seeking small but many profits.
Quantity is preferred over quality by trading at high frequency to take advantage of currency pairs' smallest movements. If you're interested in scalping you need to choose an intermediary that charges low commissions so that the costs of your trades don't affect your margin too much.
Forex day trading strategies: trend following
If you choose to day trade, one strategy to consider is trend following. This approach is based on the use of technical analysis to identify market trends, so traders can open long or short positions depending on the market's direction. The trading strategy of trend following therefore needs an element of forecasting, trying to understand how currency pairs will move.
You'll need to be aware of and use certain trading indicators such as the relative strength index (RSI) and moving averages, as they will help you to identify price trends. You also need to have an appropriate risk strategy to allow for any unforeseen events and minimise your potential for losses due to any lapses of judgement or unexpected market movements.
Best Forex trading strategies: breakout trading
Many Forex traders use a breakout trading strategy. The idea behind this strategy is to open a position before a moment of expected market volatility, taking advantage of the greater investment opportunities available during these periods of high price fluctuations.
Your goal is to place your order before the new trend takes off. You don't want to wait for the trend to be established but try to anticipate it, to increase the potential profits of your trade in the face of higher risks. It's important to set up a stop loss order to protect yourself, usually at the consolidated market price's breaking point.
News trading strategies: fundamental analysis
Whereas the previous strategies mainly require the use of technical analysis, news trading strategies mainly use fundamental analysis. The approach is based on opening positions depending on information and indications, for example a macroeconomic fact or a geopolitical event.
This works because specific events can happen which influence the movements of Forex currency pairs, leading to sudden trends. Examples include a country's general election, conflicts like the one between Ukraine and Russia, or a central bank such as the Bank of England raising interest rates.
Forex momentum trading strategy
A trend is characterised not only by a price's direction, but also by the intensity of the upward or downward movement. This intensity aspect is exploited in momentum trading. In this strategy, a trader decides to invest in a price trend based on the strength of the trend, as it serves as confirmation that the trend could continue its momentum.
Momentum traders don't open their positions when a trend first forms, but only when there is evidence that it is a strong trend, whether it's bullish or bearish. To do this successfully it's crucial to use trading indicators and establish how much and what confirmation you need from these need before investing.
Swing trading strategy as an alternative to day trading
Not all traders open and close positions on the same day (day trade). Forex trading strategies can include swing trading. This is about taking advantage of medium-length price movements, so those trends that may last a few days or a few weeks. As an approach, it's halfway between day trading and much longer-term position trading.
You need to apply technical analysis and fundamental analysis to use a Forex swing trading strategy. That's because you need to study and evaluate historical price movements and macroeconomic factors as well as know what's happening in the news. Holding positions for longer also involves taking greater risk, so when following a swing trading strategy you should always set stop losses and take profits to protect your capital.
Information or views expressed should not be taken as any kind of recommendation or forecast. All trading involves risks, losses can exceed deposits.
CFDs are complex instruments and come with a high risk of losing money rapidly due to leverage. 62.02% of retail investor accounts lose money when trading CFDs with this provider. You should consider whether you understand how CFDs work and whether you can afford to take the high risk of losing your money.
Before trading CFDs, please read carefully the Key Information Documents (KIDs) available on the website finecobank.co.uk
Fineco Newsroom is a compilation of articles written by our editorial partners. Fineco is not responsible for an article's content and its accuracy nor for the information contained in the online articles linked.
These articles are provided for information only, these are not intended to be personal recommendations on financial instruments, products or financial strategies.
If you're looking for this kind of information or support, you should seek advice from a qualified investment advisor.
Some of the articles you will find on the Newsroom feature data and information from past years. As per the very nature of the content we feature in this section of our website, some pieces of information provided might be not up to date and reliable anymore.
This advertising message is for promotional purposes only. To view all the terms and conditions for the advertised services, please refer to the fact sheets and documentation required under current regulations. All services require the client to open a Fineco current account. All products and services offered are dedicated to Fineco account.