The best food industry investments for 2022
Content by Fineco's partner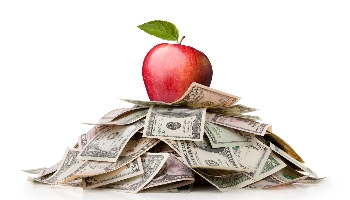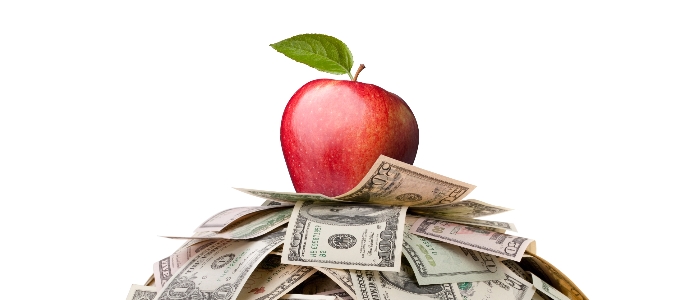 Best food industry investmentWhat food companies should I invest inEmerging markets
The 4 best food stocks to invest in for 2022
Despite supply-chain issues and manufacturing challenges caused by the fallout from the COVID-19 pandemic, investors would be well-advised to consider investments in the food industry worldwide. Here are the top stock picks for the food industry.
Industrias Bachoco, S.A.B. de C.V.
Industrias Bachoco is an easy pick as a top food industry investment. Bachoco, one of the largest poultry producers in Mexico (and in the world), is a small-cap company that is part of the Robinson Bours family trust, the family trust of one of Mexico's wealthiest families. IBA has rebounded well from the woes of the pandemic and has avoided the continuing struggles of other poultry producers.
During its worst quarter of last year (and all time), Q2 2021, it didn't even post a loss, and broke even instead, which highlights the resilience of the business. Currently, the company is trading at less than 9x price-to-earnings, has nearly 8 times more cash on hand than outstanding debt, and trades at book value. It pays a 2% dividend, and its payout ratio is only 17%, showing great room for dividend increases in the coming years. One analyst called it "one of North America's cheapest stocks", and based on the numbers, it's hard to disagree.
Sanderson Farms, Inc.
Sanderson farms is a U.S. poultry producer, and a slightly unusual choice for this list as just last month, shareholders nearly unanimously voted in favour of accepting a buyout bid by another company, Cargill and Continental Grain, to take the company private.
While betting on mergers and acquisitions is somewhat risky, the SAFM acquisition appears less risky than most as it is priced attractively as both an arbitrage opportunity and as a standalone investment if the acquisition falls through.
The acquisition price of $203 USD/share represents an 8.5% return on investment based on the current price of $187/share, but even if the acquisition fails, SAFM has a forward price-to-earnings of 10x, revenue growth of 23% year-over-year, a dividend yield of 1% with a payout ratio of less than 10% and strong continued growth prospects.
It is a small wonder that it has become an acquisition target and will likely continue to be one in the future if there is no merger.
Adecoagro, S.A.
Adecoagro is a South American food manufacturing and renewable energy company with operations in producing rice, sugar, ethanol, dairy products, health snacks, biogas, renewable energy and more.
It is a smaller company with a market cap of only a little over $1 billion, but its stellar past growth and excellent growth prospects make it a highly desirable long-term investment. The company currently trades at less than 6x forward price-to-earnings and has recently pledged to start issuing a semiannual dividend in 2022 of at least 40% of adjusted free cash while continuing share buybacks that have occurred this year as part of a consolidation process. Adecoagro's farmland portfolio, in the context of worldwide arable land quantity shrinking, is only increasing in value, and its impressive product and segment diversification are a hedge for investors against poor performance of any individual one at a given time.
Albertsons Companies, Inc.
Albertsons is a large-cap supermarket and drug store company in the United States, with 2,277 stores of various names throughout the U.S. The advantage Albertsons seems to have over its competitors is not only brand diversification, but sheer efficiency: the company has a gross profit margin on revenues of $70 billion annually of nearly 30%, beating all its larger competitors, which include Kroger, Walmart and Costco.
It trades at a rather modest 13.5x forward price-to-earnings, has a slight 1.2% dividend yield, and intends to use its recent IPO to accelerate its growth.
Recently, the company's stock price has only just recovered from a slide after its rating was downgraded by J.P. Morgan, and thus the stock has unusually high short interest at around 16%. Investors may want to "ladder-in" to a position rather than immediately make a large entry until the price stabilizes and the company's ability to fulfil its growth ambitions becomes clear.
Information or views expressed should not be taken as any kind of recommendation or forecast. All trading involves risks, losses can exceed deposits.
CFDs are complex instruments and come with a high risk of losing money rapidly due to leverage. 63.13 % of retail investor accounts lose money when trading CFDs with this provider. You should consider whether you understand how CFDs work and whether you can afford to take the high risk of losing your money.
Before trading CFDs, please read carefully the Key Information Documents (KIDs) available on the website finecobank.co.uk
Fineco Newsroom is a compilation of articles written by our editorial partners. Fineco is not responsible for an article's content and its accuracy nor for the information contained in the online articles linked.
These articles are provided for information only, these are not intended to be personal recommendations on financial instruments, products or financial strategies.
If you're looking for this kind of information or support, you should seek advice from a qualified investment advisor.
Some of the articles you will find on the Newsroom feature data and information from past years. As per the very nature of the content we feature in this section of our website, some pieces of information provided might be not up to date and reliable anymore.
This advertising message is for promotional purposes only. To view all the terms and conditions for the advertised services, please refer to the fact sheets and documentation required under current regulations. All services require the client to open a Fineco current account. All products and services offered are dedicated to Fineco account.