Socially responsible investing: the S in ESG
Content by Fineco's partner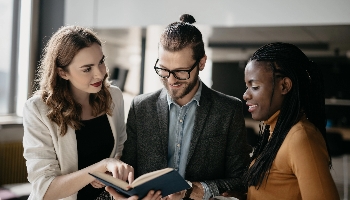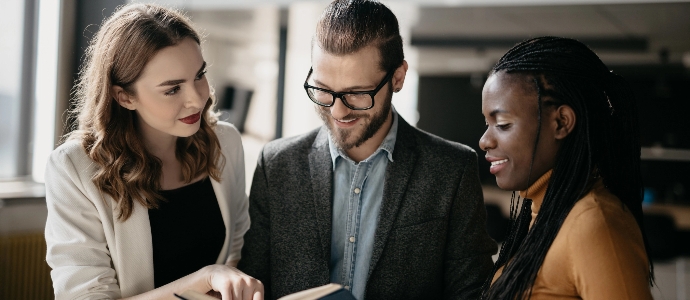 This second article in our short series looks at socially responsible investing. How a company treats its staff, stakeholders, suppliers and surrounding community can make a big difference to how it performs. It's a broad area with lots to think about.
S in ESGSocially responsible investingESG strategyESG stands forSustainable investing
Environmental issues may have grabbed headlines and focused the attention of policymakers in recent years, but the pandemic has also shone a light on social issues. Increasingly, how a company treats its staff, from employee safety to gender equality to living wages, is a barometer of its strength. Investors are taking note. In this second article of our short series for those wanting to better understand what ESG stands for we look at the S in ESG, socially responsible investing. You might also see it referred to as sustainable investing.
Social investing has many parts and is less tightly defined than environmental factors tend to be
There will be areas relating to the workforce – such as diversity and inclusion, fair wages, health and safety or culture and behaviour. Companies that manage this successfully should be able to build a stronger and more cohesive workforce, attract talented individuals, and manage reputational risks more effectively. There will also be issues relating to a firm's supply chain – is there evidence of modern slavery, for example, or human rights transgressions? Businesses also need to make sure their products and services do not have a difficult social impact.
A company's reputation and its 'license to operate' will increasingly depend on the way it handles these issues. For example, there have been high profile problems for the technology sector, with increased scrutiny on the social harms of sites such as Facebook, Instagram and Snapchat. Lawsuits have sought to bring social media companies to account and uncover the algorithms that drive engagement. Technology firms have been forced to bring in more content moderation or face large-scale fines and shutdowns.
Across society, there has been a broader recognition of the importance of social factors
Black Lives Matter, for example, highlighted the problems of diversity and inclusion in many workplaces. The pandemic brought a far greater focus from corporates on wellbeing, and their role in keeping their staff happy and engaged. A greater focus on supply chains has also helped to expose poor labour conditions. In the UK, fashion retailer in 2020. Its reputation has struggled to recover.
A Harvard Law School report, written by Jonathan Neilan, Peter Reilly, and Glenn Fitzpatrick at around the time of the Boohoo scandal said: "Factors relating to 'S' are now among the most pressing issues for companies globally…Entire sectors of the economy, and not just the weakest players, are facing a stark and uncertain future. We believe now, more than ever, that a company's reputation—its 'licence to operate'—will be a function of how it engages and manages it stakeholders through this crisis; and how it communicates that responsibility—the 'S'—to its stakeholders in a clear and transparent way."
Social factors can play several important roles for a business
First and foremost, social measurement is a risk management tool. By managing social factors, companies can avoid reputational risks, or risks in their supply chains. They avoid being on the front page of the Financial Times because journalists have uncovered their use of sweat shops or because their gender pay gap is the worst in their sector. Social practices have also become a barometer for corporate culture. Where companies have a strong, shared culture across the organisation, social practices tend to be strong. Where a culture is poor, social measures tend to follow the same pattern.
It can also be a tool to create self-sustaining growth. Companies with strong ESG and particularly social credentials are at a significant advantage when hiring staff, for example. This is particularly important in firms that rely on intellectual property, such as in the technology sector. Businesses that can demonstrate that they are being run sustainably for the future and are in tune with their clients and stakeholders will be in a far better position to generate long-term growth. At its heart is a recognition that decision-making should not be concentrated in individuals that all think the same.
The Federated Hermes report 'ESG investing: how Covid-19 accelerated the social awakening', showed that the 'social premium' – the extent to which companies with strong social characteristics outperform those without them – delivered 17bps per month in additional returns. Other social factors can also make a difference. For example, S&P Global Market Intelligence found evidence that companies run by female CEOs were more profitable than those run by their male peers.
Socially responsible investing is more difficult to measure than, say, carbon emissions but it is improving
The EU has launched a draft social taxonomy. This classifies the economic activities that contribute to social goals in the EU and represents a common code for investors. This gives a framework for companies to report social metrics and measure progress, making it easier for investors to hold them to account. Equally, the UN's sustainable development goals include a range of social goals that businesses can use for benchmarking.
There are relatively few direct investment options for investors who want to pursue social goals. In general, social criteria are included as part of a generalist ESG fund strategy. Investors will need to examine investment managers' record on social issues to ensure they are holding companies to account. Fund managers will usually list these engagements on their websites.
Regulators are developing new frameworks for measuring and reporting on social issues. It is likely to become every bit as important as environmental issues for companies, helping them grow sustainably for the long-term.
With the Fineco trading and investing platform you can choose from a range of thousands of instruments from over 26 global markets. Fineco Bank currently features in the FTSE4GOOD index and the S&P Global 1200 ESG index.
Information or views expressed should not be taken as any kind of recommendation or forecast. All trading involves risks, losses can exceed deposits.
CFDs are complex instruments and come with a high risk of losing money rapidly due to leverage. 62.02% of retail investor accounts lose money when trading CFDs with this provider. You should consider whether you understand how CFDs work and whether you can afford to take the high risk of losing your money.
Before trading CFDs, please read carefully the Key Information Documents (KIDs) available on the website finecobank.co.uk
Fineco Newsroom is a compilation of articles written by our editorial partners. Fineco is not responsible for an article's content and its accuracy nor for the information contained in the online articles linked.
These articles are provided for information only, these are not intended to be personal recommendations on financial instruments, products or financial strategies.
If you're looking for this kind of information or support, you should seek advice from a qualified investment advisor.
Some of the articles you will find on the Newsroom feature data and information from past years. As per the very nature of the content we feature in this section of our website, some pieces of information provided might be not up to date and reliable anymore.
This advertising message is for promotional purposes only. To view all the terms and conditions for the advertised services, please refer to the fact sheets and documentation required under current regulations. All services require the client to open a Fineco current account. All products and services offered are dedicated to Fineco account.