Ethical investing guide: how to research ESG investments
Content by Fineco's partner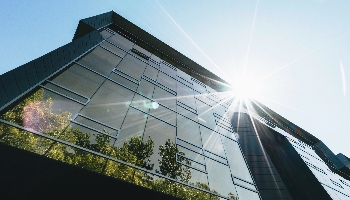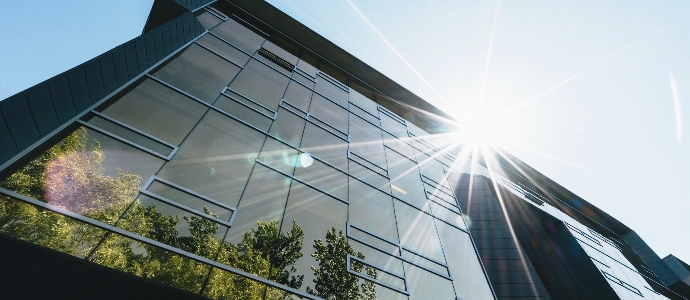 There are more sustainable investment options than ever. But how to tell genuine ESG from greenwashing? Increased regulatory clarity, tools and ethical investing guides can help, letting you invest with greater confidence that you're doing good with your money.
Ethical investing guideBest ethical investmentsESG greenwashingSustainable investmentImpact investing
Investment groups have got wise to the power of the 'ESG' label, and the fund flows it can bring. However, until recently, there had been little consensus on what that means in practice. This made it difficult for investors who wanted to make sure their investments match their values. Now, labelling is improving and investors can increasingly make more informed decisions on their ESG options.
An initial lack of clarity led to problems with ESG, greenwashing being just one
While the impetus behind the sustainable investing movement is to be applauded, it has come with some teething problems. Without clear definitions on the parameters and language of responsible investing, fund managers and investors have had to feel their way.
Looming in the background are persistent concerns over 'greenwashing' - companies and investment managers inflating their environmental credentials to appeal to green investors. There is also considerable debate on what 'good' looks like – is Tesla a hero for pioneering electric cars, or a villain for the carbon emissions in its supply chain? This has made ESG analysis difficult for investors.
For some time, responsible investing was an alphabet soup of acronyms and jargon
Was an investment ethical? Exclusionary? Did it integrate ESG? There were multiple different approaches and investors couldn't always be sure what they were getting. However, some general consensus has now emerged on the basic levels of sustainable investing.
Fund research group Defaqto says investors can view sustainable investing as four levels of a pyramid. At the bottom, is ESG integration.
A consensus is also forming around definitions and fund labelling and disclosure requirements
The EU has led the way with its category 8 and 9 funds. Category 8 funds are ESG-focused funds, while category 9 funds are closer to impact investment funds. In the UK, the FCA has proposed a range of fund labels - "sustainable focus", "sustainable improvers" and "sustainable impact" as part of the incoming Sustainable Disclosure Requirements (SDR).
The EU has also brought in an environmental taxonomy, which is designed to bring some standardisation to the terms used within sustainable investment. There is also a draft social taxonomy, which is going through the approval process. Other regulators around the world are bringing in similar initiatives. This is helping to build a framework for companies to measure and report on ESG issues, and for fund managers to hold them to account.
The UN's Sustainable Development Goals have also been important in building a common purpose and language around sustainable investment. These include social targets, such as high quality education, good health and wellbeing and reduced inequalities, but also environmental goals, such as responsible consumption and production or climate action.
For investors, rating agencies now provide a range of tools to measure the sustainability credentials of different companies and funds
For example, MSCI has ESG ratings for each company, labelling them laggard, average or leader. It also has ESG indices, which weight different companies according to certain ESG criteria. Morningstar has its Sustainalytics, which assigns each company an ESG risk rating. These can save investors considerable research time. Those who want to do it themselves will need to look at individual research groups to pick up data on key factors such as plastic pollution, or carbon emissions.
Morningstar also has fund level sustainability ratings, which can help investors pick suitable funds. And there is an increasing number of multi-asset sustainable options which provide a one-stop shop for ESG investment. Groups such as Fidelity, M&G, Baillie Gifford and JP Morgan Asset Management have all built sustainable multi-asset options. There are an increasing number of bond and property funds that now have sustainable characteristics too, so it is becoming easier to build a fully diversified responsible portfolio.
It can be worth looking at the strength of a fund group's ESG resources and the type of engagement they have with companies. This should all be freely available on their websites. It will give a clear indication as to whether a fund group's ESG credentials are as strong as they say they are.
When researching the best ethical investments, it is important not to ignore the usual characteristics of a good fund. Like any other investment, ESG options must be appropriate to the investor's goals, personal circumstances and attitude to risk. Investors also need to be assured that the fund manager is a capable stockpicker and can generate strong returns.
The Fineco platform gives you access to investment instruments from across 26 global markets, including sustainable options. You can access them all through a single multi-currency account with low, transparent pricing.
Information or views expressed should not be taken as any kind of recommendation or forecast. All trading involves risks, losses can exceed deposits.
CFDs are complex instruments and come with a high risk of losing money rapidly due to leverage. 62.02% of retail investor accounts lose money when trading CFDs with this provider. You should consider whether you understand how CFDs work and whether you can afford to take the high risk of losing your money.
Before trading CFDs, please read carefully the Key Information Documents (KIDs) available on the website finecobank.co.uk
Fineco Newsroom is a compilation of articles written by our editorial partners. Fineco is not responsible for an article's content and its accuracy nor for the information contained in the online articles linked.
These articles are provided for information only, these are not intended to be personal recommendations on financial instruments, products or financial strategies.
If you're looking for this kind of information or support, you should seek advice from a qualified investment advisor.
Some of the articles you will find on the Newsroom feature data and information from past years. As per the very nature of the content we feature in this section of our website, some pieces of information provided might be not up to date and reliable anymore.
This advertising message is for promotional purposes only. To view all the terms and conditions for the advertised services, please refer to the fact sheets and documentation required under current regulations. All services require the client to open a Fineco current account. All products and services offered are dedicated to Fineco account.