Content by Fineco's partner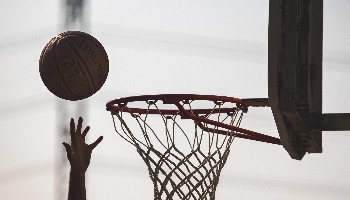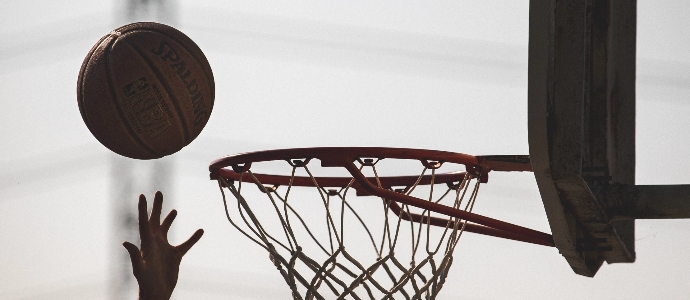 Premium Bonds: what they are, how they work, and their pros and cons. Read the complete guide on Premium Bonds by Fineco's Newsroom.
What are Premium BondsPremium Bonds UKNational Saving Premium Bond
Premium Bonds: the definitive guide
Bonds are debt securities issued by a state or an agency listed on the stock exchange. They are essential tools in creating a diverse investment portfolio as they help better manage risk and balance other investments with a higher risk level, such as shares.
UK premium bonds are a slightly different product than traditional bonds. They don't offer returns and dividends, but they do allow you to participate in a series of monthly draws with tax-free cash prizes.
They are very popular investment products in the UK; in fact, over 21 million people have them, for a cumulative value of around 114 billion pounds. Here's how premium bonds work, how to buy them, and whether you can consider them a good investment.
What are premium bonds, and how do they work?
Premium bonds are investment tools issued by National Savings and Investments (NS&I). It is a state-owned bank backed by HM Treasury, the only banking institute in the UK supported by a government department.
As well as premium bonds, NS&I also offers other investment products such as Cash ISAs, income bonds and guaranteed equity bonds. These investments are secure as they are guaranteed by the state, and all products are geared towards user savings.
National Saving premium bonds are also secure investments; in fact, they are investment products regulated by the Financial Conduct Authority (FCA). They are an alternative to a savings account and they also allow you to win cash prizes every month.
The amount invested in premium bonds allows you to receive a code for each £1; therefore, if you invest £1,000 you receive 1,000 codes, each of which allows you to win a prize. In any case, the chances of winning are very low, in fact most people only win small prizes.
What are the prize amounts for premium bonds?
The prize amount offered for premium bonds ranges from a minimum of £25 up to a maximum of £1million. Each month, two cash prizes of £1million and six cash prizes of £100,000 are drawn.
What are the monthly premium bond prizes? Each draw includes various cash prizes granted by NS&I to premium bond holders:
£ 25
£ 50
£ 100
£ 500
£ 1.000
£ 5.000
£ 10.000
£ 25.000
£ 50.000
£ 100.000
£ 1.000.000
Premium bonds don't offer interest; therefore, they don't allow for any type of return like traditional bonds do. The only possible earnings are the cash prizes. Those who don't win anything don't receive any return from the premium bonds, just the security of the invested capital.
How much to invest in premium bonds, and how to buy them?
The minimum investment for premium bonds is £25, whereas the maximum amount is £50,000. Premium bonds can be bought online via the NS&I website, you just need to register and buy these investment products.
Alternatively, you can buy premium bonds over the phone by calling 08085 007 007. You can buy premium bonds yourself; you just need to be at least 16 years old. Otherwise, you can buy premium bonds for other people as well, for example, a child or grandchild.
What day are premium bonds drawn?
Premium bond cash prizes are drawn each month, on the first working day of the month. For each £1 invested, you receive a unique number. With each code you can win a prize, so the more money you invest in premium bonds, the higher your chance of winning.
Premium bonds can also be sold at any time directly online, by cashing the sum or closing the investment without added costs or penalties. Should you win, the prize will be accredited to your account, you just need to wait three working days to receive the prize amount.
The prizes are tax-exempt as tax isn't applied to capital gains or to income. According to NS&I, premium bonds have an average rate of 1%, although those who win nothing don't receive a return.
Are premium bonds a good investment?
The advantages of premium bonds are the tax-free prize payments, the security of invested capital and the ease of access to your savings. The money is always available as you are able to withdraw it at any time. As well as this, you can manage your investment online easily and quickly.
Nevertheless, they are not a classic investment as they don't offer a return. It is more like gambling, similar to buying lottery tickets. Furthermore, the chances of winning are very low, especially for the bigger prizes.
Premium bonds can be a good solution for those with extra savings that don't want to invest in other financial instruments for the time being. However, you must be aware that:
Premium bonds don't offer a guaranteed return
They don't pay out regular interest
Inflation can reduce the value of invested savings
If you're looking for better alternatives, with Fineco's regular investment plans you can start to invest automatically from as little as £50 a month in funds or ETFs. They are investments suitable for everyone, without hidden costs or transfer fees, to invest gradually in a personalised way.
Information or views expressed should not be taken as any kind of recommendation or forecast. All trading involves risks, losses can exceed deposits.
CFDs are complex instruments and come with a high risk of losing money rapidly due to leverage. 62.02% of retail investor accounts lose money when trading CFDs with this provider. You should consider whether you understand how CFDs work and whether you can afford to take the high risk of losing your money.
Before trading CFDs, please read carefully the Key Information Documents (KIDs) available on the website finecobank.co.uk
Fineco Newsroom is a compilation of articles written by our editorial partners. Fineco is not responsible for an article's content and its accuracy nor for the information contained in the online articles linked.
These articles are provided for information only, these are not intended to be personal recommendations on financial instruments, products or financial strategies.
If you're looking for this kind of information or support, you should seek advice from a qualified investment advisor.
Some of the articles you will find on the Newsroom feature data and information from past years. As per the very nature of the content we feature in this section of our website, some pieces of information provided might be not up to date and reliable anymore.
This advertising message is for promotional purposes only. To view all the terms and conditions for the advertised services, please refer to the fact sheets and documentation required under current regulations. All services require the client to open a Fineco current account. All products and services offered are dedicated to Fineco account.