Content by Fineco's partner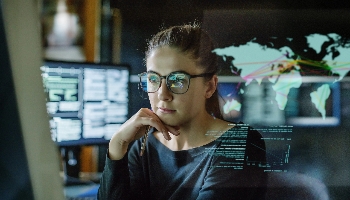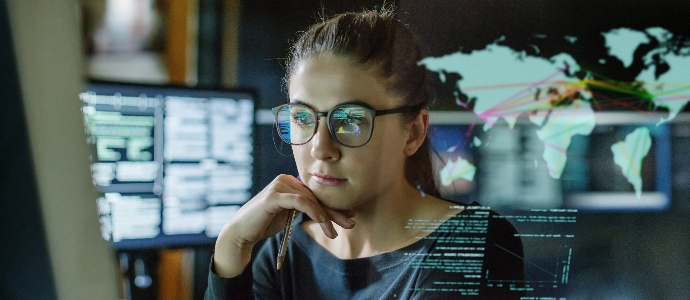 what is the safest way to trade online
Online tradingIs online trading safe?Trading
What is the safest way to trade online?
Despite dramatized portrayals of hackers and heists in the media, online trading apps are generally safe for investors—as safe as offline trading and probably more secure than many of the online transactions you do without a second thought. Brokerage firms implement strict security measures—they have an extremely high stake in making sure your information stays safe because failing could put them out of business.
Online trading is safe overall, but any human endeavor involves at least a minimal amount of risk. This article lays out some potential risks of online trading and the steps you can take to minimize them.
Security threats in online trading
Most external dangers in online trading have to do with attempts to steal your personal information, known as identity theft. These attacks usually use sophisticated digital strategies such as viruses, data breaches, or phishing (where the malicious party poses as a reputable person or entity to gain access to your information). All reputable brokers will have effective measures in place to counter these threats, rendering them rare. But you yourself can take several steps to reduce your risk and protect your identity and assets:
Use and update antivirus software. You should really put this precaution in place for any online transactions, trading or otherwise. A good antivirus software can catch and repel attacks before they affect your computer or money;
Use a password that is hard to trace back to you and that you don't use on any other website or account. You can use a password manager automation for this step to make it more convenient;
Log out of your account when you are done with your session and avoid leaving it open on your screen.
Use a reputable company
While the steps you can take to increase your digital security are crucial, making sure you chose a reputable brokerage firm is perhaps the single most important way you can ensure the security of your online trading activities. Brokers must be licensed to operate so check with the financial regulator to make sure they are on the list of approved entities. Also, if a broker is recommended on a reputable website, it is much less likely to be a scam or have sub-par security features.
You should also look into your potential broker's security measures, which are usually published on its website. A highly secure platform should have two-step authentication, which means that in addition to logging in with a password, you have to provide additional verification by phone or email. The platform should also have automatic logouts for inactivity so your account cannot unwittingly be left open for long periods of time. A secure broker will send and receive information using high-end encryption, such as 128-bit encryption, which is virtually impossible to crack. They should also have an SSL (Secure Socket Layer) certificate on their website. You can tell if SSL is being used by the padlock or key icon in the browser, which means information is being exchanged in a secure way.
Know your own limits
The true risks of trading often come from traders themselves. Online trading seems easy and is more accessible than ever, so you might be lured into invest more than you can afford to lose. Some traders have success with a few trades on a practice account, then promptly apply overly broad conclusions to real-world trade, to disastrous effect.
To avoid these pitfalls and protect your assets, focus on the quality of your trades rather than turnover to drive down commissions. Be skeptical of get-rich-fast schemes and hot stocks and remember that there is always risk involved. Have an emergency fund, educate yourself about trading, and diversify your investments and trades.
If you take precautions against digital threats, verify your broker's legitimacy, and take a prudent approach toward trades, you can minimize safety risks and enjoy the ease and potential profitability of online trading.
Information or views expressed should not be taken as any kind of recommendation or forecast. All trading involves risks, losses can exceed deposits.
CFDs are complex instruments and come with a high risk of losing money rapidly due to leverage. 63.13 % of retail investor accounts lose money when trading CFDs with this provider. You should consider whether you understand how CFDs work and whether you can afford to take the high risk of losing your money.
Before trading CFDs, please read carefully the Key Information Documents (KIDs) available on the website finecobank.co.uk
Fineco Newsroom is a compilation of articles written by our editorial partners. Fineco is not responsible for an article's content and its accuracy nor for the information contained in the online articles linked.
These articles are provided for information only, these are not intended to be personal recommendations on financial instruments, products or financial strategies.
If you're looking for this kind of information or support, you should seek advice from a qualified investment advisor.
Some of the articles you will find on the Newsroom feature data and information from past years. As per the very nature of the content we feature in this section of our website, some pieces of information provided might be not up to date and reliable anymore.
This advertising message is for promotional purposes only. To view all the terms and conditions for the advertised services, please refer to the fact sheets and documentation required under current regulations. All services require the client to open a Fineco current account. All products and services offered are dedicated to Fineco account.