Is bitcoin the future of currency?
Content by Fineco's partner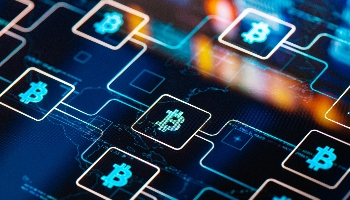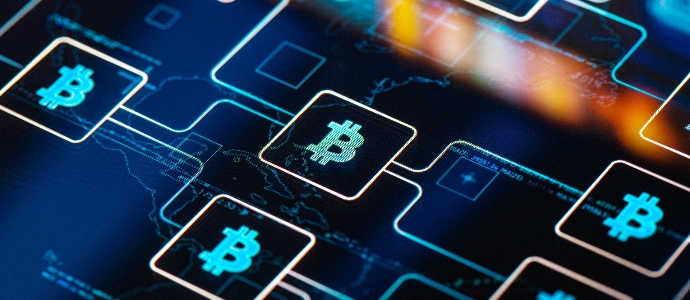 BitcoinIs bitcoin the future o currencyInvesting
Is Bitcoin the future of money?
Thanks to its amazing potential, for many Bitcoin is the future of currency. It is a well-known and valued cryptocurrency that considerably increased in value in the first months of 2021. Is Bitcoin the future of money? Find out in this article.
Cryptocurrency and blockchains
After the financial crisis of 2008, cryptocurrencies enjoyed notable success, presenting themselves in the market world as the new way to give and receive guarantees in financial transactions. This type of digital currency works thanks to blockchain technology and cryptography.
Cryptocurrency allows users to execute secure and protected payments anywhere in the world and this is the main reason why bigger companies are looking for ways to take full advantage of it. Thanks to this, cryptocurrency is emerging rapidly. More and more people are using it for the advantages it offers compared to the traditional banking system.
These are the main characteristics of cryptocurrency:
It cannot be counterfeited, unlike banknotes;
A crypto transaction cannot be cancelled;
The entire transaction is anonymous, for both the sender and the receiver and their personal and financial data;
Cryptocurrency accounts are controlled and managed exclusively by the users themselves.
Is Bitcoin the future of money?
Before Bitcoin's launch, there were other attempts to release a digital currency, but without much success. Satoshi's Bitcoin, on the other hand, was accepted by various companies that handle retail sales, and today it has become very important. The best companies in the sector have understood Bitcoin's potential as a payment method.
The e-commerce, having a global distribution system, found Bitcoin to be an ideal payment method because it is universal and can be used by various countries. Bitcoin is a cryptocurrency that works like a peer-to-peer network, free from the control of individuals or institutions. As well as this, it cannot be printed, and its quantity is very limited as it is not possible to create more than 21 million bitcoins.
But how do you get Bitcoins? The easiest way is to buy them, or they can be obtained directly from other people via a marketplace. They can be exchanged for cash, credit or debit card transfers or with other cryptocurrencies. To get them, you need a specific wallet, of which there are many kinds, although the most used ones are online versions and software versions that are stored in your own computer's hard disk.
What is the future of Bitcoin?
In view of this, it's natural to ask oneself what the future of Bitcoin is. The financial sector hasn't completely adopted Bitcoin, but its effect has been felt strongly in the banking world. Even on a regulatory level, great strides are being made towards cryptocurrencies. In short, everything is moving in favour of Bitcoin, also in terms of investments.
In conclusion, we can say that Bitcoin has a good chance of becoming the currency of the future. The world is changing at a faster pace, and there has been a change in the investment preferences of investors. They are extending their portfolios towards new investment routes, and Bitcoin may be a road to take.
Information or views expressed should not be taken as any kind of recommendation or forecast. All trading involves risks, losses can exceed deposits.
CFDs are complex instruments and come with a high risk of losing money rapidly due to leverage. 63.13 % of retail investor accounts lose money when trading CFDs with this provider. You should consider whether you understand how CFDs work and whether you can afford to take the high risk of losing your money.
Before trading CFDs, please read carefully the Key Information Documents (KIDs) available on the website finecobank.co.uk
Fineco Newsroom is a compilation of articles written by our editorial partners. Fineco is not responsible for an article's content and its accuracy nor for the information contained in the online articles linked.
These articles are provided for information only, these are not intended to be personal recommendations on financial instruments, products or financial strategies.
If you're looking for this kind of information or support, you should seek advice from a qualified investment advisor.
Some of the articles you will find on the Newsroom feature data and information from past years. As per the very nature of the content we feature in this section of our website, some pieces of information provided might be not up to date and reliable anymore.
This advertising message is for promotional purposes only. To view all the terms and conditions for the advertised services, please refer to the fact sheets and documentation required under current regulations. All services require the client to open a Fineco current account. All products and services offered are dedicated to Fineco account.