Is art investment a good idea?
Content by Fineco's partner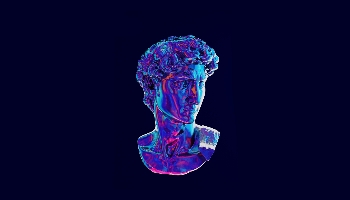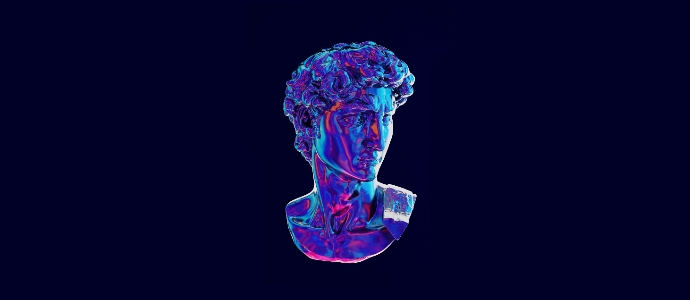 Why should you invest in art? Discover on Fineco Newsroom how to invest in art and which are the best art investments for 2022.
Art investmentHow to invest in artInvesting
How to invest in art: a practical guide
From a financial perspective, investing in art can be part of an intelligent diversification strategy since art prices usually move independently of stocks and bonds. But since art is a relatively illiquid asset (meaning it is hard to immediately convert into cash), and since many forms of art investments are very risky, investing in the art should not be the centrepiece of, say, a retirement savings portfolio.
Read on to find out when art is a good investment, whether investing in art is profitable, and how to go about investing in art, as well as current trends in art investing.
An overview of art as an asset
Anyone who wants to enter the world of art investing should have a general understanding of art's characteristics as an investment. First and foremost, art is highly illiquid. This means it cannot be readily turned into cash because there often isn't a large pool of ready buyers. The value of art can also be highly volatile as artists' fortunes rise and fall or trends come and go. With greater volatility comes greater risk.
Another salient feature of artwork is that it is a tangible asset (in most cases… see the discussion of NFTs below). This means it comes with costs that other investments, like securities, don't have, like transportation, maintenance, and even insurance. These costs should be factored in when considering a piece of art's overall investment returns.
Art often requires a large initial investment when compared to buying stock, for example, so investors will need more initial capital. Like any other asset, its price is influenced by supply and demand. The rarity of the piece (limited supply) coupled with its desirability among collectors, investors, and art enthusiasts (demand) are what determines its price and whether the piece will earn you a profit.
Strategies for art investing
Investors new to the art scene should evaluate the different strategic options for investing in art and pick the approach that best suits their goals and risk tolerance. There are three basic strategies:
Find up-and-coming artists and buy the original. This is the approach most people probably think of when they imagine art investing: you discover an unknown but brilliant artist, buy their work for pennies, and suddenly the artist becomes famous, and your piece is worth millions. While possible, this scenario is highly unlikely. You should expect more modest gains (assuming you have done extensive research and fully immersed yourself in the art world to identify good buys). The reality is that you might not be able to find a buyer for a piece when you go to sell, so pick artwork you enjoy for its own sake. This strategy has a high entry price and is high risk.
A much more conservative strategy would be to buy limited-edition copies. The most high-end versions of these prints are called giclées. They cost less, but they also have quite limited potential for returns since they don't have the novelty and rarity of the original. Reproductions, which are mass-made prints, will not hold their value at all. One advantage of a high-end print is they are likely to require less maintenance expenses than the original.
A final approach is blue chip art investments. These are works by very famous artists with highly stable value. Normally the capital needed to enter this market would be an insurmountable barrier for most, but the new trend of securitizing blue-chip art can make this approach more accessible.
Venues for buying and selling
Where do you go to put your art investing strategy into practice? Options include galleries, art fairs, auctions, or even cruise auctions (cruise ship experiences dedicated to buying and selling art). All of these venues will likely add a significant mark-up to their pieces, but they have the advantage of filtering out pieces with less recognition and upside potential.
Buyers and sellers are increasingly turning to the internet as a marketplace. During the COVID-19 Pandemic, many auctions shifted online, which actually increased demand by making art investing more accessible and bringing in more young buyers. You can use social media to identify rising stars in the art world and buy directly from artists on their websites. This way you circumvent intermediaries' mark-up, but you do have to have more knowledge and do more research into different pieces' value.
Best art investments today
The best art investments of 2022 include:
Non-fungible tokens (NFTs). This new trend uses blockchain technology to mint digital artwork so there is only one single, secured original. The NFT scene has exploded and made a select few million of dollars.
Street art. The street art scene is hot, with works from artists like Banksy being removed from walls and sold for staggering prices as physical works and NFTs.
Limited-edition prints, etchings, and lithographs are gaining in popularity, so demand is driving up prices.
Information or views expressed should not be taken as any kind of recommendation or forecast. All trading involves risks, losses can exceed deposits.
CFDs are complex instruments and come with a high risk of losing money rapidly due to leverage. 63.13 % of retail investor accounts lose money when trading CFDs with this provider. You should consider whether you understand how CFDs work and whether you can afford to take the high risk of losing your money.
Before trading CFDs, please read carefully the Key Information Documents (KIDs) available on the website finecobank.co.uk
Fineco Newsroom is a compilation of articles written by our editorial partners. Fineco is not responsible for an article's content and its accuracy nor for the information contained in the online articles linked.
These articles are provided for information only, these are not intended to be personal recommendations on financial instruments, products or financial strategies.
If you're looking for this kind of information or support, you should seek advice from a qualified investment advisor.
Some of the articles you will find on the Newsroom feature data and information from past years. As per the very nature of the content we feature in this section of our website, some pieces of information provided might be not up to date and reliable anymore.
This advertising message is for promotional purposes only. To view all the terms and conditions for the advertised services, please refer to the fact sheets and documentation required under current regulations. All services require the client to open a Fineco current account. All products and services offered are dedicated to Fineco account.