How do dividends work in the UK?
Content by Fineco's partner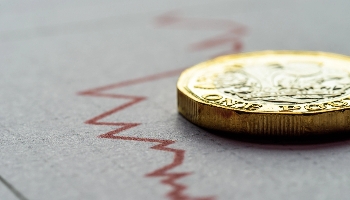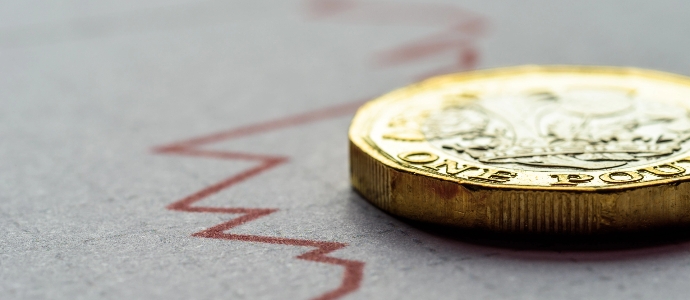 Do you own shares in a company that pays dividends? Learn more about how dividends work in the UK on Fineco's Newsroom.
DividendsHow do dividends work UKInvesting
How do dividends work in the UK: a summary
Investing in shares allows you to earn in two ways: making a profit when the value of a share exceeds the buying price, or when a listed company pays dividends. Obviously, not all companies on the stock market provide these payments; also, there are various mechanisms for how dividends are paid to shareholders.
In any case, to invest in shares in a conscious and informed manner, it is important to understand how dividends work in the UK, in order to be able to take advantage of the opportunities offered by companies that pay dividends. Here are some useful tips for investors to better understand how to use this instrument in their own investment strategies.
What are dividends?
Dividends are a payment made by companies listed on the stock exchange to their own shareholders, who in turn can choose to distribute a part of the profits to people and companies owning shares. The reasons that can lead a company to pay dividends vary, for example, to attract new investors by offering an added benefit.
Furthermore, paying dividends proves to the market that the company is sound and that business is growing, in so much as the company has financial resources that allow it to reward shareholders. The dividend amount is an important aspect, and this can increase or decrease over the years based on the company's performance. Obviously, this is a significant and important aspect for investors since a reduction in the dividend amount could indicate a difficult situation for the company. However, the dividend payment could also signal a difficult situation since the company could compensate a decrease in the value of shares by increasing the dividend amount.
How dividends work in the UK
How dividends work in the United Kingdom is fairly simple; it is, in fact, a payment determined by a company, based on the results obtained and its financial situation. The value of the dividend is indicated for every single share; therefore, the amount depends on the total number of shares held by an investor. Nevertheless, even a single share carries the right to receive a dividend.
Dividends can also influence the value of shares on the stock exchange. In fact, when a company declares that it will pay a dividend, the price of shares tends to increase or decrease. The announcement could push investors to buy more of the company's shares to receive a bigger payment, or to sell the shares due to being disappointed with the dividend amount.
In any case, companies listed on the stock exchange don't have to pay dividends, in fact, it's a choice that is made by the company's board of directors. In general, the companies that pay dividends are older ones that have acquired a consolidated position on the market and that have a stable business after an initial phase of high growth.
Usually, companies don't pay dividends in the initial growth phase since they use all resources at their disposal to grow rapidly and conquer the market. Certain companies, such as Amazon, continue not to pay dividends even subsequently, in so much as they prefer to use their resources to continue to grow and reward their shareholders with an increase in share value.
How do dividends get paid?
Dividends are paid by companies for every single share; so, for example, if a company decides to pay a £1 dividend per share, 100 shares would receive £100, 1000 shares would receive £1,000 and so forth. Before paying the dividend, the company also announces whether the payment will take place and what the amount will be, informing the authorities and investors of all the transaction details.
Furthermore, the date by which it will be necessary to own shares to receive the dividend payment is also announced. Therefore, the company also decides which types of shares can obtain the dividend. Obviously, dividends do not go to those who trade online since it is an activity that involves purchasing and owning shares but with financial derivatives.
Lastly, the company informs investors about the date the dividend will be paid, when qualifying shareholders will receive payment. Therefore, an investor does not have to do anything other than owning the right shares by the set date. In fact, the dividend amount will be paid into their investment account, after which it will be subject to tax in order to fulfil legal requirements relating to capital gains.
How often can dividends be paid in the UK?
In the United Kingdom, listed companies themselves choose how often to pay dividends. In general, the payment takes place once a year, whereas the interim dividend can be paid monthly, quarterly, or twice a year. Up to £2,000 profit a year from dividends is tax-free, whereas higher amounts are subject to income tax.
Subsequently, a rate of 7.5% is applied to dividend profits from £2,000 to £37,500; this rate increases to 32.5% for up to £150,000 and then to 38.1%.
Dividends can be withdrawn as reward for holding shares or reinvested to take advantage of the compound interest-yielding mechanism and maximise investment profits in the long term.
When you own many shares, dividends can also provide significant income that pays a yearly sum, allowing you to live off the dividend income without selling your shares. It is something that must be carefully weighed up when investing; however, high capital is needed to receive a significant sum through dividends, or compound interest must be exploited to increase the capital invested in shares and increase your stake.
Information or views expressed should not be taken as any kind of recommendation or forecast. All trading involves risks, losses can exceed deposits.
CFDs are complex instruments and come with a high risk of losing money rapidly due to leverage. 62.02% of retail investor accounts lose money when trading CFDs with this provider. You should consider whether you understand how CFDs work and whether you can afford to take the high risk of losing your money.
Before trading CFDs, please read carefully the Key Information Documents (KIDs) available on the website finecobank.co.uk
Fineco Newsroom is a compilation of articles written by our editorial partners. Fineco is not responsible for an article's content and its accuracy nor for the information contained in the online articles linked.
These articles are provided for information only, these are not intended to be personal recommendations on financial instruments, products or financial strategies.
If you're looking for this kind of information or support, you should seek advice from a qualified investment advisor.
Some of the articles you will find on the Newsroom feature data and information from past years. As per the very nature of the content we feature in this section of our website, some pieces of information provided might be not up to date and reliable anymore.
This advertising message is for promotional purposes only. To view all the terms and conditions for the advertised services, please refer to the fact sheets and documentation required under current regulations. All services require the client to open a Fineco current account. All products and services offered are dedicated to Fineco account.