The power of big tech: what now for investing in tech stocks?
Content by Fineco's partner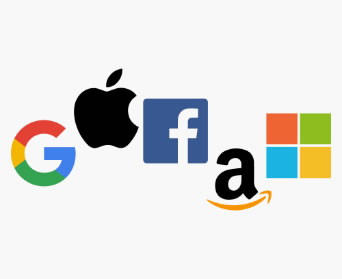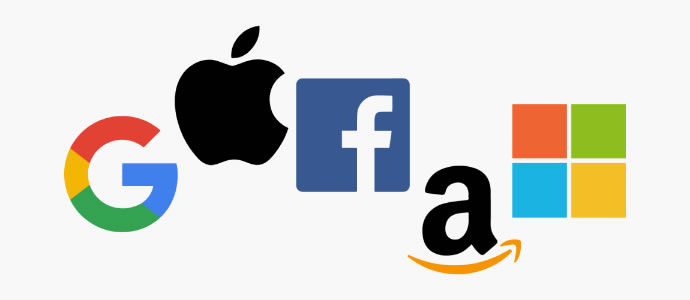 There are several benefits of investing in technology, as strong Q1 2021 results show. However, there are also challenges when investing in tech stocks with increased regulator and consumer scrutiny of big tech's dominance and practices.
Invest in tech Invest in tech companies Benefits of investing in technology Investing in tech stocks
After a long run of strength, by early May 2021 share prices in the technology sector had finally shown some vulnerability. Inflated valuations, the prospect of higher inflation and strong earnings from other sectors had challenged its dominance. However, a bumper first quarter earnings season showed the extent to which the pandemic has accelerated growth, benefitting many of those who invest in tech. What next for the world's biggest technology companies and those looking to invest in tech companies? How do the challenges compare to the benefits of investing in technology?
Big tech companies enjoyed strong Q1 2021 results
The first quarter earnings season confirmed what many already knew: the technology sector has been a major beneficiary of the pandemic. In April of 2020, Microsoft CEO Satya Nadella famously said: "We've seen two years' worth of digital transformation in two months." At the time, it looked bullish. Today, if anything, it appears to be an understatement.
The latest results show no let-up in digital adoption. Microsoft saw its revenue rise 19% year-on-year to $41.7 billion for the three months ended March 31, slightly ahead of analysts' projections. Its commercial cloud and Office 365 products were particularly strong. Facebook saw its digital advertising boom, plus monthly usage of Instagram, WhatsApp and Messenger hit 3.45 billion, while Google reported a 34% year-on-year increase in revenue for its first quarter to $55 billion.
Forward guidance from most companies was encouraging, with the gains of the pandemic expected to endure. The exception, perhaps, is streaming services. Once people are allowed out, they may finally lose their enthusiasm for box sets. This was reflected in slower user growth at Netflix, which the company attributed at least in part to new content being delayed by the pandemic.
It is noteworthy that the strongest growth was often not in the highest profile business lines. YouTube, for example, is on track to generate as much revenue this year as Netflix. Amazon Web Services grew 32% in the first quarter. Cloud services were also vital for Microsoft while Instagram is increasingly important to the overall strength of Facebook.
Future-proofing the benefits of investing in technology
The technology giants are also investing significantly in next generation technologies, particularly artificial intelligence (AI). Microsoft recently announced it would be buying Nuance, which specialises in AI healthcare solutions. The deal is designed to accelerate Microsoft's range of industry-specific cloud options.
Facebook has also been investing heavily in AI. It announced in March that it had built an artificial intelligence programme that can 'see' what it's looking at. It did this through its archive of over one billion public images from Instagram.
These companies have deep enough pockets to ensure they are on the right side of new innovation, not only on AI, but also on self-driving cars, on big data, on healthcare technology. Alphabet spends around 20% of its expenses on research and development. This seems likely to extend their dominance.
What might stop the growth of big technology?
The technology giants are increasingly subject to unwelcome scrutiny – on how they do business, on the taxes they pay, on how they are regulated and on how they use people's personal information. Germany's recent ban on Facebook using Whats App customer data is the latest in a string of attempts by global regulators to rein in the dominance of technology companies.
Having made so much money at a time of global crisis may also not be useful when the sector is trying to avoid scrutiny. Governments across the world are looking at ways they can ensure the technology companies pay appropriate amounts of tax.
There is also a growing regulatory and consumer backlash against their casual use of data and monopolistic tendencies. There are increasingly compelling links between the use of social media and poor mental health. Social media boycotts are becoming commonplace. While these may not affect the bottom line of these companies, they do chip away at their data collection advantage which can be an important consideration for those investing in tech stocks.
Technology companies are trying to take matters into their own hands. A group of high-profile technology companies have proposed the idea of a global technology board, similar to the Financial Stability Board set up in the wake of the Global Financial Crisis. This would establish internationally agreed guidelines in areas such as privacy, data and cyber security.
There's plenty to think about when investing in tech stocks
There are risks for those looking to invest in tech, from regulation to consumer mistrust. With a lot of growth baked into their share prices, investors need to be wary of any looming problems before they invest in tech companies. However, it will take more than a few slow-moving regulators to stop the juggernaut of big tech and many companies have made considerable investments to future-proof their business.
With the Fineco platform you can invest in tech using a range of instruments and markets. Fineco's ISA offers competitive and transparent pricing, with a single platform fee.
Information or views expressed in this article should not be taken as any kind of recommendation or forecast.
Information or views expressed should not be taken as any kind of recommendation or forecast. All trading involves risks, losses can exceed deposits.
CFDs are complex instruments and come with a high risk of losing money rapidly due to leverage. 63.13 % of retail investor accounts lose money when trading CFDs with this provider. You should consider whether you understand how CFDs work and whether you can afford to take the high risk of losing your money.
Before trading CFDs, please read carefully the Key Information Documents (KIDs) available on the website finecobank.co.uk
Fineco Newsroom is a compilation of articles written by our editorial partners. Fineco is not responsible for an article's content and its accuracy nor for the information contained in the online articles linked.
These articles are provided for information only, these are not intended to be personal recommendations on financial instruments, products or financial strategies.
If you're looking for this kind of information or support, you should seek advice from a qualified investment advisor.
Some of the articles you will find on the Newsroom feature data and information from past years. As per the very nature of the content we feature in this section of our website, some pieces of information provided might be not up to date and reliable anymore.
This advertising message is for promotional purposes only. To view all the terms and conditions for the advertised services, please refer to the fact sheets and documentation required under current regulations. All services require the client to open a Fineco current account. All products and services offered are dedicated to Fineco account.